Women's history is found in more than 400 national parks across the country and still being made today. National parks come in many different shapes, sizes, naming designations, and reasons for being created. Explore national parks that were created and named in honor of specific women and take a closer look at these women's lasting legacy on American history.
Belmont-Paul Women's Equality National Monument
"I never doubted that equal rights was the right direction. Most reforms, most problems are complicated. But to me there is nothing complicated about ordinary equality." - Alice Paul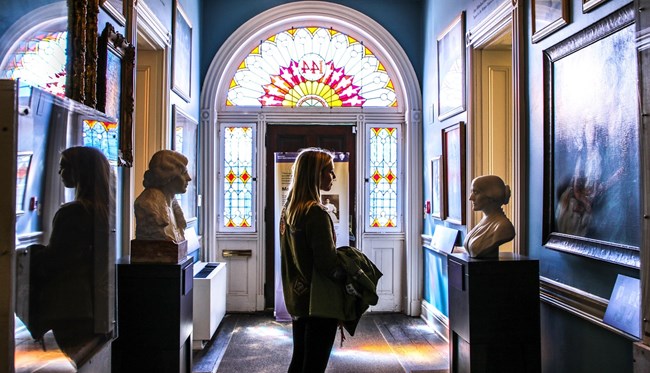 Alice Paul (1885-1977) was one of the most prominent members of the 20th-century women's suffragist movement and a founder of the National Woman's Party (NWP) in 1916. She based the group's headquarters across from the US Capitol and Supreme Court in the house now known as Belmont-Paul Women's Equality National Monument. Paul and the NWP played an influential role in the ratification of the 19th Amendment protecting women's right to vote, then continued to use the home for 90 years to carry on their work of advocating for women's rights around the country and world.
Clara Barton National Historic Site, Maryland
"Though it is little that one woman can do, still I crave the privilege of doing it." - Clara Barton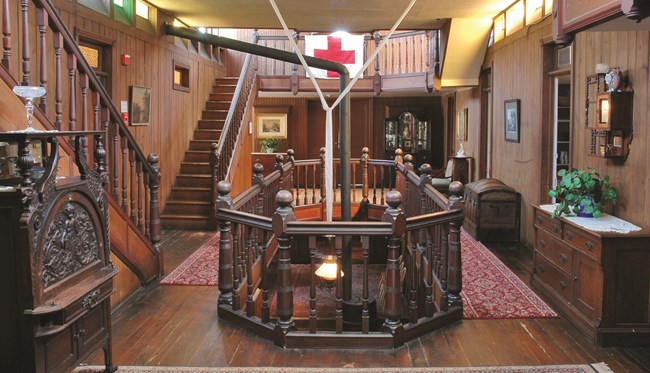 Clara Barton (1821-1912) was invited to move to Glen Echo, Maryland, in 1897 to bring her celebrity status to the area. She was famous for her work as a nurse, humanitarian, and founder of the American Red Cross, even earning the nickname the "Angel of the Battlefield" during the Civil War. The 38-room house now known as Clara Barton National Historic Site served as the headquarters of the American Red Cross for seven years and Barton's home for the last 15 years of her life.
Harriet Tubman National Historic Site, New York
"I would make a home for them in the North, and the Lord helping me, I would bring them all here." - Harriet Tubman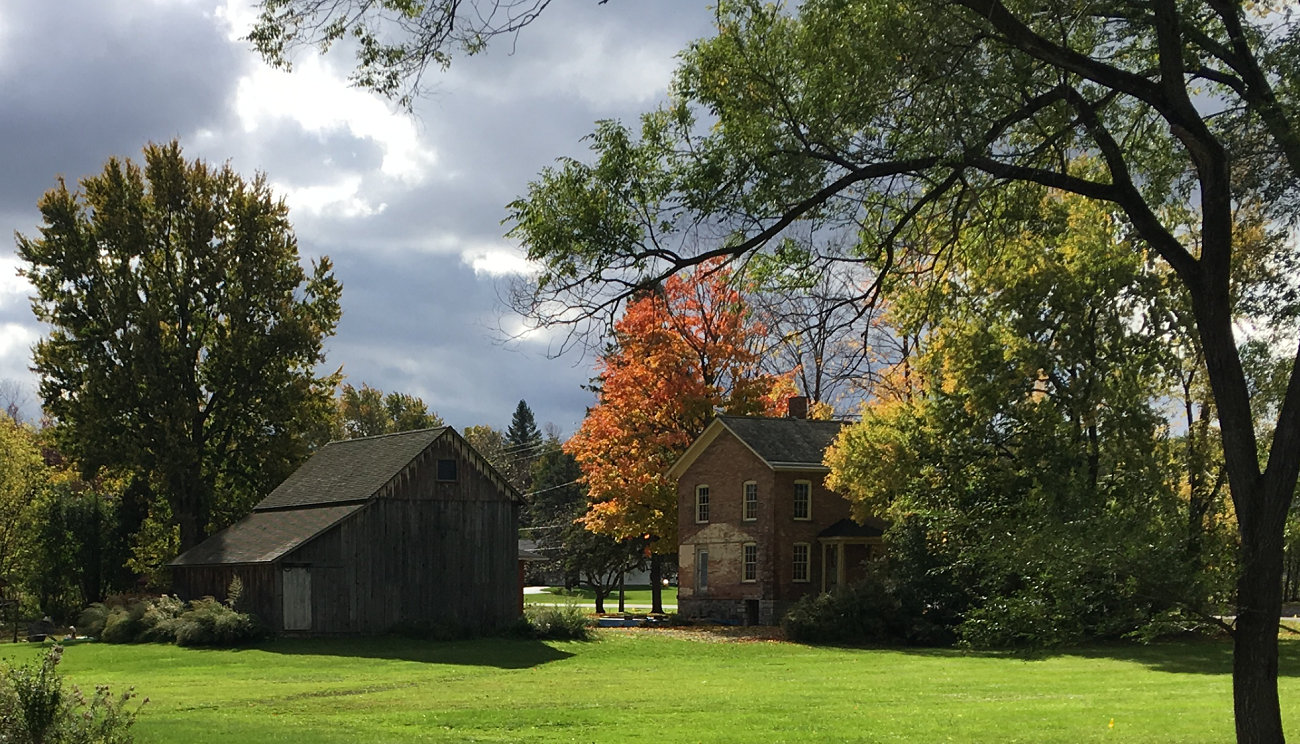 Harriet Tubman National Historic Site in New York preserves the last home of a woman who achieved legendary status during her lifetime. Born into slavery, Harriet Tubman (1822-1913) secured her own freedom and for many others as one of the most famous "conductors" on the Underground Railroad. During the Civil War, she served as a spy, scout, nurse, and cook for the US Army, even leading a raid to rescue more than 700 enslaved people. While living in New York after the Civil War, Tubman gave much of her own resources to improving the lives of others, including establishing the Harriet Tubman Home for Aged & Indigent Negroes.
Harriet Tubman Underground Railroad National Historical Park, Maryland
"I never ran my train off the track and I never lost a passenger." - Harriet Tubman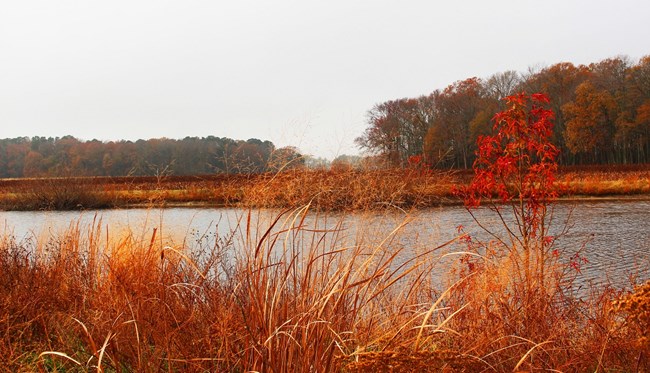 Harriet Tubman Underground Railroad National Historical Park is where an American legend began. Born Araminta Ross in Maryland's Eastern Shore, Tubman resisted her enslavement from an early age and ultimately escaped alone and on her own in 1849. She returned to the Eastern Shore at least 13 times and freed more than 70 people trying to keep family and friends from being separated due to enslavement. Tubman went on to aid the US Army during the Civil War and continued to advocate for the rights African Americans, women, and Americans with disabilities after the war.
Maggie L. Walker National Historic Site, Virgina
"First we need a savings bank. Let us put our moneys together; let us use our moneys; let us put our money out at usury among ourselves, and reap the benefit ourselves. Let us have a bank that will take the nickels and turn them into dollars." - Maggie Walker
Maggie Lena Walker (1864-1934) grew up in post-Civil War Virginia during a time of "Jim Crow" laws. Despite adversity and obstacles, Walker became a became a prominent businesswoman and community leader by founding a bank, serving as a bank president, newspaper editor, and fraternal leader, and fostering entrepreneurialism in the African American community. Maggie L. Walker National Historic Site explores her life, which was dedicated to defeating racism, sexism, and economic oppression.
Mary McLeod Bethune Council House National Historic Site, District of Columbia
"I leave you love. I leave you hope. I leave you the challenge of developing confidence in one another. I leave you respect for the use of power. I leave you faith. I leave you racial dignity." - Mary McLeod Bethune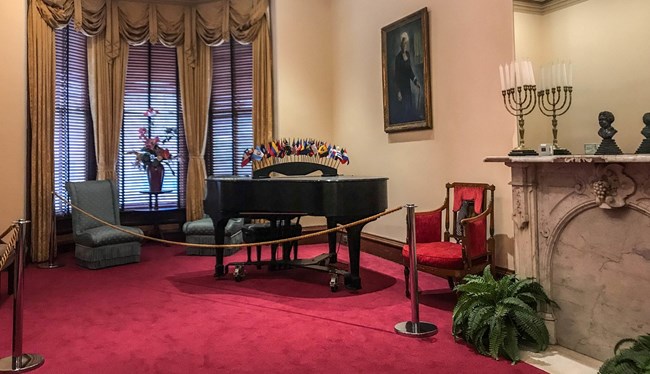 Nestled in a row of townhouses within walking distance of the White House, Mary McLeod Bethune Council House National Historic Site honors the legacy of Mary McLeod Bethune (1875-1955). With a very extensive resume of work, Bethune used the power of education, political activism, and civil service to achieve racial and gender equality throughout the United States and the world. Located only a few blocks from the home of her friend and colleague Dr. Carter G. Woodson, her home also served as the first headquarters of the National Council of Negro Women and housed the National Archives for Black Women's History.
Medgar and Myrlie Evers Home National Monument, Mississippi
"I'm pushing 90 years of age now, but I'll be darned if I'm not as strong as I have ever been in my conviction about what is right and wrong… I can't do what I used to do, but I'm blessed that I can still think and I can still speak." - Myrlie Evers-Williams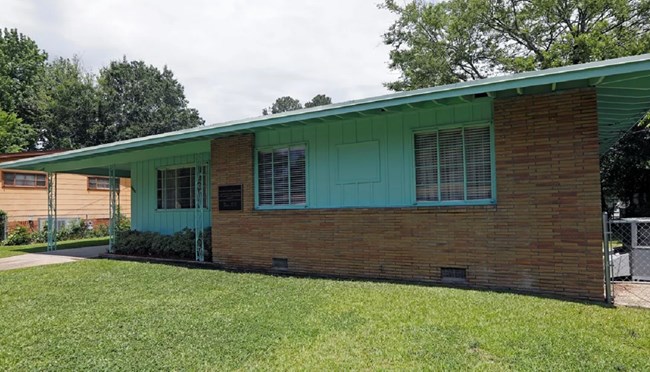 Medgar and Myrlie Evers Home National Monument was home to Medgar Evers (1925-1963), Myrlie Evers-Williams (born 1933), and their three young children. The family lived in the home when the couple were involved in the Civil Rights Movement, which included Medgar Evers being the public face of the National Association for the Advancement of Colored People (NAACP) in Mississippi. After the tragic assassination of her husband at their home, Myrlie continues her work as a civil rights advocate today.