Myrlie Evers-Williams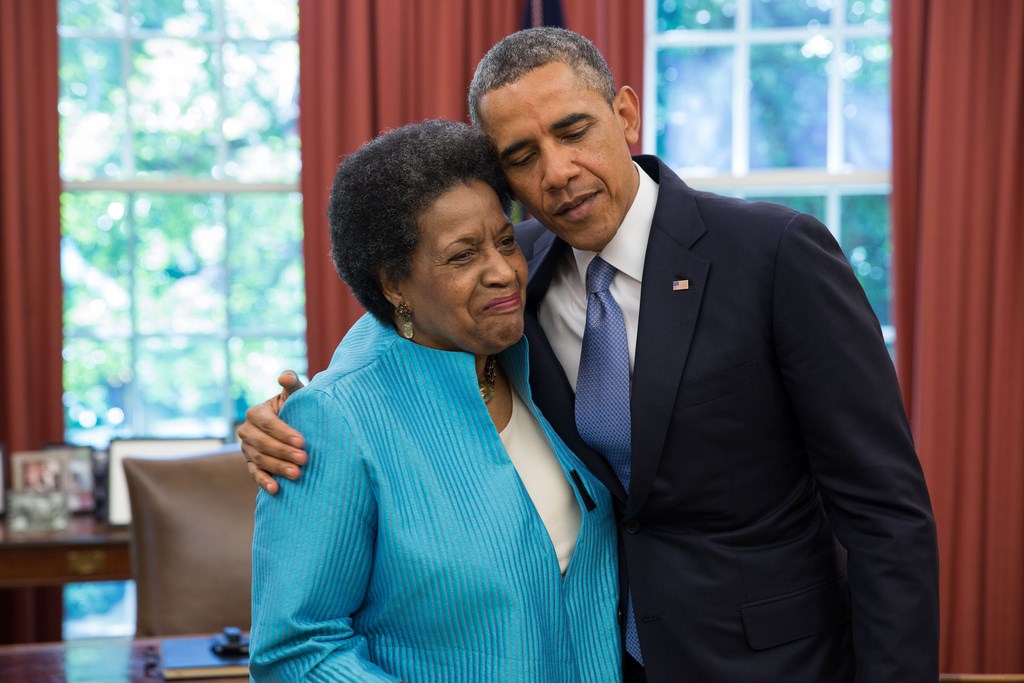 Throughout her life and 70-year career, Myrlie Evers-Williams has woven together business, government, and community leadership to further human rights. Whether in the corporate world, foundation boardroom, college campus, or her own living room, she works tirelessly to end racial and economic injustices.
Myrlie Beasley was born in Vicksburg, Mississippi in 1933. She was raised by her grandmother and aunt, both college-educated school teachers, who stressed the importance of education. She was an honor student at Alcorn A&M College, majoring in education, when she met older classmate Medgar Evers. They married in 1951 and moved to Mound Bayou, Mississippi where they both took employment at the Magnolia Mutual Insurance Company. The couple not only worked together at the insurance office, they were partners in political activism. While starting their family, they also organized and managed the first NAACP office in Mississippi. Organizing boycotts and voter registrations, the Everses attracted attention. In 1954, they moved their growing family to Jackson, the state capital, to establish an NAACP field office there. Their days were filled with speeches, demonstrations, sit-ins, meetings, investigations, registration drives, and danger. On June 12, 1963, a gunman shot and killed Medgar Evers outside the family home. The tragedy thrust Myrlie into the national spotlight as the grieving widow. Though her husband's life was over, her work had just begun.
She immediately began speaking and writing about Medgar's murder, to generate awareness and strengthen his legacy. Following the murder mistrials, she moved her family to California, finished her bachelors degree, and pursued a corporate career.
Ever-Williams emerged as a national catalyst for justice and equality by becoming active in politics, becoming a founder of the National Women's Political Caucus, running for Congress in California's 24th congressional district, serving as Commissioner of Public Works for Los Angeles, using her writing skills to serve as a correspondent for Ladies Home Journal and to cover the Paris Peace Talks, and rising to prominence as Director of Consumer Affairs for the Atlantic Richfield Company.
In 1976, she married Walter Williams, a labor organizer and civil rights activist.
In the 1990s, Evers-Williams convinced Mississippi prosecutors to reopen Medgar Evers' murder case, and the reopening of the case led to the conviction and life imprisonment of the killer.
After almost a decade on the NAACP National Board of Directors, Evers-Williams became its Chairperson in 1995. During her three year term, the NAACP credits her with restoring the troubled organization to its original status as the premier civil rights organization. Immediately following her success there, she established the non-profit Medgar Evers Institute in Jackson, Mississippi (later renamed the Medgar and Myrlie Evers Institute) to promote education and community engagement. She currently serves as chair of the Institute.
Evers-Williams has published two autobiographies, to enlighten the world about the struggles that plagued her life as the wife of an activist and empowered her to become a community leader.
In 2013, Evers-Williams became the first woman and first non-clergy member to deliver the invocation at a presidential inauguration. Watch her speak at President Obama's second inauguration.
As her work continues, her list of accomplishments and accolades grows too. In a 2020 interview, Ever-Williams said, "I'm pushing 90 years of age now, but I'll be darned if I'm not as strong as I have ever been in my conviction about what is right and wrong… I can't do what I used to do, but I'm blessed that I can still think and I can still speak."
Last updated: June 13, 2022