Office and Studio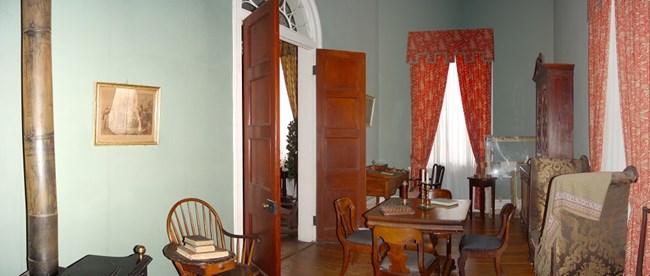 Resignation
When Lee learned of Virginia's secession on April 19, 1861, he spent a long night agonizing over his future and that of his family. He deplored the idea of secession but he realized he could not "raise my hand against my relatives, my children, my home." He resigned from the U.S. Army in the office.
Reconciliation
With the war over and the South in ruins Lee pondered his future. Believing that he had a duty to Virginia, the South, and the nation to help rebuild, Lee embraced efforts to restore peace and promote reconciliation.
The first step was to regain his full rights as a U.S. citizen. He applied for a pardon from President Johnson in June 1865. It is unknown why but, his pardon application was never processed and his rights were never restored during his lifetime. However, he did go on to influence countless other former Confederates to follow his example. He urged Southerners to put the war behind them and believe in the nation and the authority of the federal government again. It was for these efforts that Arlington House was made a permanent national memorial in 1955.
Pardon
On August 5, 1975 in front of Arlington House, President Ford signed a joint congressional resolution restoring Lee's full rights of citizenship. The desk he sat in for the signing is now located in the office were Lee resigned his commission from the U.S. Army.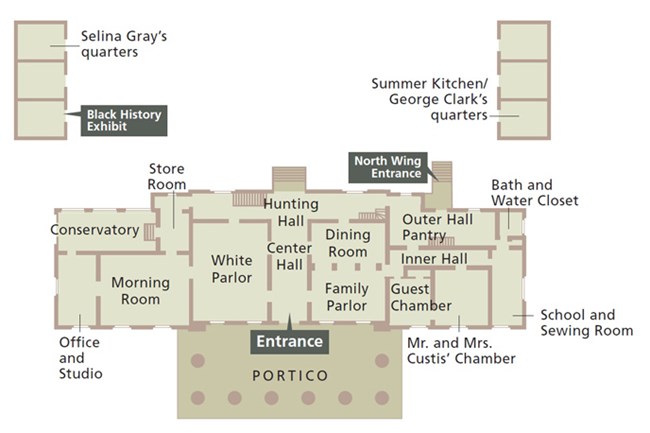 Last updated: July 13, 2020