Mr. and Mrs. Custis' Chamber

George Washington Parke and Mary Fitzhugh Custis were the in-laws of Robert E. Lee and grandparents to the seven Lee children who were raised here. George Washington Parke Custis was responsible for the original construction of Arlington House, having begun the project with the help of some 200 enslaved people in 1802. The North wing of the house resulted from that work.
Custis had the South Wing built and married sixteen year old Mary Lee Fitzhugh in 1804. They would live here together for almost fifty years. They and their daughter, Mary, lived in the two unconnected wings until the house's center section was completed in 1818. After their daughter wed Robert E. Lee in 1831, they moved back to the North Wing, where they stayed for the rest of their lives. Each died in this room, Mrs. Custis in 1853 and Mr. Custis in 1857.
The Custises used this room as their bed chamber when the North Wing, the oldest part of the house, was first completed. When the center section of the house was completed in 1818, Mr. and Mrs. Custis moved upstairs but later moved back to this downstairs bed chamber to accommodate the growing Lee family's need for bedrooms. It was here that Mr. Custis died in 1857.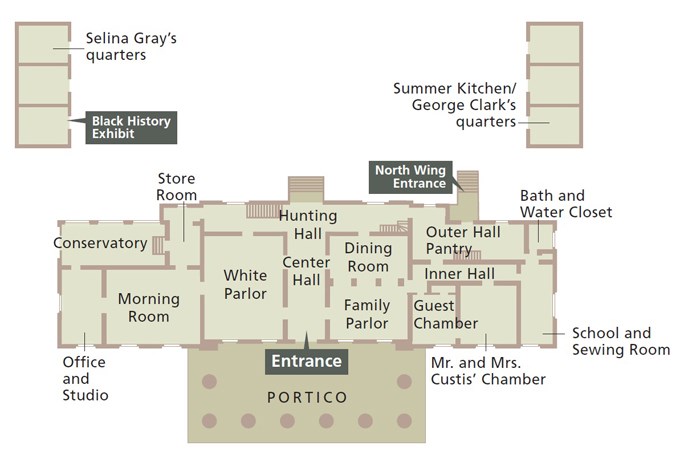 Last updated: November 18, 2015