Be a Junior Ranger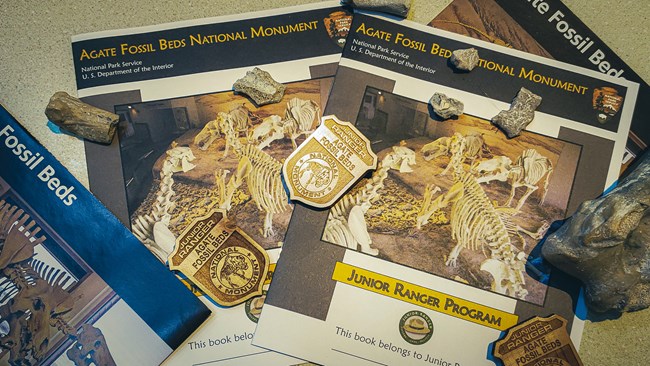 Visiting your National Parks with your favorite young student? The Junior Ranger and Peewee Ranger programs are a great way to turn your vacation or weekend visit to your National Monument a positive, enriching and educational experience.
Ask your friendly ranger at the visitor center for a copy of the brochures:
Peewee Ranger - Ages 2 to 5. Age-appropriate coloring pages and activities for your youngster.

Junior Ranger - Ages 6 and up. Divide your age by two, and that's how many pages you should complete. Learn how to stay safe on the prairie, draw your own Winter Count to track the important events in your life, and play paleontologist-for-a-day to advance your understanding of the Miocene epoch and its mammals!
The program is free! And once you're done, take the Junior Ranger pledge and earn the coveted and stylish Junior Ranger badge. Earn one at each park you visit, and show your commitment to protecting our national scenic, natural and cultural heritage.
We also have an interesting selection of other national Junior Ranger thematic programs, ask at the desk to see whats available on the day of your visit.
Last updated: June 29, 2022