Maps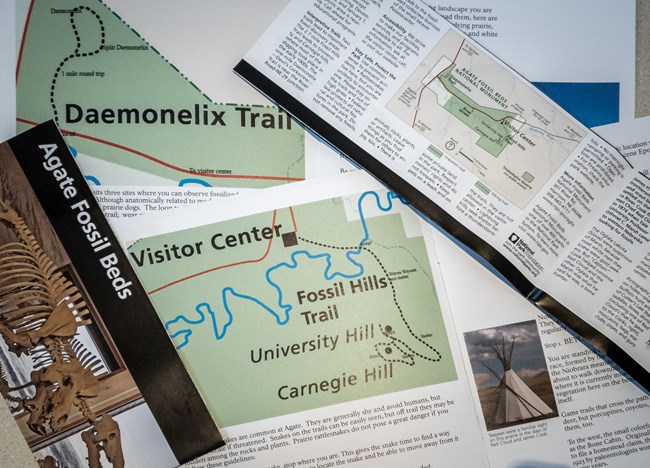 Agate Fossil Beds may be a small National Park Service site, but we have lots to offer. Check out the interactive map below to map out your visit. Be sure to visit our Visitor Center with its impressive fossil diorama and must-see Cook Collection of Lakota artifacts. Weather permitting, our two trails will take you to the historic fossil dig sites and to the Daemonelix spiral burrows of an ancient land beaver.
Paper maps and trail guides are available in the Visitor Center.
The NPS App is a great option
. You can download map and guided tour information before visiting or here on our free visitor WiFi.
Last updated: August 2, 2021