Lava Point Campground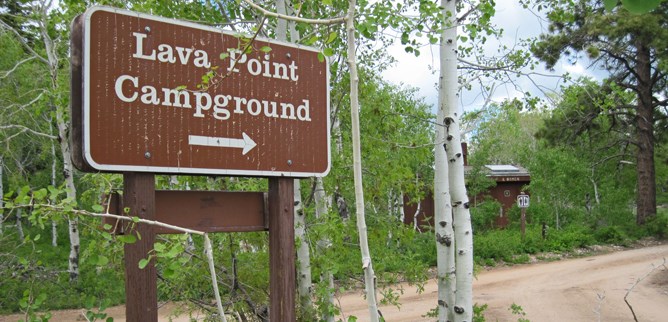 This campground is typically open May through September, as weather allows. Situated at 7890 feet above sea level, it is off the Kolob Terrace Road, 25 miles (45 minutes) north of the town of Virgin. It takes approximately one hour and 20 minutes to drive to the campground from the South Entrance of Zion Canyon.

There are 6 primitive campsites available first come, first serve. The campground has pit toilets and trash cans, but no water. Vehicles longer than 19 feet are not permitted on the road to the campground.

Lava Point campground cannot be included in the itinerary of any Wilderness backpacking trips. Backpackers who intend to traverse hike, will need to make reservations for each night of their trip only in designated Wilderness campsites and camp areas.

During the Spring and Fall, weather conditions can change rapidly along the Kolob Terrace Road that leads to the Lava Point Campground. Check here for Road Conditions.
Last updated: May 18, 2021