Your Dollars At Work



How your fees help
Zion National Park is protected and managed by the National Park Service. As millions of visitors come to the park every year and visitation continues to grow, we are working around the clock to upgrade infrastructure, protect natural resources, expand accessibility, and elevate your experience at Zion.
We are able to make these improvements thanks to the fees we collect when visitors enter Zion National Park. About 80% of the fees we collect are invested directly into projects across the park, while the remaining percentage is shared with national parks across the United States.
Below you can see some of the projects we have accomplished at Zion National Park using funds collected through fees!
Thanks to your fees, we are able to: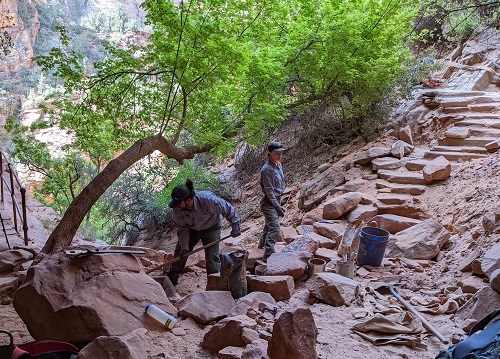 Repair masonry along the Canyon Overlook Trail
Trails lead to amazing places, and Canyon Overlook is no exception. Originally constructed by the
Civilian Conservation Corps
, the trail needed improvement. Thanks to fee supported construction, hikers now enjoy rehabilitated trail tread, stairways, and hand rails.
Reopen the Middle Emerald Pools Trail
Rockfall is a fact of life in Zion, and it can affect access to roads, parking areas, and trails. Middle Emerald Pools Trail reopened after a multi-year closure thanks to the combined support of entrance fees and generous donations from our non-profit partner, Zion Forever.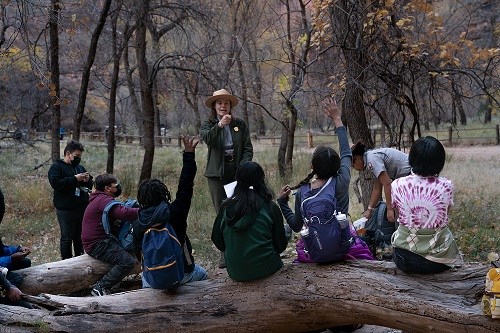 Park rangers welcome visitors and host a variety of programs to share information about the landscapes, plants, animals, and human history that define this special place.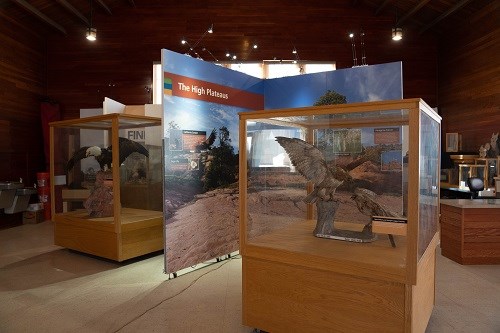 Upgrade exhibits in the Nature Center
In the summer, the Zion Nature Center serves as our park's
junior ranger
station. Children of all ages are invited to enjoy exhibits that teach about every part of the park.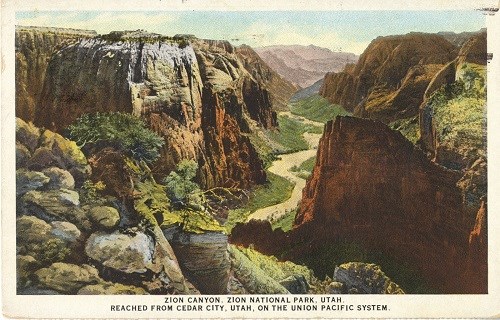 Whether you can visit in person or online, we want everyone to enjoy Zion. Professional curators, archivists, and other ranger historians work to make in-person and digital exhibits that share Zion history with everyone.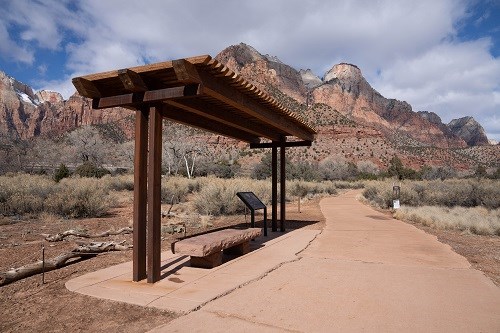 Make improvements to improve accessibility on the Pa'rus Trail
The Pa'rus Trail is one of the most popular trails in Zion. It is also the only trail that is accessible. Fee dollars pay for amenities like shade structures, accessible wayside interpretive signs, and benches that provide comfort and opportunities for relaxation on the trail.
Provide accessible restrooms, campsites, and picnic areas at Watchman Campground
National parks are for everyone, so ensuring Zion is accessible for everyone is a top priority. Your fees pay for us to make improvements at restrooms, campsites, and picnic areas everyone can enjoy.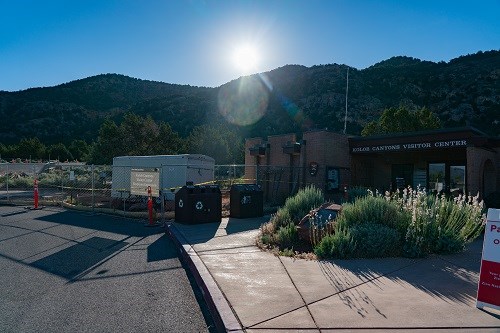 Design and install a new water system at Kolob Canyon Visitor Center
Infrastructure is essential to high quality visitor experiences. At Kolob Canyons, fee dollars supported a multi-year project to overhaul the visitor center water system so that we could expand and improve the buildings' restrooms.
Last updated: February 16, 2023