Zion Human History Museum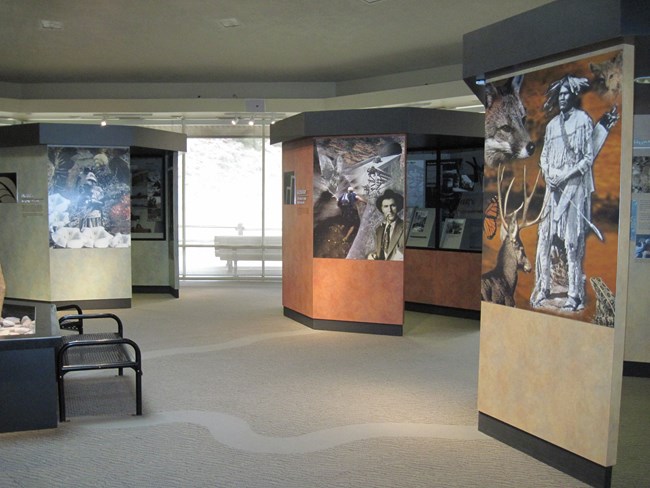 •The Human History Museum is located one half mile north of the park's south entrance on the main park road, or 11 miles west from the east entrance. A regular stop on the Zion Canyon Shuttle System from early February through late November.
Zion National Park Facility Hours

•Permanent exhibits display the rich human history of Zion National Park. Showcasing American Indian culture, historic pioneer settlement, and Zion's growth as a national park, the Human History Museum also illustrates the effects of water in Zion. Both creator and destroyer, water is why people have traveled through and settled in Zion. Water creates the scenery and sanctuary that makes Zion famous.


•Temporary exhibits have included replicas of historic Union Pacific Railroad lodging, Civilian Conservation Corp diaries, park employee photographs, and much more.
•Free 22 minute video, shown every half hour, provides excellent park overview. Rangers are available to answer questions. Books, maps, posters, and film are available in the museum bookstore.

The museum exhibition, Keepers of Sanctuary: Zion's First 100 Years, will be on display in the museum May 24 through December 1, 2019. The exhibition celebrates the centennial anniversary of Zion becoming a national park in 1919 and pays tribute to the park's history and changes over the last century.
Visit our new Keepers of Sanctuary webpage.
Click here to view Museum Collections
Contact the museum by email at zion_museum@nps.gov
Last updated: September 16, 2019