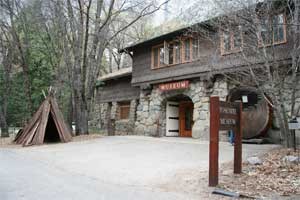 Hours of Operation

Monday through Thursday
10:00 am - 12:00 pm
12:30 pm - 4:00 pm
Appointments are highly recommended.

The research library is closed from November 6-24, 2017. Please contact the museum or archives for assistance.

Address

Physical address:
9037 Village Drive, Yosemite Valley, CA 95389
Mailing address:
Research Library, PO Box 577, Yosemite, CA 95389

Accessibility
The historic building that houses the YRL does not have an elevator. If you are interested in visiting the library and have
accessibility
needs contact the Yosemite Research Library directly.
Phone/Fax/Email
209/372-0280 (phone)
209/372-0255 (fax)
YOSE_library@nps.gov (email)

Getting Here

The Yosemite Research Library is a National Park Service facility located on the 2nd floor of the Yosemite Museum in Yosemite Village. There is no public parking in Yosemite Village, unless you have a handicap placard. Please park in a visitor parking area and use the free shuttle to access the museum.

GPS Coordinates
37*44'55" N 119*35'17" W
3980 Elevation