Welcome to the Yosemite Research Library (YRL)
The Yosemite Research Library (YRL) is a specialized library focused on the human and natural history of Yosemite National Park. The YRL preserves Yosemite's documented history and serves the research needs of Yosemite National Park staff and partners. Collections include primary and secondary source materials.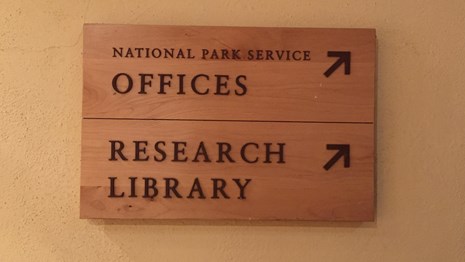 What is the Yosemite Research Library?
Learn more about the Yosemite Research Library, the collection, and how to access it.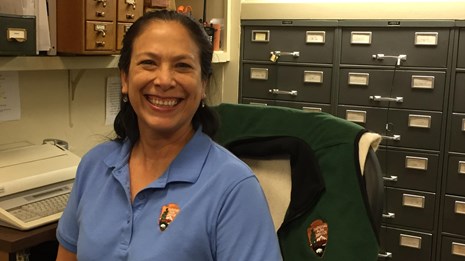 Services
Our library provides various services to meet information needs, including assistance using library resources and more.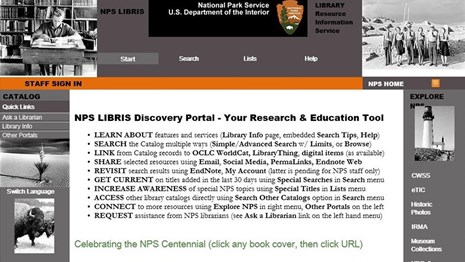 Search the NPS Library Catalog
The NPS Library Resource Information System (NPS LIBRIS) is the perfect place to search for library resources within the entire NPS.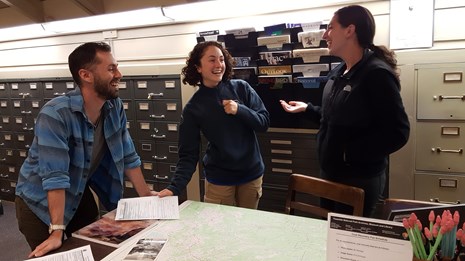 Frequently Asked Questions
Find the answers to many frequently asked questions about the Yosemite Library.

The creation and design of web access to the Yosemite Research Library is made possible through the generosity of
Yosemite Conservancy
donors who supported the 2016
Yosemite Research Library
project. In 2016, park staff and interns began to modernize access to the resources protected by the library, which have grown exponentially over the years since its opening. The work on the website and digital catalog of library holdings are part of this project.
The Yosemite Conservancy is dedicated to enhancing the visitor experience and providing a deeper connection to the park through outdoor programs, volunteering and wilderness services. Learn more at
yosemiteconservancy.org
or call 415/434-1782.
How to support Yosemite through the Yosemite Conservancy
Last updated: April 26, 2021