Backcountry Regulations
While in the backcountry, protect yourself and your park the following these regulations:
Backcountry permits are required for all overnight stays in the backcountry. A Permit is valid only for the dates, sites and number of people listed on the permit.
Camping outside designated sites, at sites for which you are not permitted, or within 100 feet of water sources is prohibited. Digging a trench or leveling the ground is prohibited.
When not in use, secure all food and other smelly items by hanging them from the food poles provided at backcountry campsites (you'll need at least 35 feet of rope for this). Everything should hang 10 feet above ground and 4 feet away from tree trunks. Food storage lockers are provided at some sites.
Certain portable bear resistant food containers (BRFCs) may be used for food storage in lieu of hanging. BRFCs can be hung or left on the ground underneath the food pole or in the cooking area. Make sure all food and odorous items will fit into a container before starting your trip.
Carry out your trash: if you pack it in, pack it out.
Bury human waste at least 100 feet from a water source, campsite, or trail. Putting items other than human waste and toilet paper in composting or pit toilets is prohibited.
Open wood fires are permitted only in established fire rings at designated campsites. Use only dead and down wood which is wrist size or smaller so that it can be burned completely before you leave the campsite. Make certain the fire is cold before leaving your site. Restrictions may be in place due to dry conditions and forest fire danger. At some sites fires are not permitted any time of year; backpacking stoves are allowed at all campsites.
Bathing, soaking or swimming in water entirely of thermal origin is prohibited.
Polluting or contaminating any water source (with any soap, waste, food, etc.) is prohibited.
Tossing, throwing, or rolling rocks or other items inside caverns, into valleys, canyons, or caves, down hillsides or mountain sides, or into thermal features is prohibited.
Bicycles, wheeled vehicles (except wheelchairs), and motorized equipment are prohibited in the backcountry.
Feeding or intentionally disturbing wildlife is prohibited.
Pets are prohibited on all park trails, boardwalks,and in the backcounty.
Weapons other than legally permitted firearms, and traps are prohibited in the backcountry.
Collecting or disturbing natural features, plants, rocks, antlers, cultural, or archeological resources is prohibited.
Impeding or disturbing horses or pack animals is prohibited.
Additional Regulations Pertaining to Stock
Both day rides and overnight trips require a permit.
No hay may be taken into the backcountry, only certified weed-free feed and grain.
Picketed animals shall not be kept within 100 feet of trails, campsites, or water sources.
Stock manure shall be scattered in meadows and removed from within or near campsites, and trailheads.
Tying stock to any living or dead feature which results in injury or damage to the feature, vegetation, or soil is prohibited.
Pack strings are not allowed off-trail except when no other access is available to a designated camp area.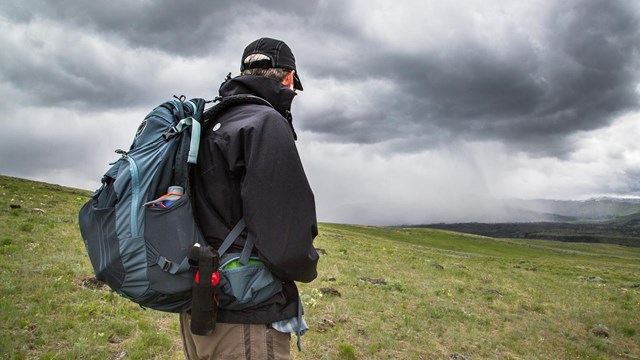 Backcountry Safety
Best practices for exploring the backcountry.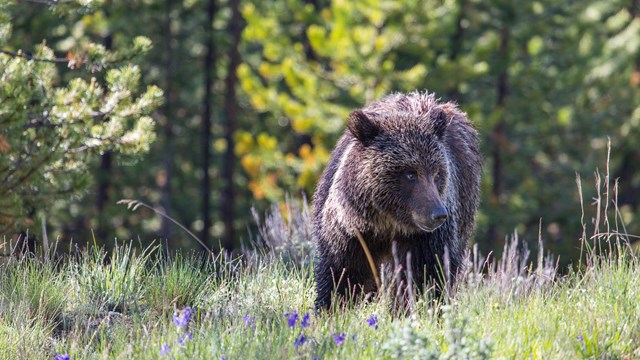 Bear Safety
Best practices for traveling safely in bear country.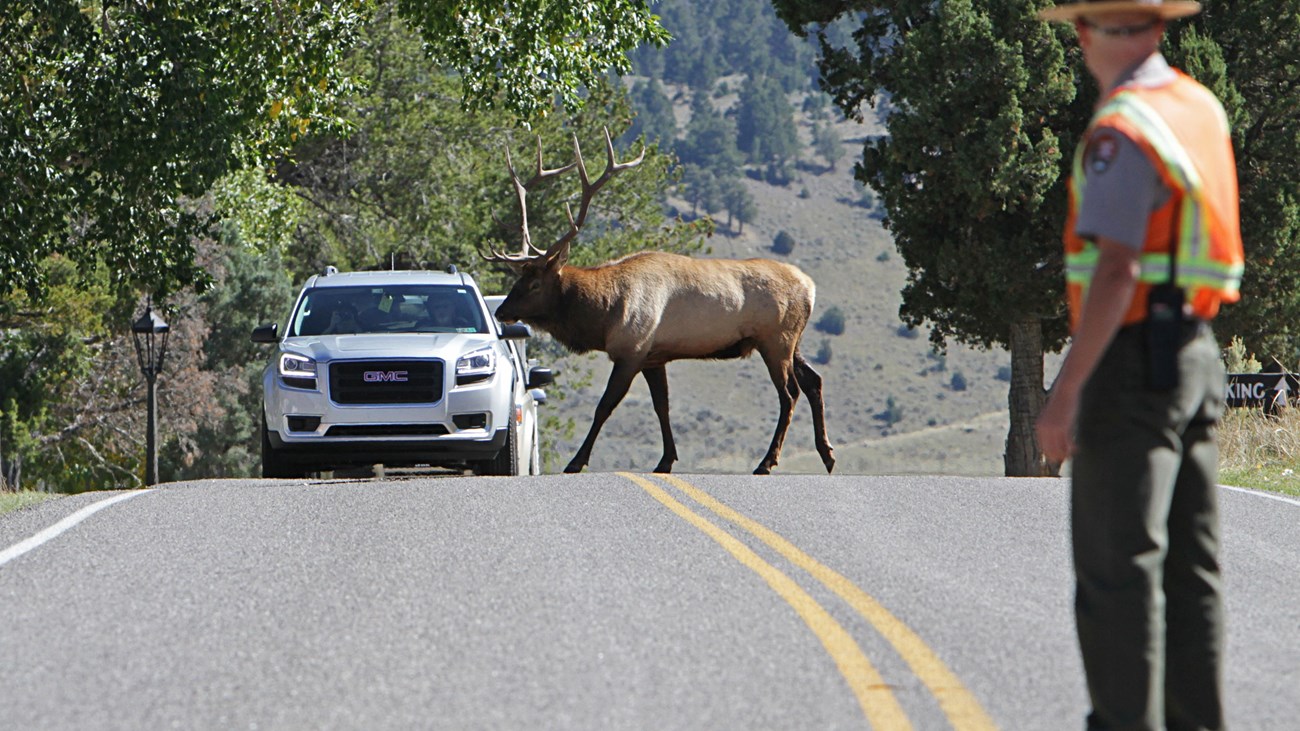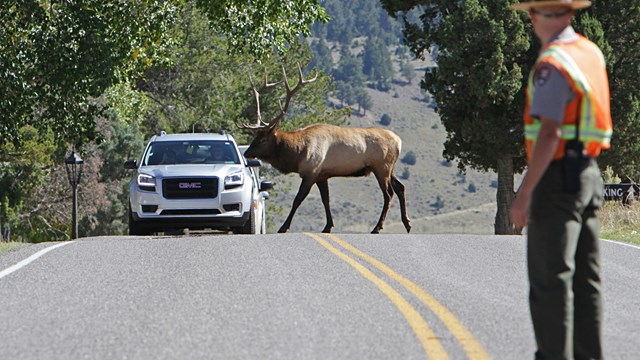 Regulations
Protect the things you come here to enjoy.
Last updated: March 10, 2022