News Release
Dan Stahler selected as leader of Yellowstone National Park's Wolf Project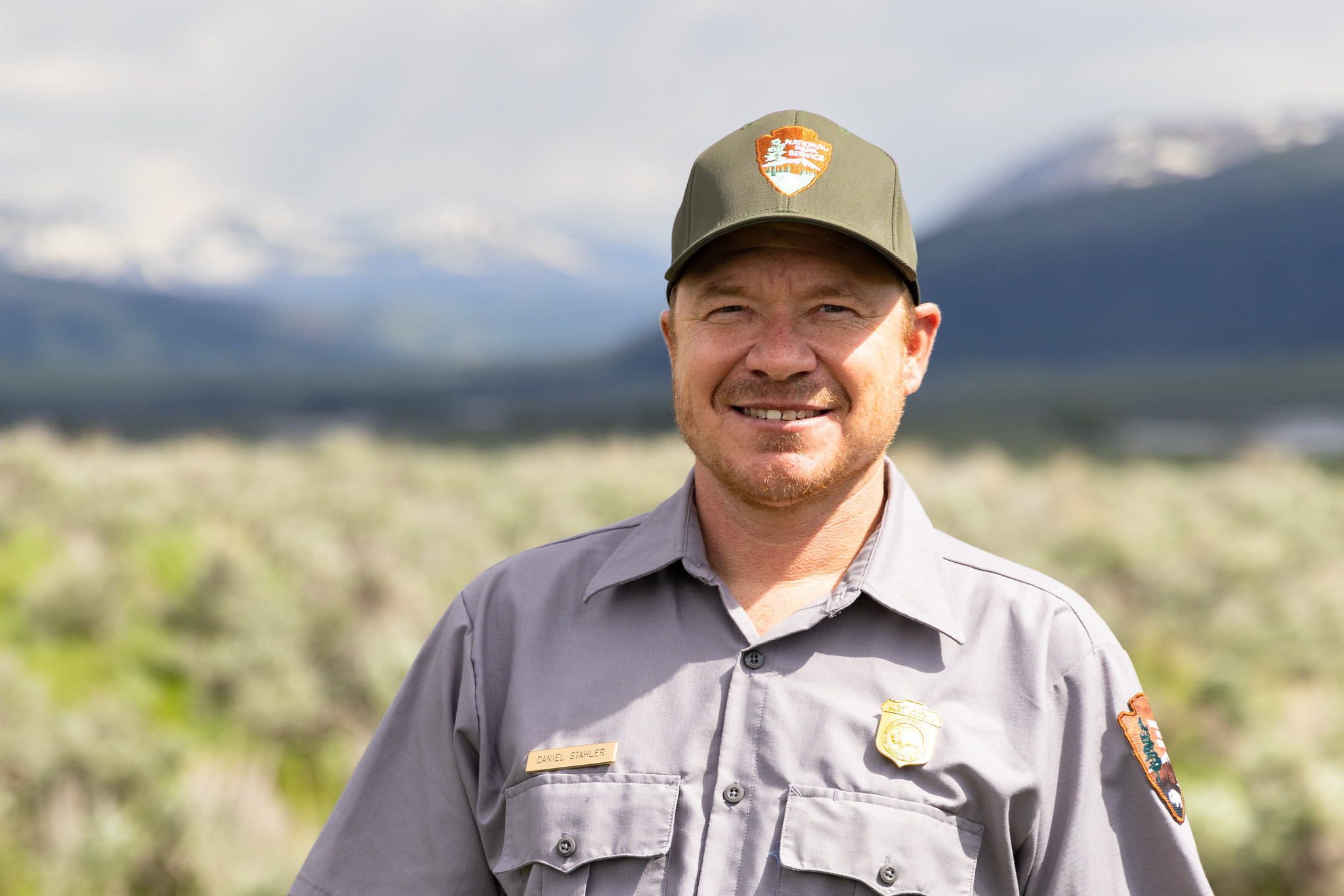 News Release Date:
August 31, 2023
Contact: Morgan Warthin, (307) 344-2015
MAMMOTH HOT SPRINGS, WY – Dan Stahler has been selected as the new leader of Yellowstone National Park's
Wolf Project
. A 21-year veteran of the National Park Service (NPS), Stahler succeeds Doug Smith, who retired at the end of December 2022.
"Dan is a proven leader with the scientific experience, credibility, and vision needed to manage these critical wildlife programs into the future," said Superintendent Cam Sholly.
As manager of the Yellowstone Wolf Project, Stahler oversees the monitoring, scientific research and management of wolves in the park, studying their relationship with carnivores, ungulates, and other animal and plant communities.
Stahler will continue to lead the
Yellowstone Cougar Project
, which began in 2014, and the
Elk Research and Monitoring Program
. Additionally, he serves as Yellowstone's threatened and endangered species coordinator and works to ensure compliance with the Endangered Species Act on the recovery of threatened species, which includes grizzly bears, Canada lynx and whitebark pine.
Stahler joined the Yellowstone Wolf Project in 1997 as a volunteer technician and graduate student researcher. In 2002, Stahler was hired by the NPS as a lead biologist for the Wolf Project in addition to his work with cougars and elk.
"I look forward to continuing the excellence of our 28-year program since wolves were reintroduced to Yellowstone," Stahler said. "Our legacy of long-term research and monitoring has contributed to many new scientific discoveries about wolves, their impact on other species, and the role they play in ecosystems. Not only is this knowledge important to our mission, but it also benefits those who seek to protect, conserve or coexist with controversial species like wolves."
Born and raised in Lyndonville, Vermont, Stahler earned a Bachelor of Science in conservation biology from Middlebury College. Since he began working in Yellowstone, he has also earned a Master of Science degree from the University of Vermont while studying the park's predator-scavenger relationships, as well as a doctoral degree from the University of California, Los Angeles, while studying population genetics, social dynamics and behavior of Yellowstone wolves.
Editor's note: A photo of Stahler is located on the park's Flickr.
Last updated: August 31, 2023