News Release
Mike Tranel selected as Yellowstone National Park's deputy superintendent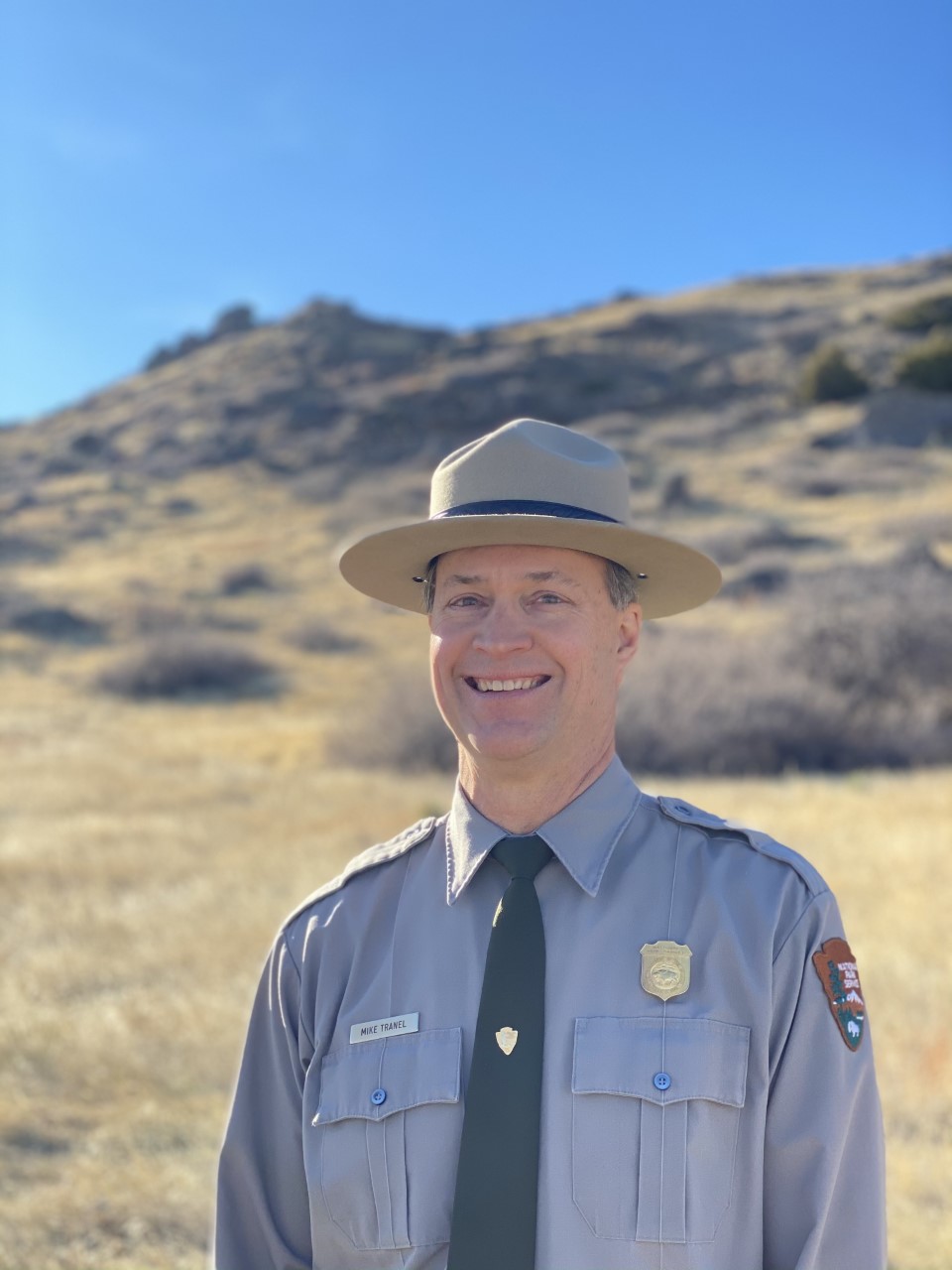 News Release Date:
December 10, 2020
Contact: Morgan Warthin, (307) 344-2015
MAMMOTH HOT SPRINGS, WY - Superintendent Cam Sholly announced today the selection of Mike Tranel as the new deputy superintendent of Yellowstone National Park. He will arrive in the park in early February 2021.
Tranel, a 35-year veteran of the National Park Service (NPS), is currently the superintendent of the Powder River Group and oversees Bighorn Canyon National Recreation Area, Little Bighorn Battlefield and Devils Tower national monuments and Fort Laramie National Historic Site. He has served in that position since 2018.
As deputy superintendent, Tranel will essentially serve as the chief operating officer of the park. Yellowstone is one of the largest operations in the NPS with 750 employees and a total budget exceeding $65 million.
"We're very pleased to welcome Mike and his family to Yellowstone," said Superintendent Sholly. "Mike has managed a wide range of complex operations and programs spanning Alaska to Washington, DC. He has also worked very successfully across boundaries with many partners, something essential to Yellowstone's success."
Tranel's previous assignments include: superintendent of Klondike Goldrush, Alaska; acting associate regional director for operations, Alaska; special assistant to the Alaska regional director; special assistant to the director of the NPS; and chief of planning at Denali National Park, Alaska.
"I am very excited about this opportunity," said Tranel. "Yellowstone has been a special place to me for a long time, having grown up in the region and enjoyed many adventures in the mountains in and around the park over the years. One adventure included working two summers during graduate school at Bridge Bay Marina, a great base for exploring the backcountry. During that second summer, I decided to embark on a long-term career with the NPS, so Yellowstone for me is where it all started. I look forward to working with the talented team at the park, partners and local communities. There is a lot we can accomplish together in addressing the challenges of the present and planning for the future."
Tranel has a master's degree in Geography from the University of Iowa and a bachelor's degree in American Studies/Earth Science from the University of Notre Dame. He graduated from Billings Central High School in Billings, Montana and grew up one of 10 siblings near Big Horn, Wyoming and Ashland and Broadview, Montana. His first visit to a national park was a second-grade class trip to Little Bighorn.
He and his wife, Mary Tidlow, have two daughters. Tidlow also works for the service as an architect in the NPS Park Facilities Management Division. Tranel's third and eldest daughter, who grew up in Denali National Park and Preserve, lives and works in Anchorage, Alaska.
Editor's Note: A photo of Mike Tranel is available on flickr.
Last updated: December 10, 2020