News Release
New chief of Yellowstone Center for Resources named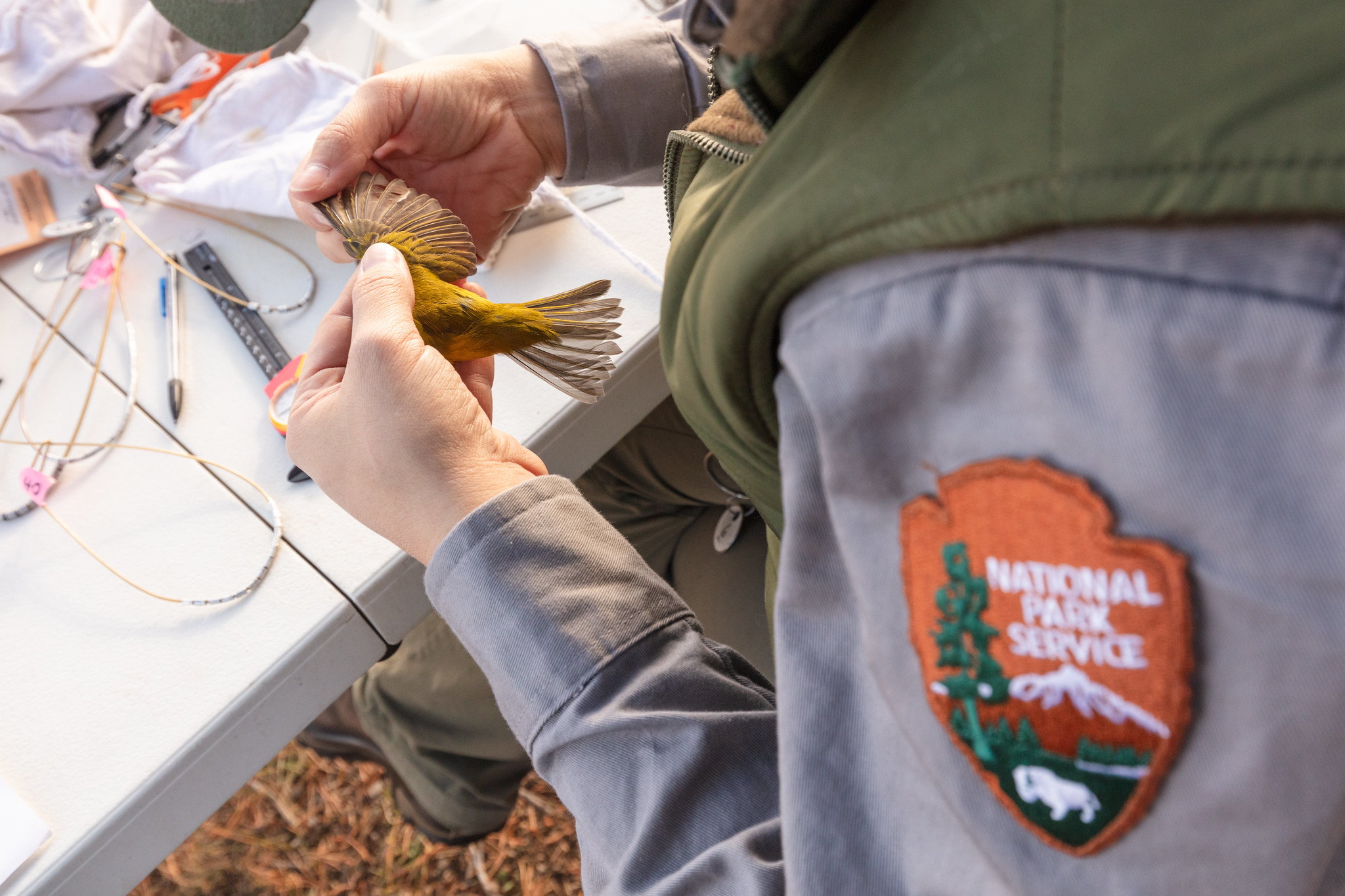 News Release Date:
March 11, 2020
Contact: Morgan Warthin, (307) 344-2015
MAMMOTH HOT SPRINGS, WY - Nancy Finley, a 30-year veteran of the National Park Service (NPS) and U.S. Fish and Wildlife Service (FWS), has been named as the new chief of the
Yellowstone Center for Resources
(YCR) in Yellowstone National Park. She will arrive in the park in May 2020.
Finley will oversee the largest resources division in the NPS with more than 100 employees and a budget expenditure level that exceeded $9 million in 2019. The division manages a wide range of program areas critical to strengthening the Yellowstone ecosystem. The areas include wildlife and aquatic resources, geologic resources, cultural and historic resources, climate change, environmental quality, planning and compliance, science communications, and vegetation and resources.  
Finley's previous assignments with the NPS and FWS include: chief of resources, Great Smoky Mountain National Park; chief of resources, Cape Cod National Seashore; associate regional director for natural resources, NPS Midwest Region; chief of staff to the NPS midwest regional director; acting superintendent, Pictured Rocks National Lakeshore; refuge complex manager, Chincoteague National Wildlife Refuge; and refuge complex manager, Florida Keys National Wildlife Refuge.
"Nancy brings a wide range of experiences and perspectives to this position," said Superintendent Cam Sholly.  "She has a proven track record of overcoming major challenges, improving resource conditions, and collaborating across boundaries."
"Leading the resource management program at Yellowstone is essentially reaching the pinnacle, it does not get much better than this," said Finley. "I am very excited and look forward to meeting everyone and getting to know the issues."
Recently, Finley was instrumental in reintroducing wolves to Isle Royal National Park, managing multi-park bison population reduction efforts at Wind Cave, Badlands, and Theodore Roosevelt national parks, managing chronic wasting disease at Wind Cave National Park, and a variety of other major resource projects and initiatives. Over the course of her career, Finley has also done extensive work with the Endangered Species Act, fisheries protection, and backcountry management planning.   
Finley has a Bachelor of Science in Biology from the University of Maine, a Master of Science in Environmental Health and Toxicology from East Carolina University, and is a graduate of the Federal Executive Institute.    
Last updated: March 11, 2020