Tour the Encampment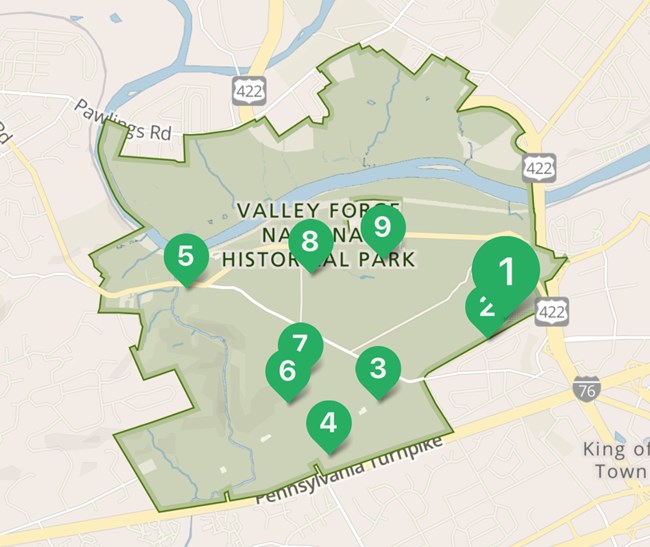 What is the Encampment Tour Route?
The Encampment Tour route is a 10-mile driving loop comprised of 9 major tour stops plus additional opportunities to stop and explore Valley Forge. On a first-time visit the route can be best experienced by vehicle.
Driving the route in your own vehicle can take anywhere from 20 minutes to 2-3 hours to complete, depending on how often you stop and how much time you spend at each location. The route features some of the most scenic views of the park as well as many of the historic sites and monuments.
Last updated: May 16, 2022