Place
Washington's Headquarters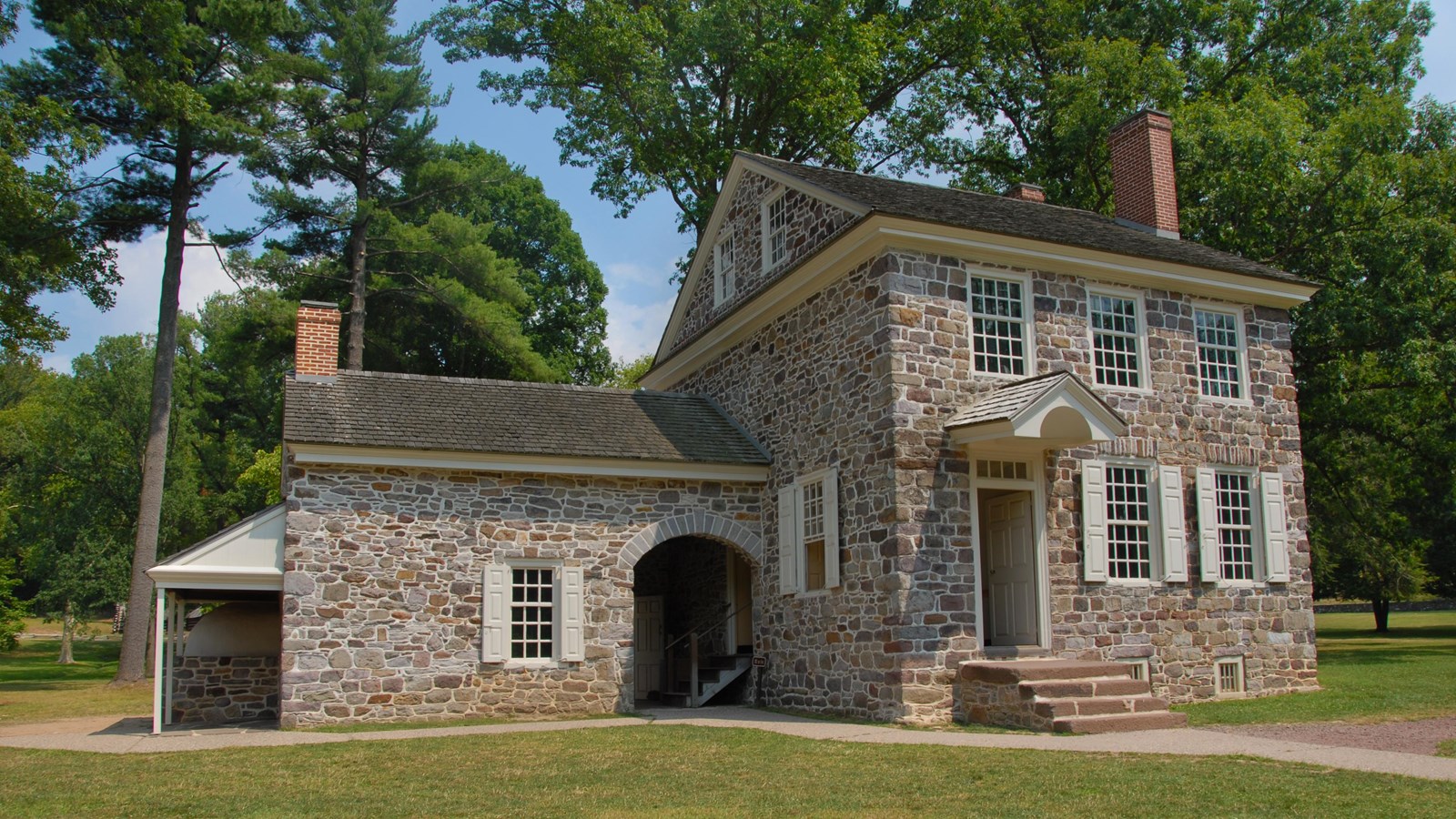 Location:
Near where Valley Creek flows into the Schuylkill River in Valley Forge National Historical Park
Significance:
The building used by General George Washington and his household during the Valley Forge winter encampment.
Designation:
Stop 5 on the Encampment Tour route
Benches/Seating, Cellular Signal, Historical/Interpretive Information/Exhibits, Information - Ranger/Staff Member Present, Parking - Auto, Parking - Bus/RV, Recycling, Restroom, Restroom - Family, Scenic View/Photo Spot, Toilet - Flush, Water - Drinking/Potable, Wheelchair Accessible
Washington's Headquarters, also known as the Isaac Potts House, is the structure used by General George Washington and his household during the 1777-1778 encampment of the Continental Army at Valley Forge. At the time of the encampment, the house was being rented by a relative of Isaac Potts, Deborah Hewes. Mrs. Hewes, in turn, rented the entire house along with some furnishings to the General and his military family.
The building was constructed circa 1773 by the Potts family, and today much of the structure is estimated to be original to the encampment era.
Washington's military family at Valley Forge included aides-de-camp, like John Laurens and Alexander Hamilton, as well as both salaried and enslaved servants like Elizabeth Thompson and Hannah Till. Everyone lived and worked together in this house.
Check the Current Conditions page to see when the building is open. When the building is closed, you can still explore Washington's Headquarters virtually!
Last updated: July 15, 2022