Place
Washington Memorial Chapel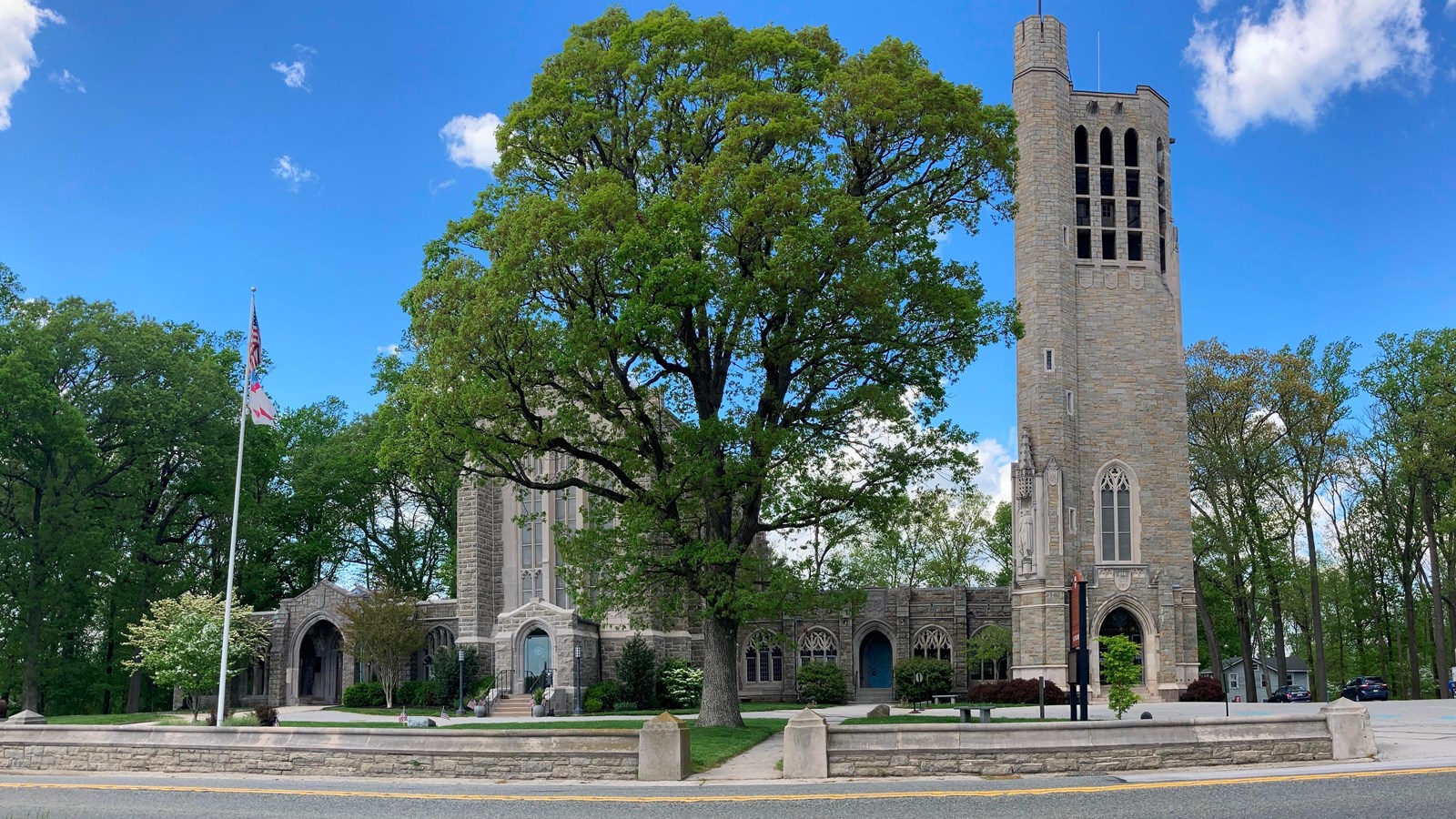 Location:
Route 23 in Valley Forge National Historical Park
Significance:
Gothic Revival chapel built 1903-1917 in tribute to George Washington
Designation:
Stop 9 on the self-guided Encampment Tour
Benches/Seating, Cellular Signal, Food/Drink - Cafeteria, Food/Drink - Coffee, Food/Drink - Snacks, Gifts/Souvenirs/Books, Historical/Interpretive Information/Exhibits, Parking - Auto, Parking - Bus/RV, Picnic Table, Recycling, Restroom, Scenic View/Photo Spot, Trash/Litter Receptacles, Water - Drinking/Potable, Wheelchair Accessible
The Washington Memorial Chapel sits on private land and is not managed by the National Park Service. The impressive building was constructed between 1903 and 1917, and features a Gothic Revival style.
The bell tower is home to a replica of the Liberty Bell, known as the Justice Bell, which was used by organizers in the early part of the 20th century in support of the Women's Suffrage movement. The Veterans Wall of Honor honors all veterans of the United States Armed Services. The chapel was erected in tribute to the service of George Washington and the soldiers of the Continental Army, and is home to an active Episcopalian parish.
The Washington Memorial Chapel offers special programing throughout the year, including concerts, reenactments, and special guest speakers, and the chapel complex is home to the Chapel Cabin Shop where gifts, souvenirs, food and drink are available for purchase. Chapel hours vary seasonally. Visit the Washington Memorial Chapel website to learn more about the chapel and find the most up-to-date information.
Last updated: November 7, 2021