Place
Muhlenberg's Brigade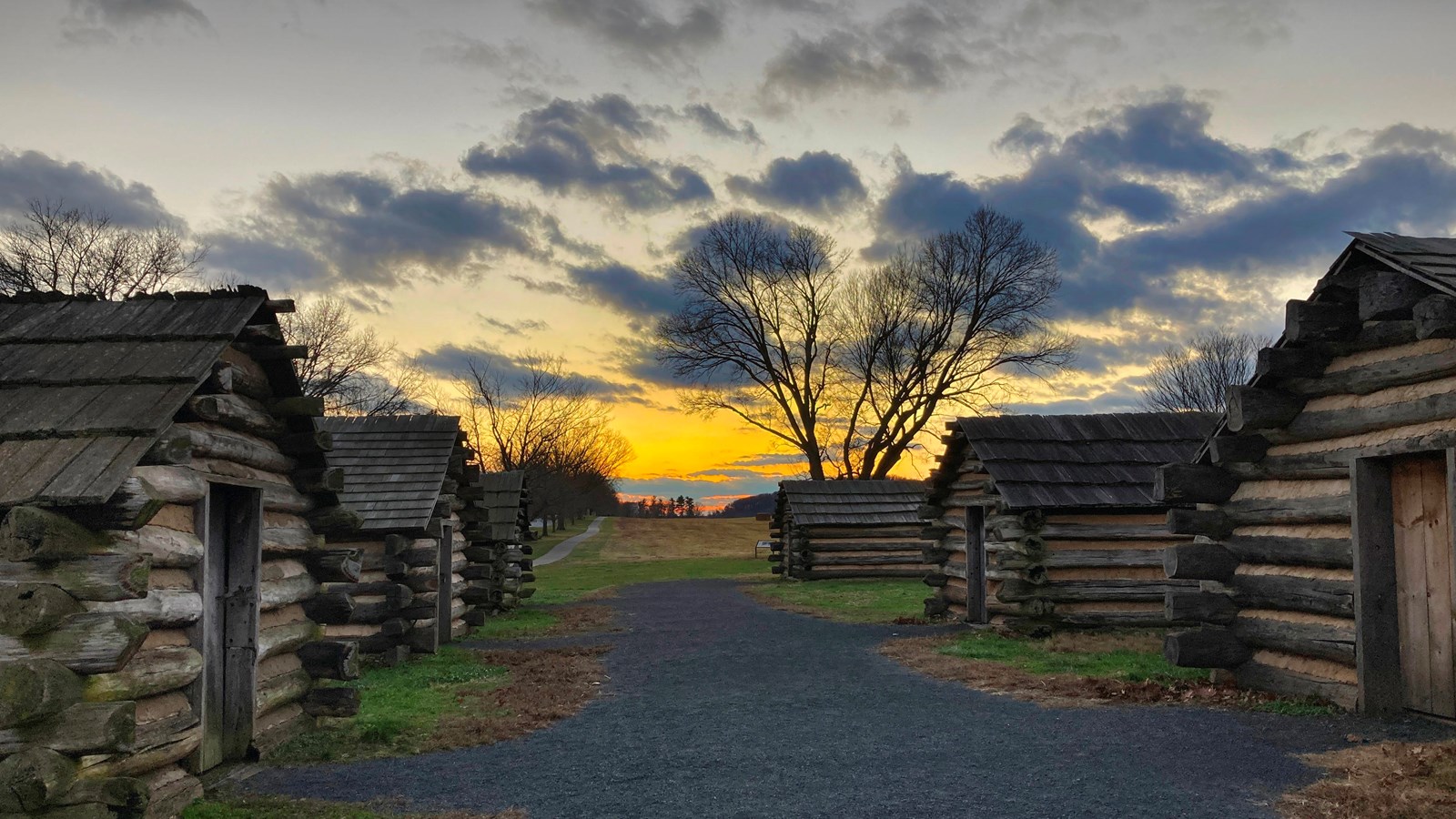 Location:
North Outer Line Drive in Valley Forge National Historical Park
Significance:
Encampment site of Continental soldiers under Brigadier General Peter Muhlenberg
Designation:
Stop 2 on the self-guided Encampment Tour
Cellular Signal, Historical/Interpretive Information/Exhibits, Information - Ranger/Staff Member Present, Information Kiosk/Bulletin Board, Parking - Auto, Parking - Bus/RV, Scenic View/Photo Spot, Water - Drinking/Potable, Wheelchair Accessible
Muhlenberg's Brigade is the site of the encampment of troops led by Brigadier General Peter Muhlenberg during the winter of 1777-78. Today the area consists of nine reconstructed log soldiers' huts facing a gravel company street. Nearby is a reconstructed earthen redoubt, one of five such fortifications that helped anchor the defenses of Valley Forge.
This area is the primary location for Valley Forge's living history program. Rangers and volunteers dress in 18th-century attire and provide glimpses of what life was like during the Valley Forge encampment. Muhlenberg's Brigade is the perfect place to learn about the construction of the encampment and the daily routine of the soldiers.
Please ask at the information desk in the visitor center for availability or check the Ranger Programs page.
Last updated: January 6, 2021