Place
Visitor Center at Valley Forge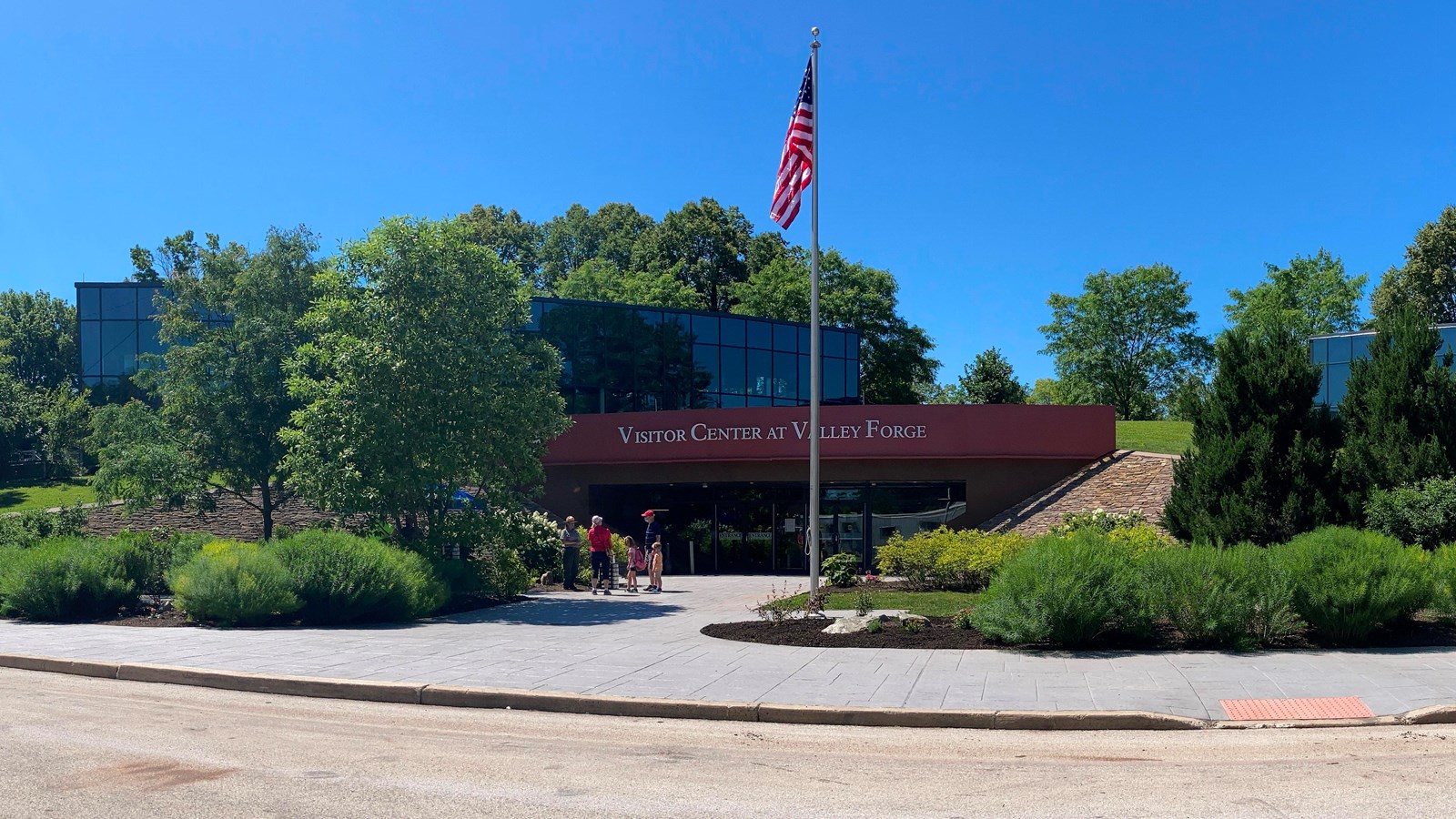 Location:
North Outer Line Drive in Valley Forge National Historical Park
Significance:
Hub for visitor services and information.
Designation:
Visitor Center
Accessible Sites, Automated Entrance, Automated External Defibrillator (AED), Baby Changing Station, Benches/Seating, Bicycle - Rack, Braille, Bus/Shuttle Stop, Elevator, Fire Extinguisher, Food/Drink - Snacks, Gifts/Souvenirs/Books, Historical/Interpretive Information/Exhibits, Information, Information - Maps Available, Information - Ranger/Staff Member Present, Information Kiosk/Bulletin Board, Recycling, Restroom, Restroom - Accessible, Restroom - Family, Trash/Litter Receptacles, Water - Drinking/Potable, Wheelchair Accessible, Wheelchairs Available
The Visitor Center at Valley Forge is open daily, 9 AM to 5 PM. Closed on Thanksgiving, Christmas and New Years Day.
The visitor center is home to a park information desk staffed by park rangers and volunteers, The Encampment Store, the Valley Forge Tourism & Convention Board Montgomery County Welcome Center regional travel desk, and The Valley Forge Encampment museum exhibit.
The exhibit tells the stories of Valley Forge and immerses visitors in the six-month period of the 1777-1778 winter encampment through color, sound, and textures of wood, metal, and mud. 
First opened in 1976, this unique structure was constructed partially underground in order to evoke the earthworks and fortifications built by the Continental Army during their encampment here. The building has recently undergone a $12 million rehabilitation project and features improved physical accessibility, upgraded security and fire protection, improved collections storage, an all-new HVAC system, windows, flooring, carpets, signage, and a variety of energy efficiency improvements.
Last updated: May 25, 2023