Thing to Do
Drive Lassen Volcanic National Park Highway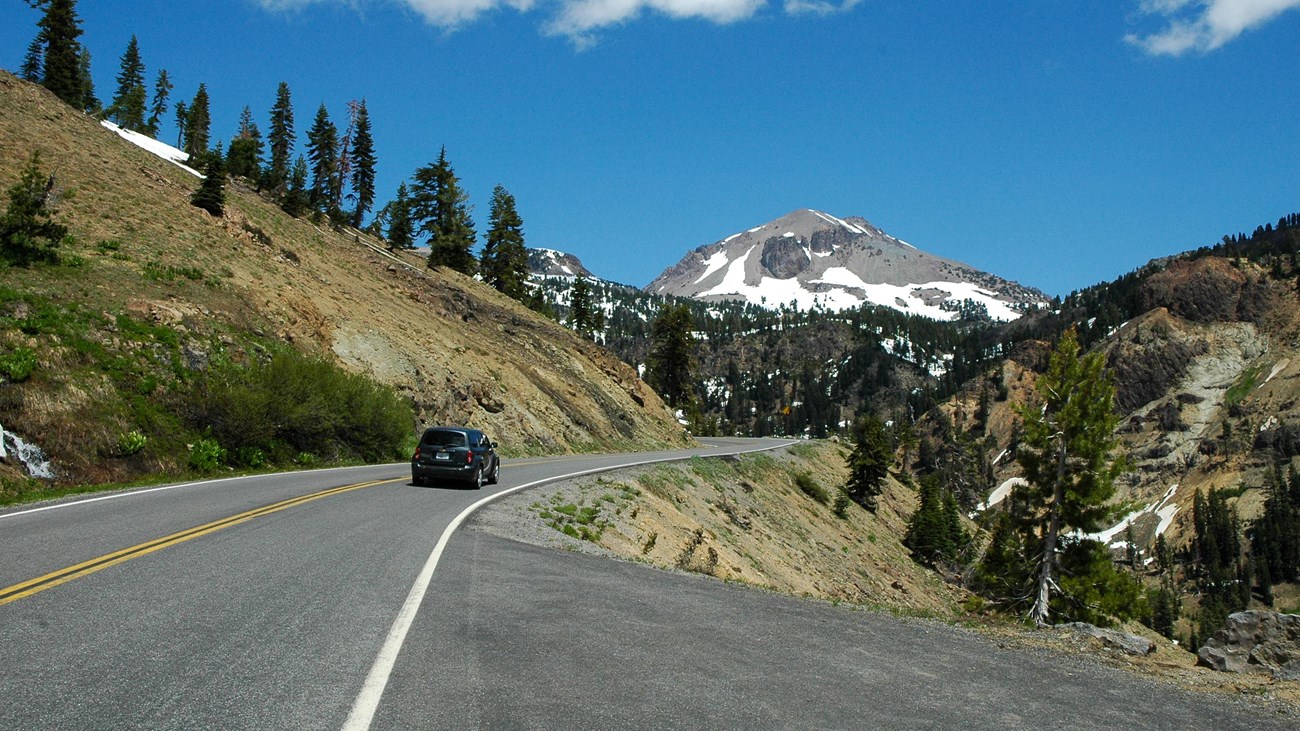 Plan for at least one hour to travel the 30-mile highway. Add additional time for other activities from the highway including stopping to view highway highlights, picnicking, and hiking. 
Pets Allowed
Yes with Restrictions
Leashed pets are permitted anywhere a car may go. This includes roads and road shoulders (not snow-covered), campgrounds, picnic areas, and parking lots. Pets are not permitted on any hiking trail, in any body of water, or inside visitor centers or other park facilities*. Please clean up after your pet and take responsibility for its behavior.

Additional regulations include:
Pets must be on a leash less than six feet long at all times.
Pets may be left unattended in vehicles. However, if hazardous conditions exist, such as hot weather, owners can be cited for endangering an animal. 
Pets can not be left unattended AND tied to an object, except in designated areas or under conditions which may be established by the superintendent.
*These regulations do not apply to service dogs that perform a specific tasks that assists a person with a disability. Emotional support or comfort animals are not service animals.
A fee or valid pass is required to enter the park. There is no additional fee to drive the park highway once you have entered the park.
Location
Lassen Volcanic National Park Highway
Lassen Volcanic National Park Highway is a 30-mile segment of Highway 89 in northern California. The park highway is accessed via Highway 36 E to the south and Highway 44 to the north. 
Reservations are NOT required or accepted to enter Lassen Volcanic. You may enter the park and drive the highway at any time, 24 hours a day.
The park highway closes to through traffic at one mile from both the Northwest Entrance and Southwest Entrance in the winter and early spring seasons (approximately December through May) due to snow. Vehicles can access the Kohm Yah-mah-nee Visitor Center from the Southwest Entrance and the Loomis Plaza from the Northwest Entrance when the highway is closed for the winter/spring snow season. 
The scenic highway is best enjoyed during the day when the sights are visible.
Accessibility Information
The park highway is primarily used for vehicle travel for non-commercial vehicles. There are no guardrails on the highway, including across steep slopes. Restrooms provided along the highway are wheelchair-accessible and most pullouts are flat and paved.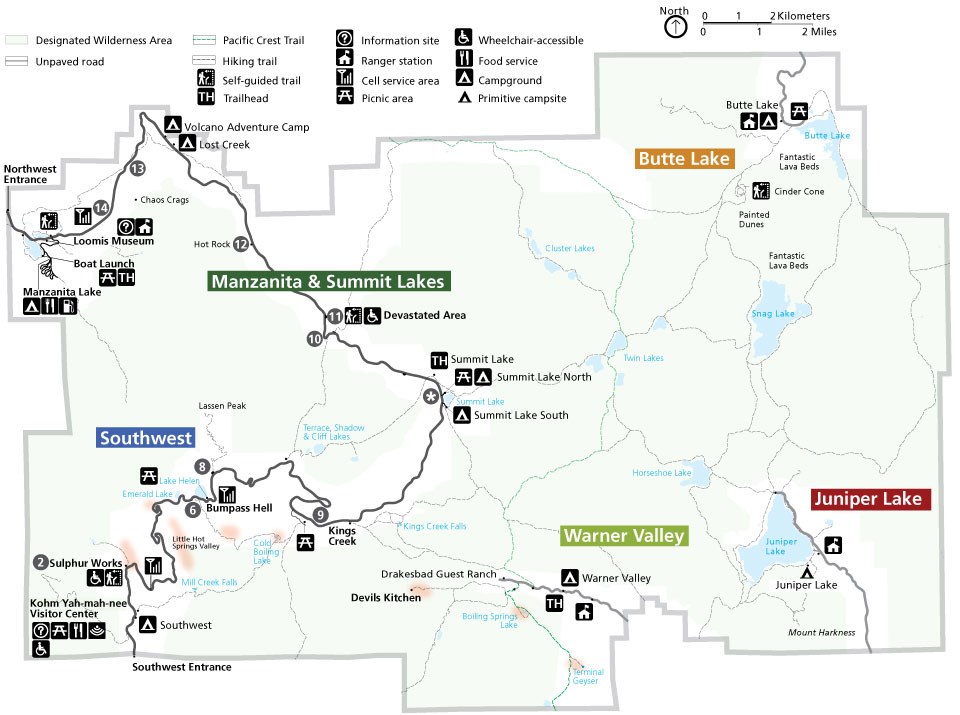 Last updated: June 12, 2022