Place
Brokeoff Volcano Vista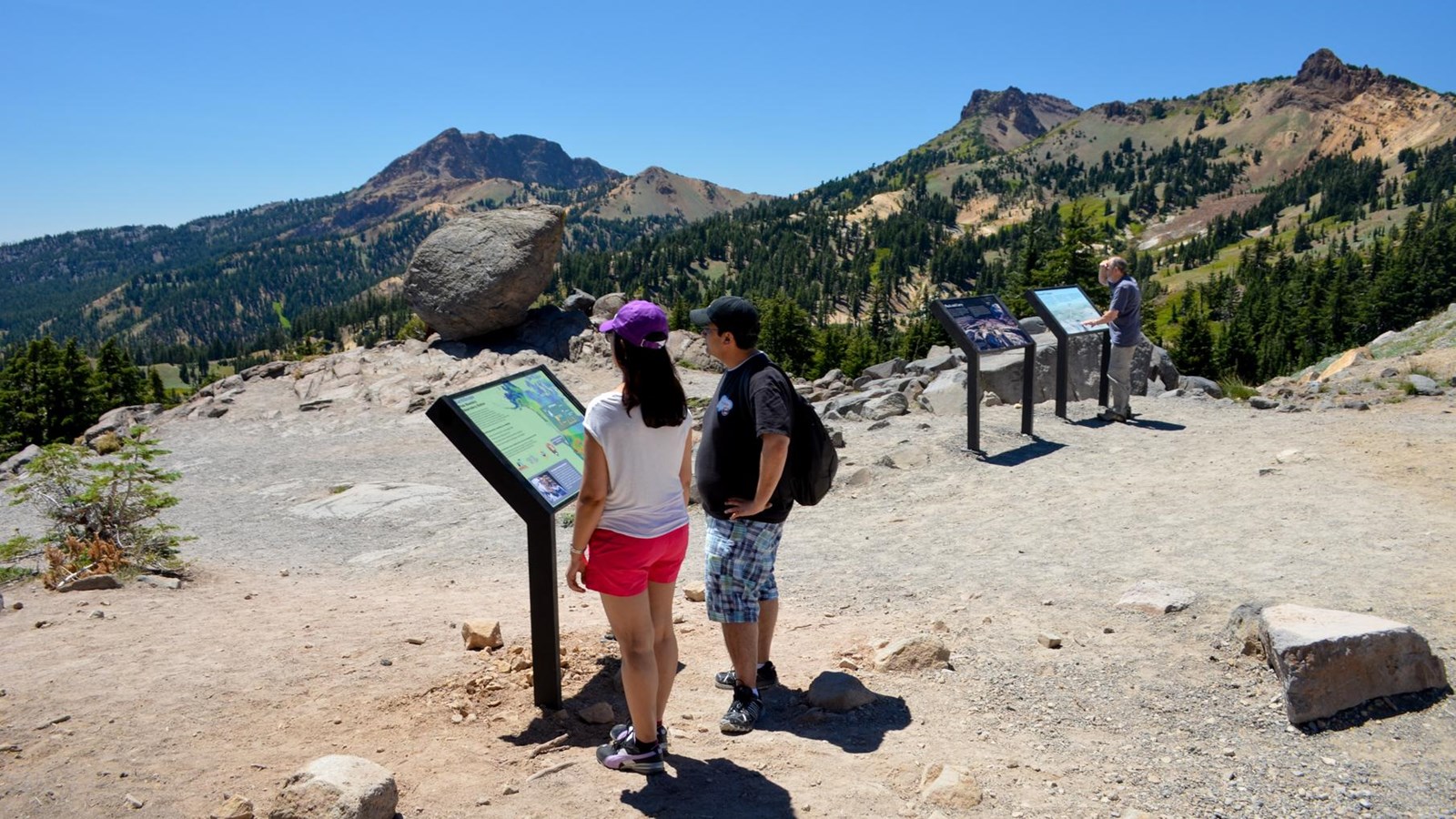 Location:
Lassen Volcanic National Park Highway
Significance:
Scenic Vista
Cellular Signal, Information Kiosk/Bulletin Board, Parking - Auto, Parking - Bus/RV, Recycling, Scenic View/Photo Spot, Toilet - Vault/Composting, Trailhead, Trash/Litter Receptacles
This small parking area is perched above Little Hot Springs Valley in the shadow of Lassen Peak. Parking is limited and fills quickly in the summer due to the popularity of the Bumpass Hell Trail. The trailhead is located at the northeast end of the parking area, near the entrance/exit. A scenic vista and vault toilets are located at the southwest end of the parking area. Water is not available at this location. This is one of the few areas of the park with cell service. 
Brokeoff Volcano Vista
Drive to the far side of the parking area to reach the scenic vista. It is usually possible to pull to the side and hop out for a quick look, even when the parking area is full. A handful of waysides provide information about the eroded Brokeoff Volcano and its remnants visible today. Just below the waysides, a small rock terrace holds a lone bolder known as the glacial erratic. Lassen Peak is also clearly visible behind you.
Stargazing
This high-elevation parking area is one of the best locations in the park for stargazing. It is cold and often windy year-round in this exposed spot, so be sure to bring warm clothes and even blankets to enjoy the stars. There is plenty to see with your naked eye or a pair of binoculars. The Milky Way glows brightly on clear nights and often passes above Lassen Peak. Telescopes are welcome as well and can be enjoyed by all during the annual Lassen Dark Sky Festival. Learn more about stargazing in the park. Overnight parking or camping is not permitted, so plan to drive back to your campsite or lodging after stargazing.
Last updated: March 24, 2022