News Release
Steamtown National Historic Site Announces Accessible Exhibit Improvements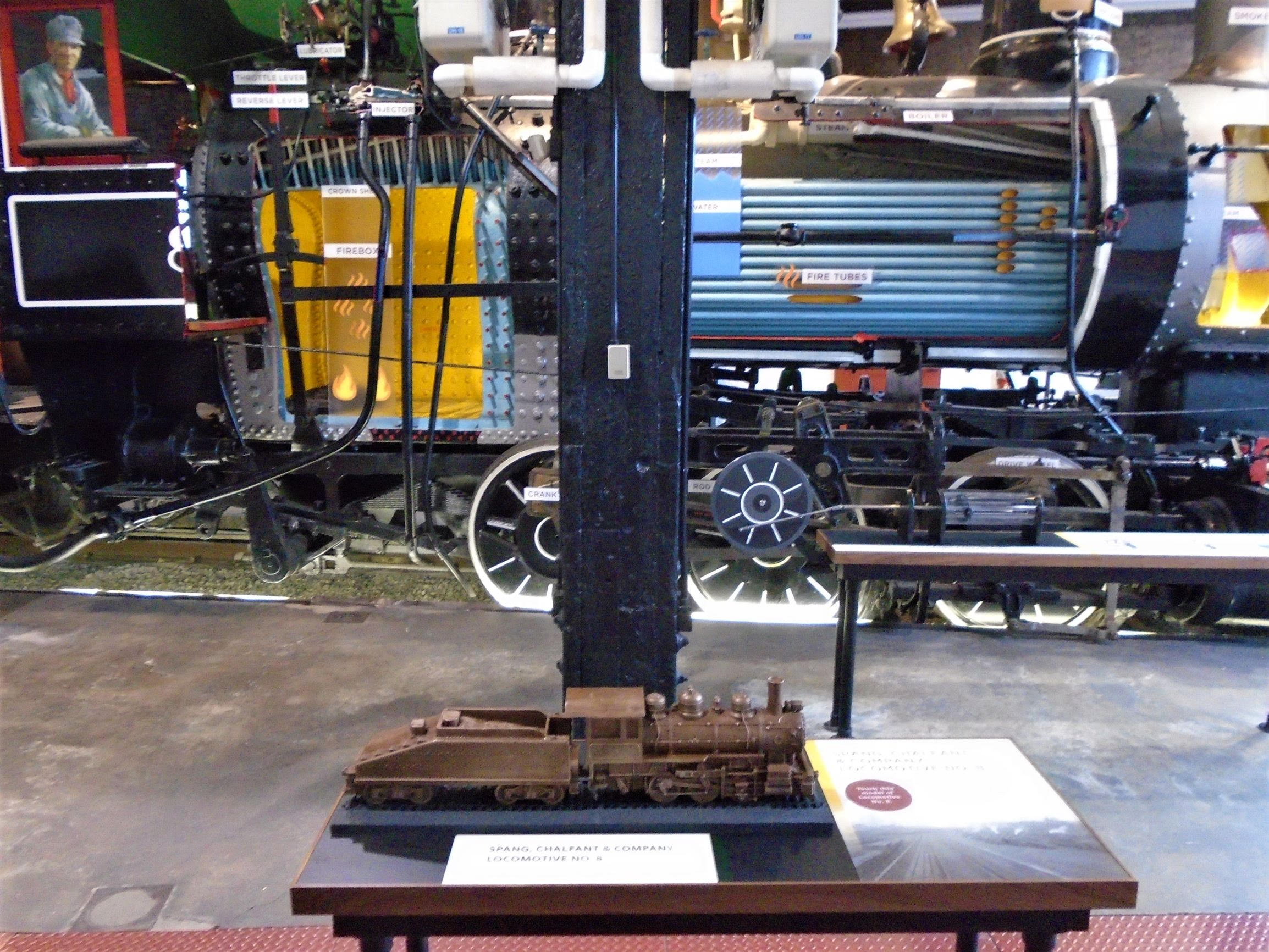 News Release Date:
November 20, 2019
Contact: Bill Fischer, 570-340-5244
SCRANTON, Pa. – Steamtown National Historic Site (NHS) recently completed new permanent exhibits that were universally designed to enhance site orientation and visitor understanding. The exhibits, located in the Visitor Center and Technology Museum, were funded through the National Park Service's Targeted Accessibility Improvement Program (TAIP) and took several years to design, produce, and install.
Steamtown NHS staff worked with a host of experts, including Harpers Ferry Center (the National Park Service's interpretive media specialists) and the National Center on Accessibility in developing the interpretive exhibits. Perhaps most importantly, Steamtown NHS staff welcomed local residents to review ideas and project prototypes to help ensure that the final products would meet the needs of all visitors coming to the park.
Besides being greeted by Steamtown NHS staff and volunteers at our Visitor Center desk where visitors receive a paper map of the site, guests will now also enjoy using a raised letter/braille orientation map table highlighting the core museum complex. There is also a tactile scale model exhibit of the roundhouse area, with a hand-operated turntable and adjoining interpretive panel, so visitors can better understand how a turntable works. A vintage passenger coach mock up allows all visitors to have their picture taken as if riding in a train, with the scenic Nay Aug Gorge framed beyond the coach windows. Nearby, a panel notes how steam railroading changed the very nature of passenger travel in the nineteenth century and opened new markets for goods and services, helping create a truly national economy.
Perhaps the highlight of the TAIP project is the expanded interpretive opportunity for visitors to appreciate how steam was harnessed to create ever more powerful locomotives that moved passengers and goods with efficiencies not previously known. The Technology Museum's ever popular cutaway Spang, Chalfont & Company Locomotive #8 has improved signage as well as a nearby raised letter/braille panel which will afford all visitors, but especially those who are blind or have low vision, with improved understanding of the steam locomotion process. To complement the panel, a three-dimensional scale model of the locomotive provides a tactile, "please touch" element for those with limited/no vision. Other interpretive panels highlight railroad personnel who kept the locomotives moving and explain some of the rather basic elements, such as coal and water, needed to create and maintain steam. Another panel explains how the locomotive's piston system operated, while a hands on interactive demonstrates how a piston's lateral motion was turned into rotary motion to move the train. And a short video will soon be installed that "puts it all together," starting with a boiling tea kettle and ending in a locomotive belching steam and smoke as it leads a train down the tracks.
These new permanent exhibits are available for viewing during normal park hours and there is no entrance fee to visit Steamtown NHS. Be sure to check them out when you bring your non-perishable food donation to help "Stuff the Caboose" this Saturday from 5:00-7:00pm.
Located in downtown Scranton, Pa., Steamtown NHS is open daily from 9:00 a.m. – 5:00 p.m. (but 10:00 a.m. – 4:00 p.m. typically from January through March; please visit the website for current hours). From I-81 follow exit 185 (Central Scranton Expressway); then follow the brown and white signs to the park entrance at Lackawanna Avenue and Cliff Street (GPS: N 41.41, W 75.67). General park information is available by phoning (570) 340-5206 during regular business hours, or by visiting the park website anytime.  
www.nps.gov/stea
About the National Park Service. More than 20,000 National Park Service employees care for America's 419 national parks and work with communities across the nation to help preserve local history and create close-to-home recreational opportunities. Visit us at
www.nps.gov
, on Facebook
www.facebook.com/nationalparkservice
, Twitter
www.twitter.com/natlparkservice
, and YouTube
www.youtube.com/nationalparkservice
.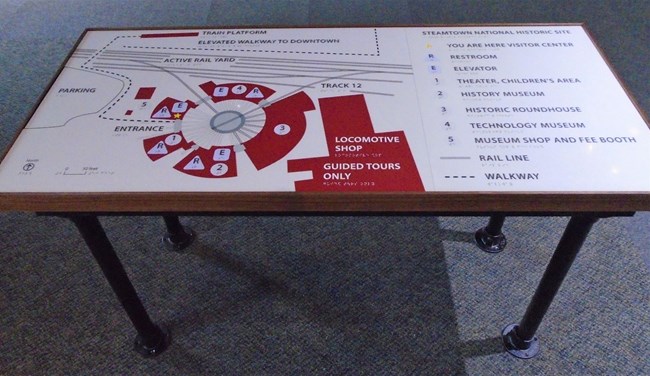 This is a photo of a tactile map that is located in the core complex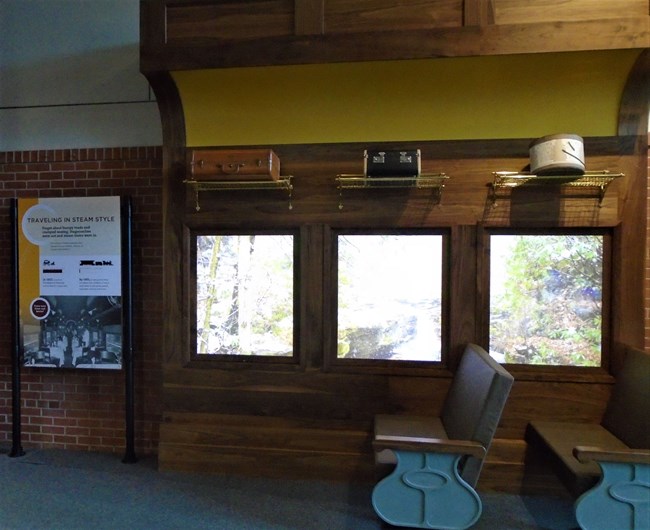 As part of our TAIP project to make Steamtown NHS more accessible we now have a mock passenger coach.
Last updated: December 16, 2019