Basic Information
Steamtown NHS is an industrial heritage site dedicated to the role that steam railroad transportation - and the people who made it happen - played within America's Industrial Revolution.
Contact Information
Information Kiosk: (570) 445-1898
E-mail: stea_visitor_information@nps.gov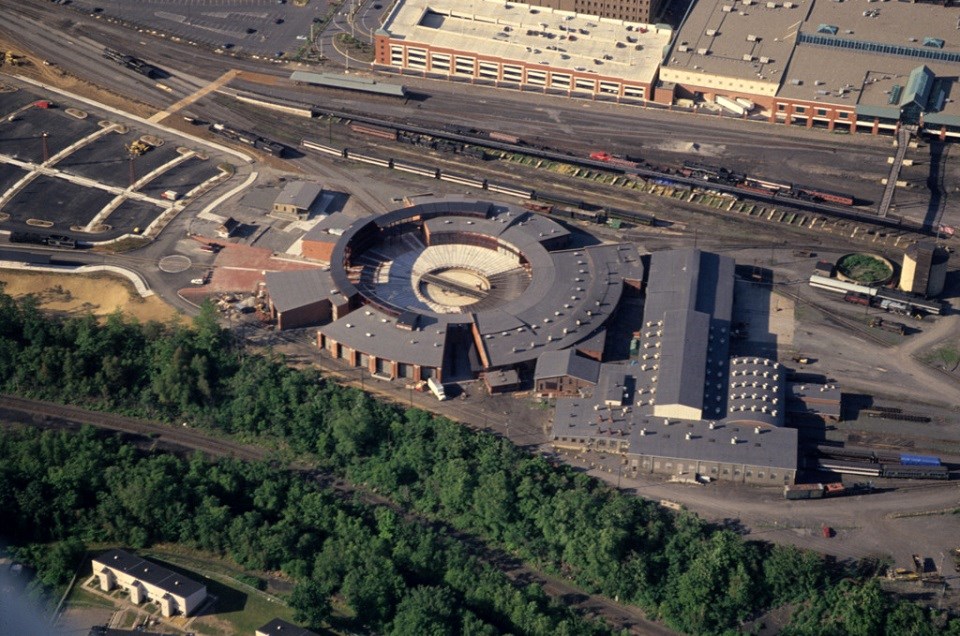 The park entrance is at the intersection of Cliff Street and Lackawanna Avenue in downtown Scranton. The physical address is:
350 Cliff Street
Scranton, PA 18503
NOTE: drivers of campers and RVs should be aware that the bridge clearance near the park entrance is 13 feet, 7 inches.
While there is no entrance fee for Steamtown National Historic Site, tickets are required for all train rides throughout the season. Tickets are available for advance purchase online, EXCEPT those for the Scranton Limited or Caboose Experience, which MUST be purchased on-site at Steamtown, credit card only.

Prices for our longer excursions vary by destination. Tickets for our short train rides, the Scranton Limited or Caboose Experience, are $6.00 for adults and kids over the age of 5; kids ages 5 and under are $1.00.

Due to our fee-free status, Steamtown National Historic Site (NHS) no longer issues any of the America the Beautiful (ATB) Interagency Passes, commonly referred to as the "National Park Passes".
The Steamtown rail experience varies from 30-minute trips exploring the park's historic railroad yard to full-day excursions through the Poconos. Check out the 2023 schedule and start planning your next rail adventure!
Much of Steamtown NHS is self-guided and can be experienced at your leisure. If you have time, learn about the steam-era railroad maintenance, repair and restoration involved in our preservation efforts during one of our scheduled Locomotive Shop tours.
Steamtown National Historic Site is accessible, with the exception of some historic locomotives and railroad cars. IMPORTANT NOTE: Some train rides/excursions are NOT accessible. Please explain your accessibility needs before purchasing train ride tickets. We are working to correct accessibility deficiencies to ensure an enjoyable experience for all of our visitors.
To remember your special adventure, check out our Park Store! Open during park hours, the Park Store is managed and operated by America's National Parks, a park partner organization.
Oh, and if you're traveling with pets, be sure to check this page!
Last updated: November 21, 2023