Fees & Passes
Entrance Fee for Steamtown NHS: FREE
That's right, our Visitor Center, Museums, and grounds are free to enter; no pass required! Due to our fee-free status, we no longer issue any of the America the Beautiful National Parks & Federal Recreational Lands Passes, commonly referred to as the "National Park Passes".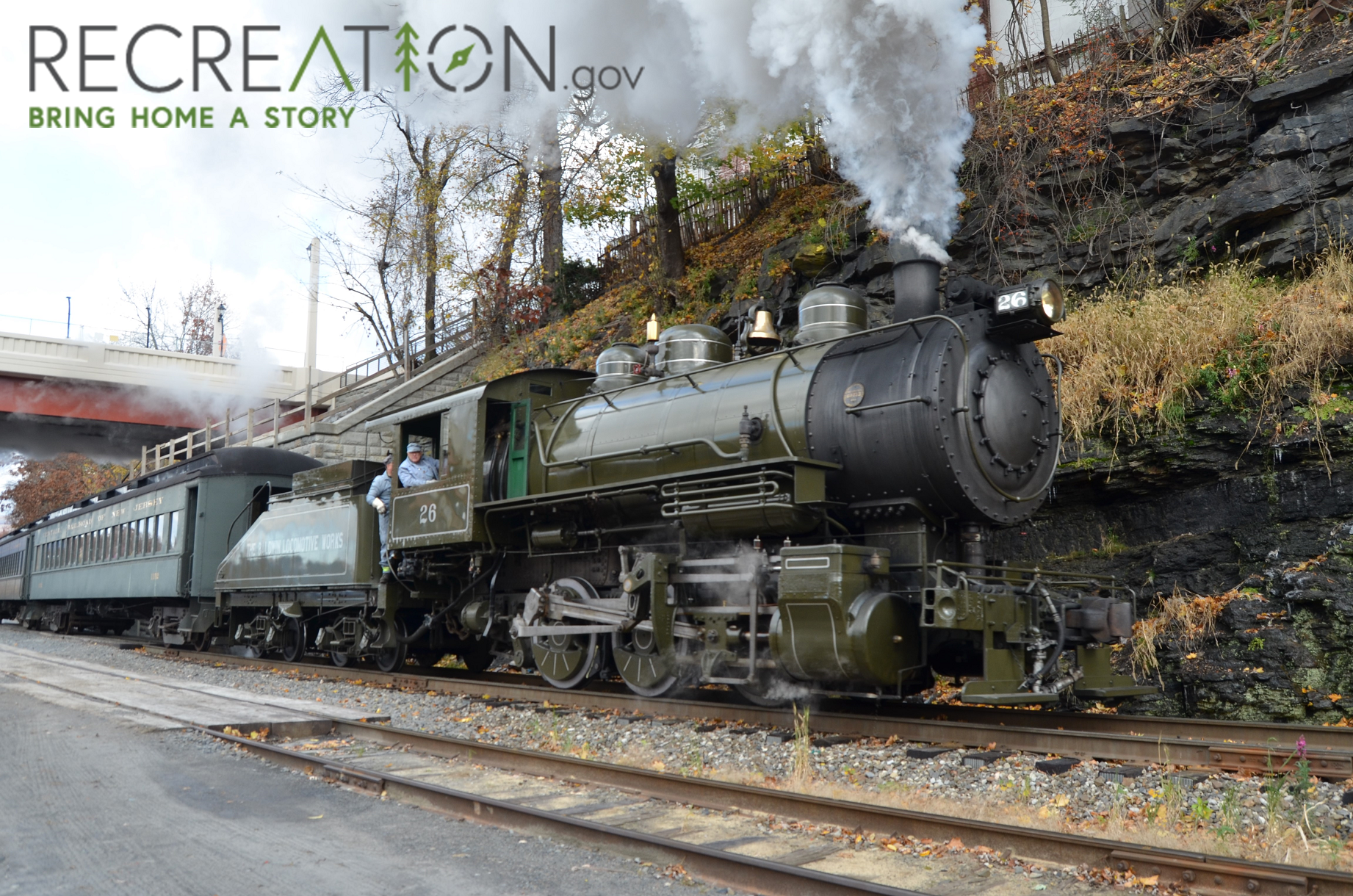 Fees and Tickets for Train Rides
Train rides have returned to Steamtown for 2022! Here's how you can plan ahead and prepare:
NOTE: Tickets for our short train rides, the Scranton Limited and Caboose Experience, are not available for advance purchase online. These tickets are available on-site and must be purchased by credit card the day of your visit.
2022 Pricing
Short Train Rides
General Admission (ages 6+) $6.00
Child under 6 years old (ages 0-5): FREE

Excursions - pricing varies depending on the destination
Adult (ages 12-61) $25.00-$55.00;
Senior (ages 62+) $23.00-$50.00;
Youth (ages 3-11) $18.00-$33.00;
Child (ages 2 and under) $1.00
Refund Policy
When train rides are available, tickets are non-refundable unless an event is cancelled by park management and riders are unable to attend a make-up date. In the event you miss your short train ride, either the Scranton Limited or Caboose Experience, we can put you aboard the next ride as long as its not sold out or was the last train of the day. If you miss the train for a special event or excursion program, tickets cannot be refunded or transferred. If you miss the return ride from a special event or excursion program, you are responsible for getting transportation back to your point of origin.


Last updated: June 2, 2022