Campground Regulations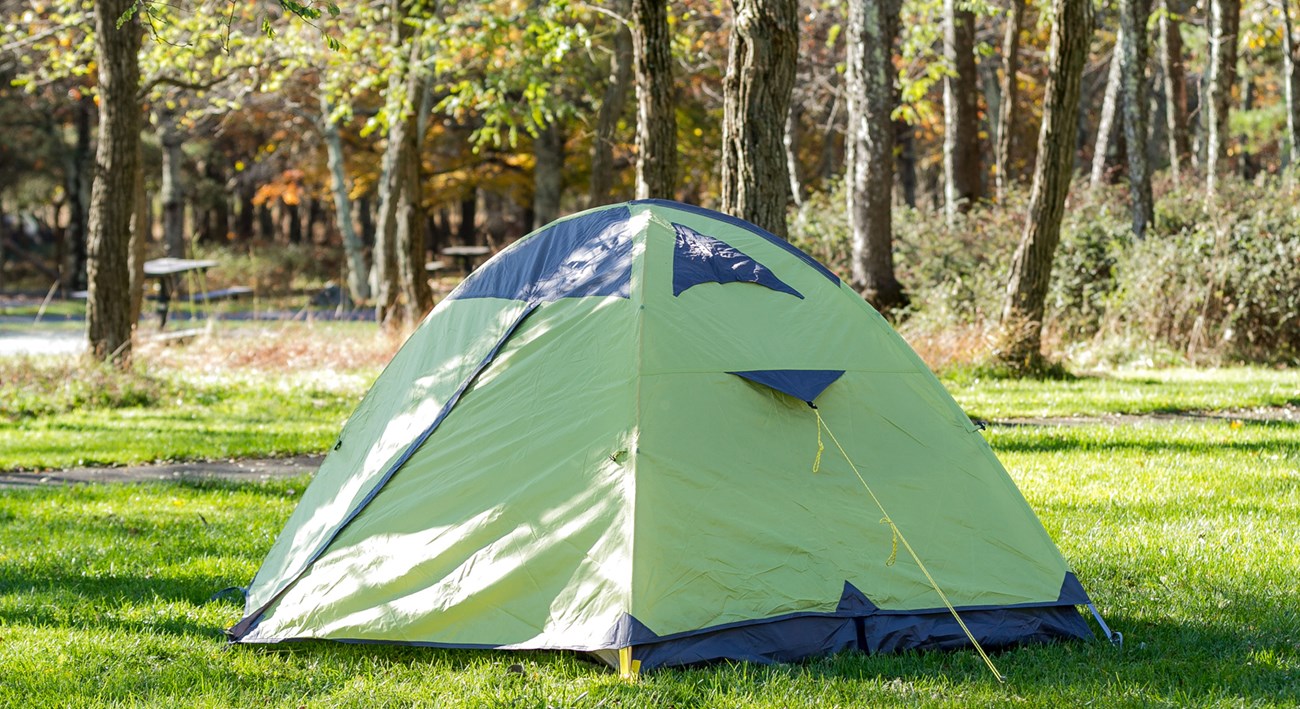 Before staying at one of our campgrounds, it's important to familiarize yourself with the rules and regulations that are in place. Knowing them will help you to have a more safe and enjoyable stay in Shenandoah National Park! 
Food Storage
Believe it or not, storing your food properly while in Shenandoah is one of the most important steps you can take to protect wildlife and help keep yourself safe.
Bear Safety
Problems can arise if black bears begin to associate humans with food, so knowing proper bear safety measures is important. Shenandoah has an active bear program, and you may see our Park Rangers use non-lethal aversive tactics to chase a bear out of a campground. These tactics may include using rubber slugs or clear paintballs shot from a gun. Be prepared for the associated noises. The intent is not to harm the bear, but to scare it from the area and restore its natural fear of people.
Campfires and Grills
Due to the threat from the emerald ash borer, firewood from outside the Park must be USDA certified and labeled. Visitors can purchase certified firewood in the Park, or gather dead wood on the ground, but it is prohibited to saw, cut, chop, or harvest any parts from a standing tree, dead or alive. Build fires only in designated fire grates, and do not build rock rings or burn trash in the grate. Never leave fires or hot coals unattended and repeatedly douse the area with water to extinguish the fire completely before leaving (you shouldn't feel any warmth).

Charcoal grills are considered open fires and are not allowed in Shenandoah. If you do not want to cook in the provided fire grates, you must use a camp stove.
Food and Waste Disposal
Wash dishes in a basin at your campsite; not in restrooms, drinking fountains, or at water spigots. Strain dishwater to remove food particles and dispose strained water in the restroom utility sinks, while disposing food particles in a trash can. Trailers and RVs must empty sewage and wastewater at dump stations.
Campsites
Campsites are limited to 6 people, or 1 immediate family, per site. RV sites are limited to 1 RV (motorhome, pop-up, or 5th-wheel), 6 people, and 1 vehicle. Only erect tents on pads, when provided; they must fit within the established campsite and not negatively impact the surrounding area. Be sure to park vehicles only on the paved/graveled areas provided for your campsite. Please do not trench your site or put nails in trees.
Quiet Hours
All campground maps list quiet hours and generator hours for each campground.
Vehicles
All roads in the campgrounds have a 10-mph speed limit. Keep all vehicles, motorcycles, trailers, and bicycles on paved areas at all times. Skates, rollerblades, skateboards, scooters, and similar devices are prohibited.
Last updated: November 30, 2022