Bear Safety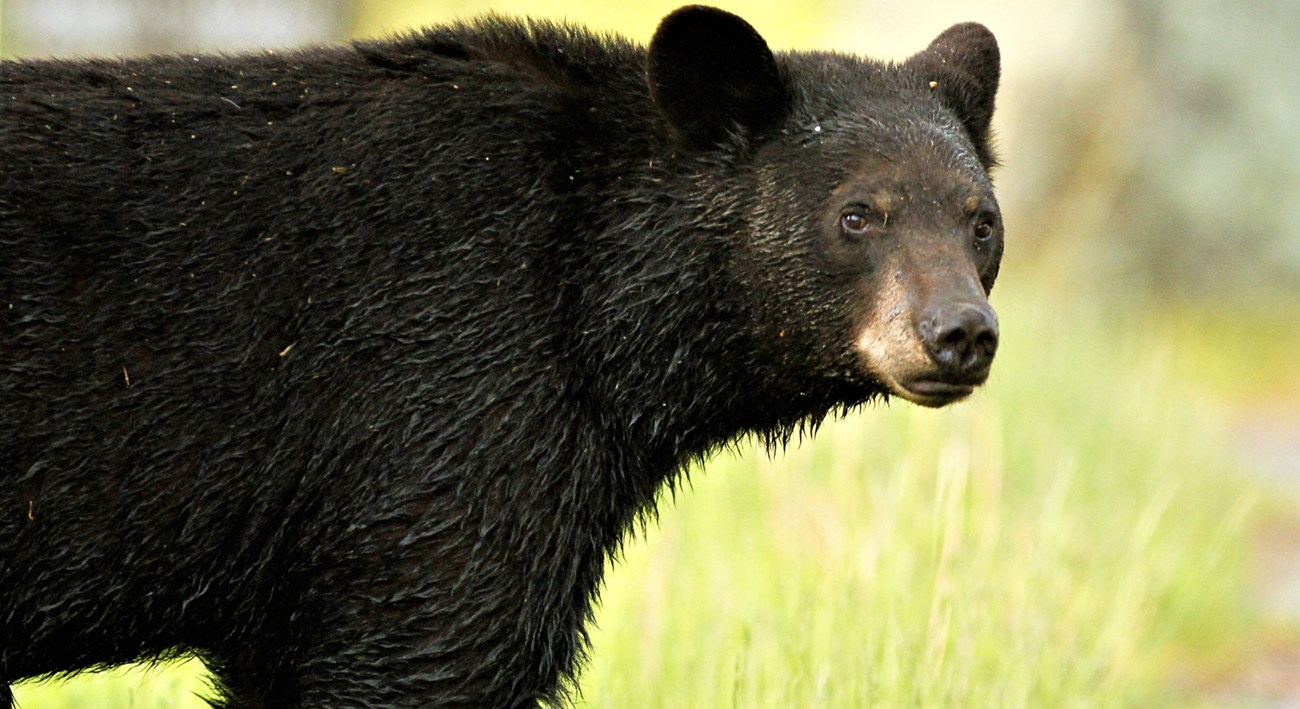 If you keep your eyes and ears open, there is a pretty good chance that you'll see a black bear while you're visiting Shenandoah. Seeing a bear in its natural habitat can be very memorable, but it's important to know how to keep yourself, and the bear, safe if you are lucky enough to encounter one. Remember, they are wild animals and should be respected as such.
Encountering a Bear Along Skyline Drive
Unfortunately, wildlife collisions are common. A majority of these accidents can be avoided by simply driving the speed limit (35 mph) and slowing down if you see an animal. If you do see a bear, do not stop in the middle of the road to take pictures. Instead, find a safe place to stop on the side of the road, making sure that all four wheels of your car are off the road.
Encountering a Bear While Hiking
When visiting the Park, you may spot a bear while hiking, camping, or simply walking between your car and the lodge for dinner. If you do spot one:
Maintain your distance from the bear. Park regulations require at least 150 feet (50 yards) to safely view a bear.
Stay in your group and keep children close by you.
Make noise to make sure the bear knows that you are present. If a bear cannot tell what you are, it may come closer or stand on its hind legs to get a better look or smell. A standing bear is usually curious - not threatening. Jaw popping by the bear is a signal to you that it is uncomfortable.
Take a detour in your route of travel but be sure not surround the animal...give it plenty of room to escape.
If the bear moves closer to you, move away slowly but do not turn your back to the bear. If you have no escape route, stand tall, wave your arms, yell, and clap to deter the bear. Throwing rocks or objects at the bear may be appropriate but only when you are "cornered."
If a Bear Charges
Following the steps listed above will usually result in the bear minding its own business at a safe distance or running away. There are circumstances when the bear perceives that the threat is more significant. In these unlikely instances, a bear may charge. In this case:
Do not run. Black bears will pursue prey and running can trigger their pursuit response. You will not outrun a bear and black bears excel at climbing trees. Stay calm. Bears often make bluff charges, sometimes to within 10 feet of their adversary, without making contact. Usually, if you hold your ground they will back off.
Discharge bear spray if you have it. Make sure that you know how to use bear spray before entering the Park if you plan on carrying it.
In the rare case that you are attacked by a black bear always fight back. Try to focus your attack on the bear's eyes and nose.
Reporting an Incident
If you become aware of a situation where a bear is hanging around a populated area, people are deliberately feeding a bear, or if a bear charges or comes in contact with you, report it to Park staff immediately by calling 800-732-0911.
Last updated: April 5, 2023