News Release
Shenandoah National Park announces public meeting to discuss changes to backcountry camping permits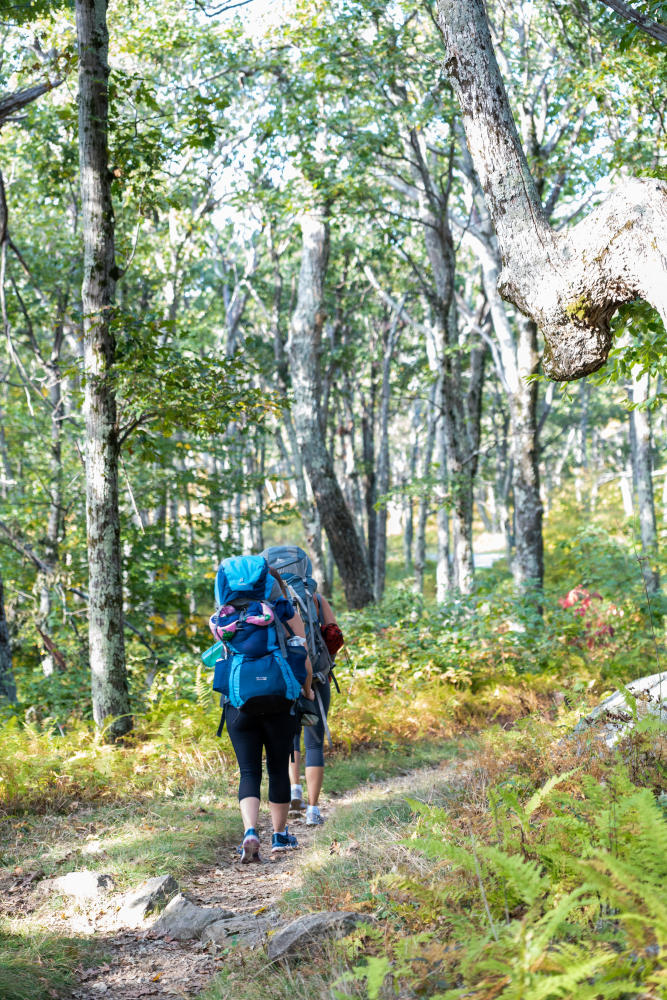 News Release Date:
May 26, 2023
Contact: Claire Comer, 540-999-3500 x3183
Shenandoah National Park will host a virtual public meeting June 6, 2023, at 7:00 p.m. to provide information about the implementation of a new backcountry camping permitting system. During the upcoming meeting there will be an opportunity for the public to ask questions about the new system. Following the meeting, a public comment portal will be available for 30 days and the public is invited to provide written input.
The establishment of a new online permitting system will allow the park to track and understand backcountry use to ensure the protection of resources and provide an improved visitor experience. The fee-based online registration system through recreation.gov will allow users to plan their trip in advance with current information using a reliable system. The permit will have an associated fee that will provide financial support for management of the park's backcountry. Shenandoah has one of the largest backcountry permitting programs in the national park system, and most of these programs require fees. Backcountry, or "wilderness camping" refers to camping in remote areas of the park rather than in developed campgrounds with amenities.
Park managers will evaluate the public comments and develop a plan for implementation. This system will be implemented in 2024, and additional details will be provided as the park moves forward.
For information on how to comment and to get a link to attend June 6th's public meeting, please visit our website: www.nps.gov/shen
Last updated: May 26, 2023