News Release
Shenandoah National Park announces public meeting to discuss Old Rag pilot program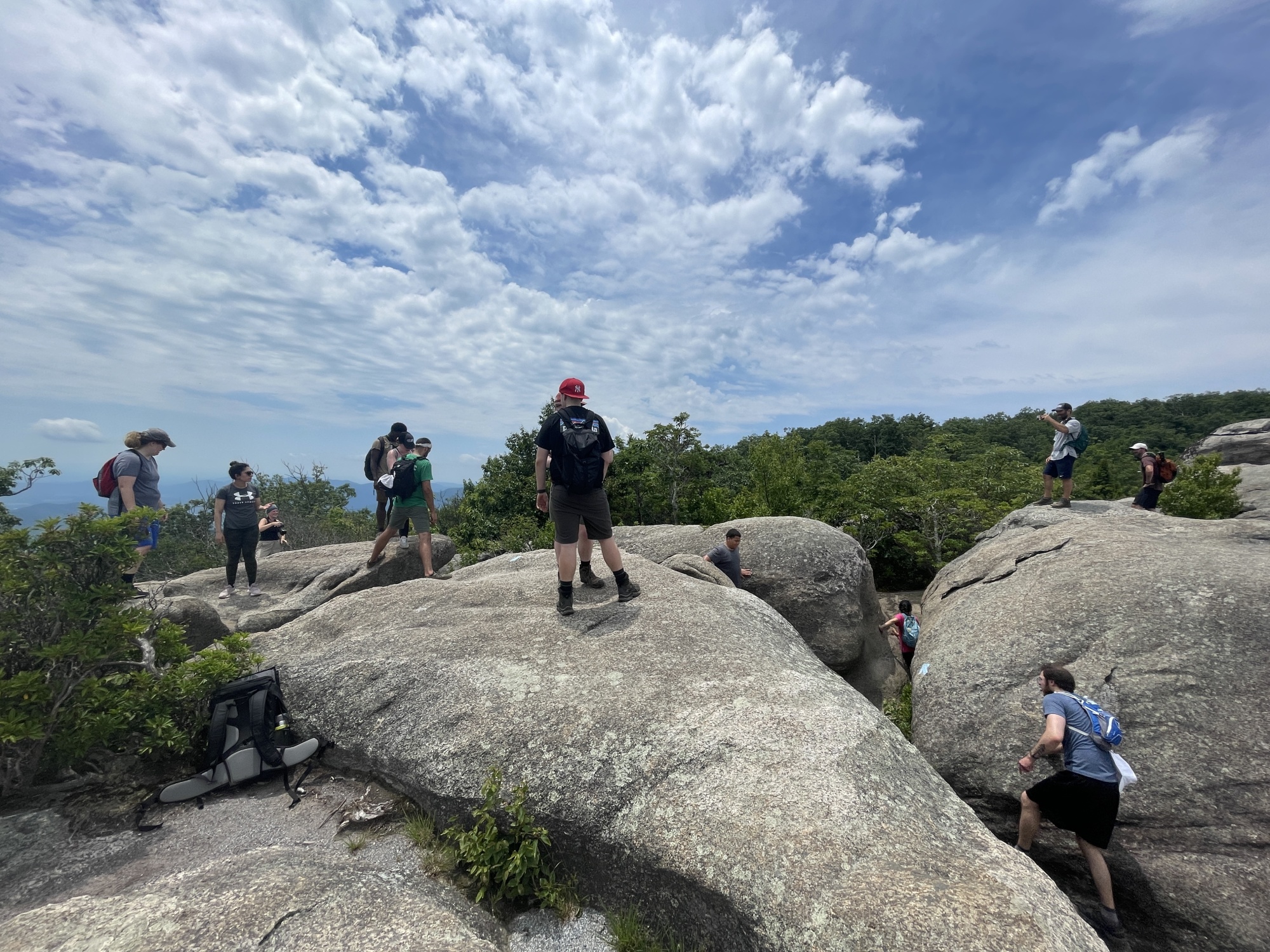 News Release Date:
April 3, 2023
Contact: Claire Comer, Claire Comer (540) 999-3500 x3183
LURAY, VA – 
Shenandoah National Park will host a virtual public meeting April 17, 2023 at 7:00 p.m. to share analysis of the data collected during the Old Rag pilot program. 
The park implemented a pilot ticketing system from March through November, 2022 to manage visitation at Old Rag, one of the park's most popular hikes. The pilot was reinstated in March 2023 to give managers additional time to evaluate the data. The pilot program was introduced to address congestion and visitor safety concerns because the popularity of Old Rag has led to crowding that affects the visitor experience and fragile park resources. The ticketing system limits visitation to this portion of the park to 800 people per day.   
Before starting the pilot, the park hosted a public meeting and gathered public comments on the proposed ticketing system. During the pilot, park staff gathered data which they have evaluated. A written report can be found at  https://parkplanning.nps.gov/Old-Rag-Pilot The information collected will help park staff decide how to move forward with managing Old Rag. 
During the upcoming meeting, park staff will share a summary of the report and there will be an opportunity to ask questions about the data and report. Following the meeting, a public comment portal will be available at the web address above. The public is invited to provide written input on the pilot program and the report.   
"We appreciate everyone's cooperation while we tested a means to ensure a high-quality visitor experience and protect park resources at Old Rag," said Park Superintendent Patrick Kenney. "We look forward to sharing the data and getting additional input, especially from those who have experienced Old Rag during the pilot." 
For information on how to comment and to get a link to attend April 17th's public meeting, please visit our website: www.nps.gov/shen 
 
- www.nps.gov/shen -
 
About the National Park Service: Since 1916, the National Park Service has been entrusted with the care of America's more than 400 national parks. With the help of volunteers and partners, we safeguard these special places and share their stories with millions of people every year. Learn more at www.nps.gov.
Last updated: April 4, 2023