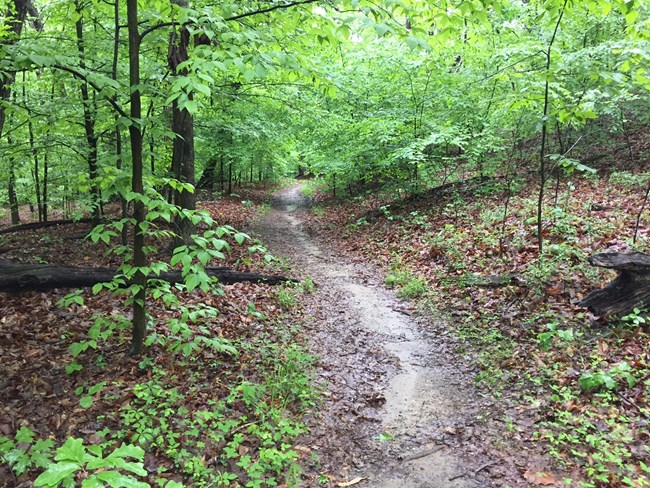 The Crossing Trail
0.5 miles, 0.8 kilometers

The Crossing Trail is a short, easy hike that starts near Telegraph Pavilion and loops back to the road near the trailhead. Follow the green blazes to remain on the Crossing Trail or connect to the Birch Bluff Trail by following the red blazes.

At 0.3 miles along the trail, you will come across a portion of the abandoned Telegraph Road. This road was used by General George Washington and the comte de Rochambeau to travel from Rhode Island to Yorktown, Virginia during the Revolutionary War. In later years, it served as the main north and south thoroughfare for area travelers. This road witnessed the changing of modes of transportation over the centuries - from horseback to stagecoach. Route 1, and later Interstate 95, now take its place.