Permits and Reservations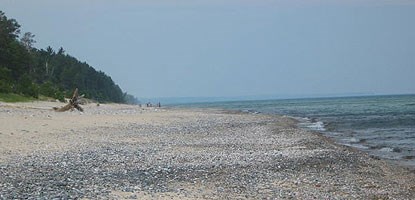 Backcountry Camping
Permits are required for backcountry camping; there is a fee. Permits must be obtained via www.recreation.gov. or by calling: 1-877-444-6777. International callers: 1-518-885-3635.

For more information on backcountry permits, please visit our backcountry camping webpages.

Commercial Use Authorization
Commercial Use Authorizations (CUA) may be issued to individuals, corporations, or other entities to provide commercial services to park visitors in limited circumstances. These services involve the incidental use of park resources by operations that originate and terminate outside of the park. There is a fee for the CUA.

For more information on Commercial Use Authorizations, click here.
---
Scientific Research
A permit is required for scientific activities that involve fieldwork, specimen collection, and/or have the potential to disturb resources or visitors.

Please visit the NPS Research Permit and Reporting System https://science.nature.nps.gov/research/ac/ResearchIndex

PRNL contact:
Chief of Science and Resource Stewardship
Pictured Rocks National Lakeshore
P.O. Box 40
Munising, MI 49862
906-387-2680
email

---
Events Taking Place on Alger County Road H-58
Many events on H-58 require a permit from the Alger County Road Commission. Please contact the ACRC directly at:

Alger County Road Commission
E9264 State Hwy. M-28
Munising, MI 49862
906-387-2042
acrc@jamadots.com

Organizers of events are also asked to contact and coordinate with the National Park Service well in advance by contacting:

Chief Ranger
Pictured Rocks National Lakeshore
PO Box 40
Munising, MI 49862
906-387-2607, ext. 1203
---

Last updated: May 9, 2019