Operating Hours & Seasons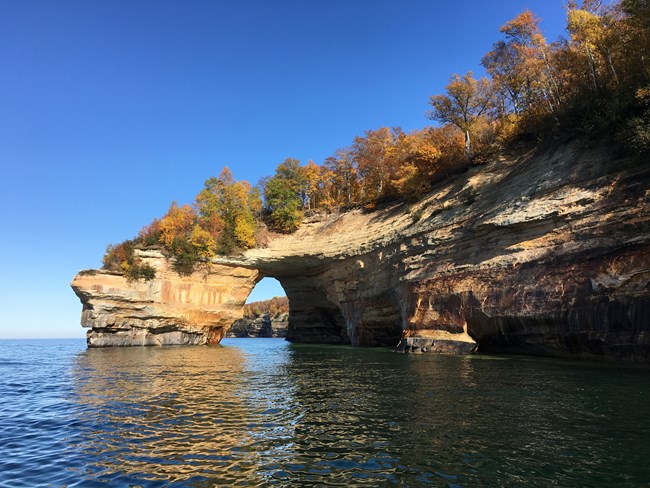 Is The Park Open?
Pictured Rocks National Lakeshore is open year-round, 24 hours a day, though many roads are closed by snow in the winter. There is an entrance fee. The park has two visitor centers, the Grand Sable Visitor Center (currently closed for the season) and the Munising Falls Contact Station. See below for visitor center hours, check the visitor center page for contact information for each visitor center.
Four Seasons to Enjoy
There is no particular "best" season to visit the park for each has its own charm and variety of activities. In the spring, wildflowers bloom in great profusion to add to the beauty of the natural area. Summer brings pleasantly warm weather and abundant sunshine. Autumn boasts a colorful display as the hardwood forest and then the tamaracks change color. A mantle of snow sets the stage for winter enjoyment.
Last updated: May 25, 2023