Condors with Black Tags
Condors with black wing tags are "500" birds. This means that if you see a black tag with a 50 on it, that's condor 550.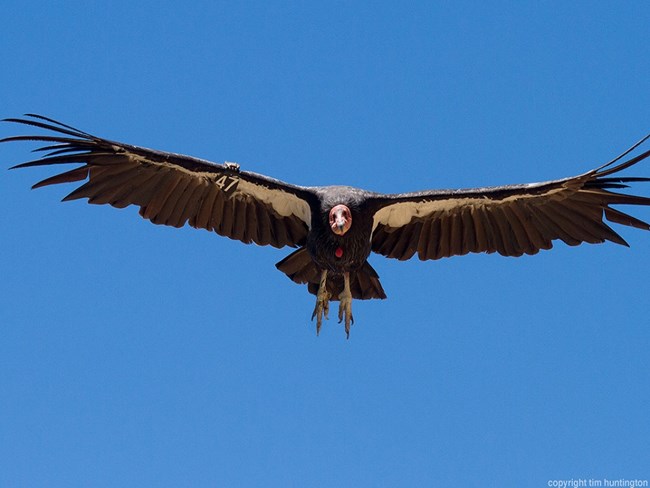 547
Hatched: 6/5/2009 at the World Center for Birds of Prey in Boise, Idaho
Sex: Female
Released in Pinnacles: 2010
Mate: VWS condor 477
Offspring: VWS condor 936
Fun Fact: Raised condor 936 with her mate, 477, in 2018. However, blood testing showed that 477 wasn't the real father- instead it was VWS condor 209, who has become notorious for "flirting" with taken females!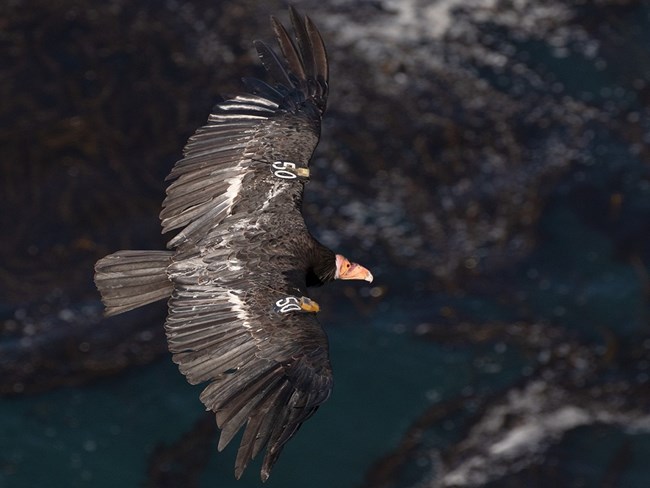 550
Hatched: 3/24/2010 in Pinnacles National Park
Sex: Female
Released in Pinnacles: 2011
Mate: VWS condor 652
Offspring:
VWS condors
1030
and
1095
Fun Fact: Hatched in a nest in Pinnacles to foster parents condor 317 and VWS condor 318 (deceased 2012); she had to be evacuated from the nest due to lead poisoning, and was later released from captivity after treatment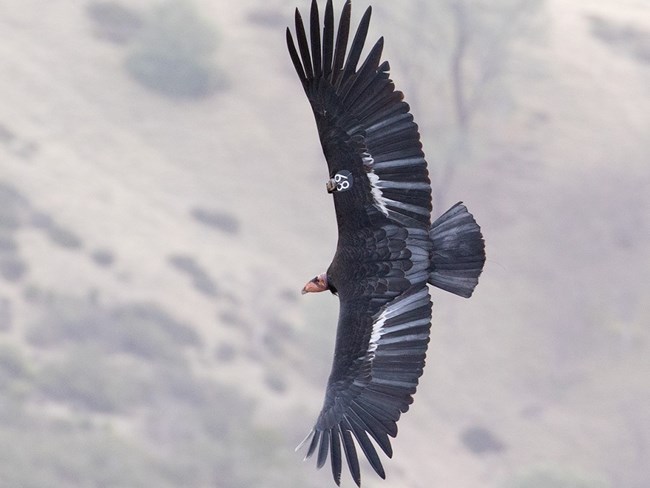 589
Hatched: 6/13/10 at the World Center for Birds of Prey in Boise, Idaho
Sex: Male
Released in Pinnacles: 2011
Mate: VWS condor 569
Offspring: condors 878 (deceased 2020), 996, and 1078
Fun Fact: Spends most of his time in Pinnacles, and can frequently be seen getting affectionate with his mate 569
Last updated: July 19, 2021
Explore More Condor Pages