Condors With Orange Tags
Condors with orange wing tags are "1000" birds. This means that an orange tag with a 6 on it would be condor 1006.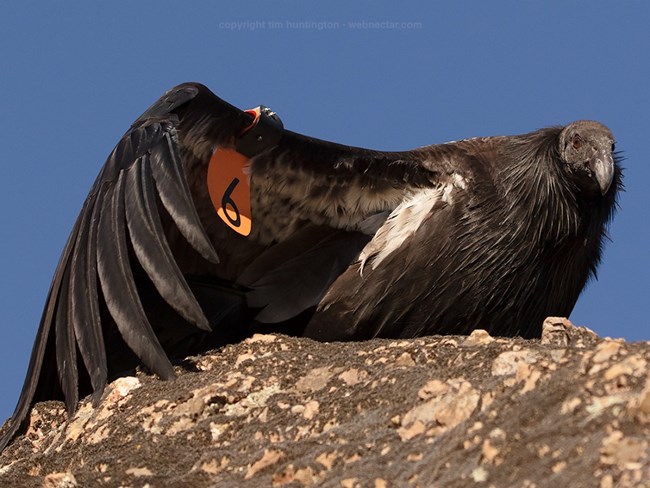 1006
Hatched: Estimated 4/15/2019 from a wild nest outside of Pinnacles
Sex: Female
Parents: Condor 330 and Ventana Wildlife Society condor 375 (deceased 2020)
Fun Fact: Biologists were completely surprised to see 1006 flying with her parents in the fall of 2019; they didn't think that 330 and 375 were nesting that year. This is the pair's third offspring that they have raised in secret outside of the park!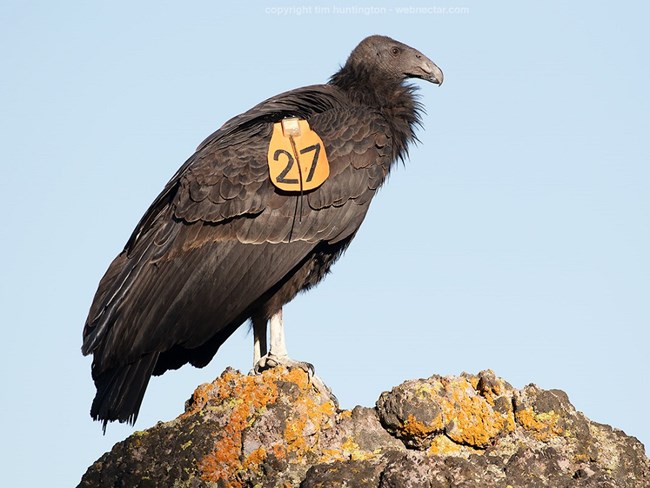 1027
Hatched: 4/19/2020 in a wild nest in Pinnacles
Sex: Female
Parents: Condor 340 and VWS condor 236
Fun Fact: Biologists entered her nest at 40 days old and gave her a microchip, but were unable to give her a wing tag in the nest when she was older due to unsafe conditions. When an untagged juvenile condor was eventually trapped the next year, a microchip scan revealed that it was 1027!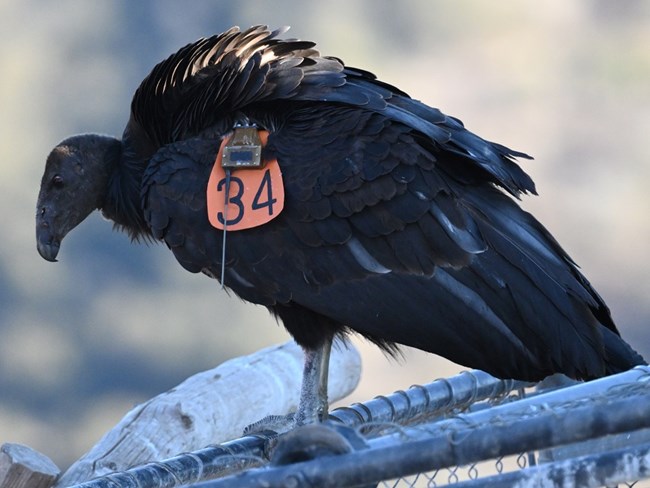 1034
Hatched: 4/28/2020 in a wild nest outside of Pinnacles
Name: Hasso
Sex: Male
Parents: Condor 606 (deceased 2021) and VWS condor 747
Fun Fact: Biologists didn't know he existed until a local landowner sent in photos of 606, 747, and an untagged juvenile on his property!
Last updated: May 1, 2022
Explore More Condor Pages