Untagged Condors
Condors that hatch in captivity are always given a wing tag before they are released. Biologists try to tag most wild chicks in the nest before they can fly, but some nests are too inaccessible. This means that some young condors are in the wild with no wing tags until biologists are able to trap them, which can be over a year after they leave the nest.
1006 (No Current Photo Available)
Hatched: Estimated 4/15/2019 from a wild nest outside of Pinnacles
Sex: Unknown
Parents: Condor 330 and Ventana Wildlife Society condor 375
Fun Fact: Biologists were completely surprised to see 1006 flying with its parents in the fall of 2019; they didn't think that 330 and 375 were nesting that year. This is the pair's third offspring that they have raised in secret outside of the park!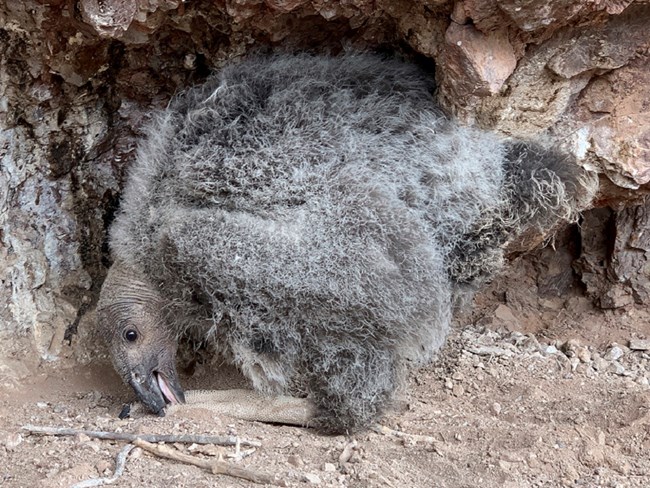 1027
Hatched:
4/19/2020 from a wild nest inside Pinnacles
Sex:
Female
Parents:
Condor
340
and VWS condor
236
Fun Fact:
She is the third offspring of
340
and
236
, and was raised in the same nest where her older siblings
828
and
912
were raised!
Last updated: September 14, 2020
Explore More Condor Pages