Untagged Condors
When condors hatch in the wild, biologists try to enter the nests and tag the young birds at about four months old. However, some nests are too dangerous or inaccessible to enter, so the chicks fledge (learn to fly) at about six months old with no wing tags. When that happens, biologists have to wait until the untagged condor comes to one of the trapping sites so it can get a wing tag and transmitter before getting released again.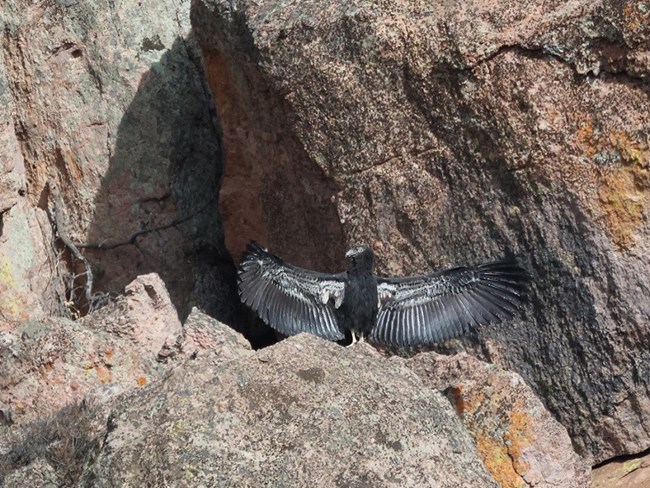 1145
Hatched: 4/29/2022 from a wild nest in Pinnacles National Park
Sex: Female
Parents: Condors 589 and 569
Fun Fact: She is the fourth offspring of super parents 589 and 569, and they raised her just one year after raising her older sister 1078 instead of the usual two years!
Last updated: November 28, 2022
Explore More Condor Pages