Untagged Condors
Condors that hatch in captivity are always given a wing tag before they are released. Biologists try to tag most wild chicks in the nest before they can fly, but some nests are too inaccessible. This means that some young condors are in the wild with no wing tags until biologists are able to trap them, which can be over a year after they leave the nest.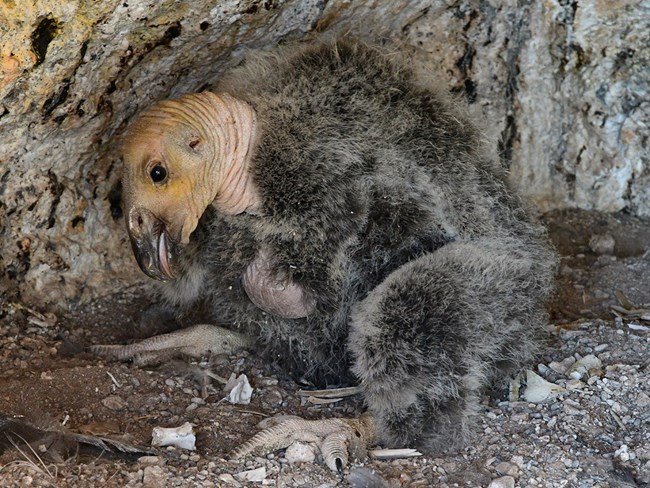 996
Hatched: 5/25/2019 from a wild nest in Pinnacles
Sex: Unknown
Parents: Condor 589 and Ventana Wildlife Society condor 569
Fun Fact: The parents' second offspring, after condor 878 in 2017. 996 will remain in the nest throughout summer 2019, and will hopefully fledge sometime in November. Biologists will attempt to give the chick a wing tag sometime in September.
Explore More Condor Pages
Last updated: August 13, 2019