Condors with Tan Tags
Condors with tan tags are "900" birds, meaning a tan tag with a 12 on it would be condor 912.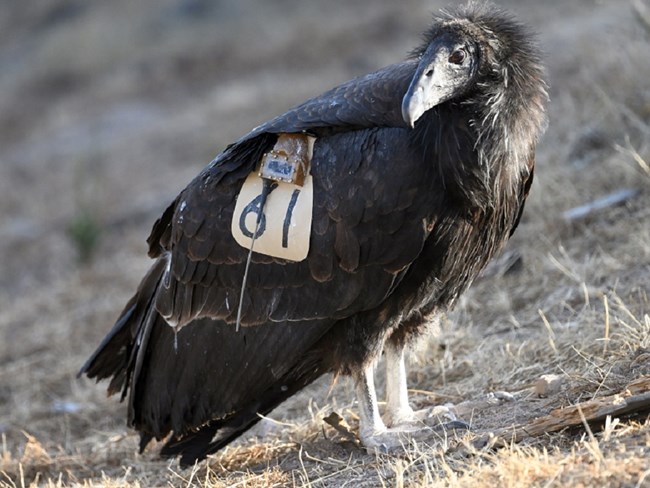 961
Name: Xanan (HAH-nan), meaning "to fly" in the Chumash langauge
Hatched: 3/21/2019 at the San Diego Zoo
Sex: Female
Released in Pinnacles: 11/14/2020
Fun Fact: 961 was rather quiet and reserved in the flight pen, but as soon as she was released, she got the hang of flying much faster than the other juveniles!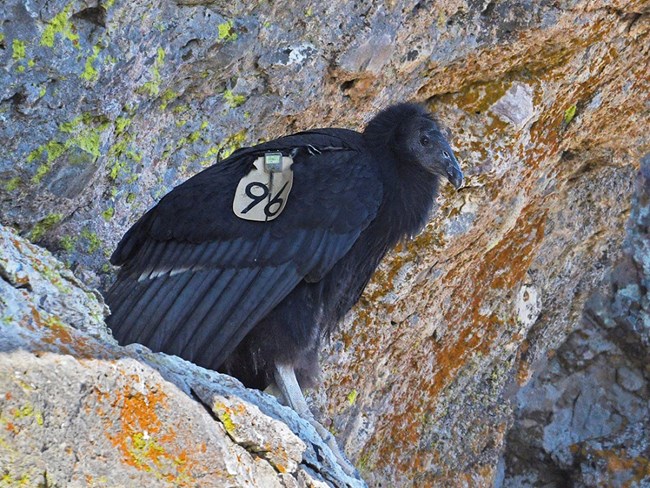 996
Hatched: 5/25/2019 from a wild nest in Pinnacles
Sex: Male
Parents: Condor 589 and Ventana Wildlife Society condor 569
Fun Fact: The parents' second offspring, after condor 878 (deceased 2020) in 2017. However, blood tests revealed that although 589 raised 996 as his own, he was not the biological father! 569, the mother, apparantly had some alone time with condor 606 (deceased 2021) earlier in the year; this younger male turned out to be the real father of 996. Scandalous!
Last updated: July 20, 2021
Explore More Condor Pages