Condors with Tan Tags
Condors with tan tags are "900" birds, meaning a tan tag with a 12 on it would be condor 912.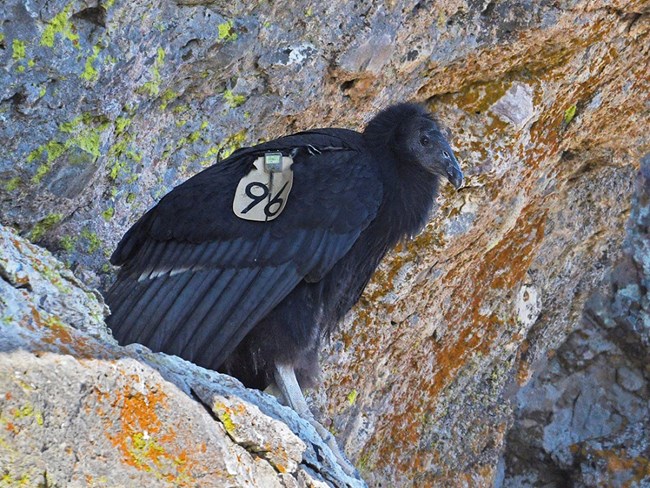 996
Hatched: 5/25/2019 from a wild nest in Pinnacles
Sex: Male
Parents: Condor 589 and Ventana Wildlife Society condor 569
Fun Fact: The parents' second offspring, after condor 878 in 2017. 996 fledged in November 2019, almost a month later than predicted- he was enjoying his cozy nest cavity too much!
Last updated: December 5, 2019
Explore More Condor Pages