Scenic Drives and Viewpoints by Motorized Vehicle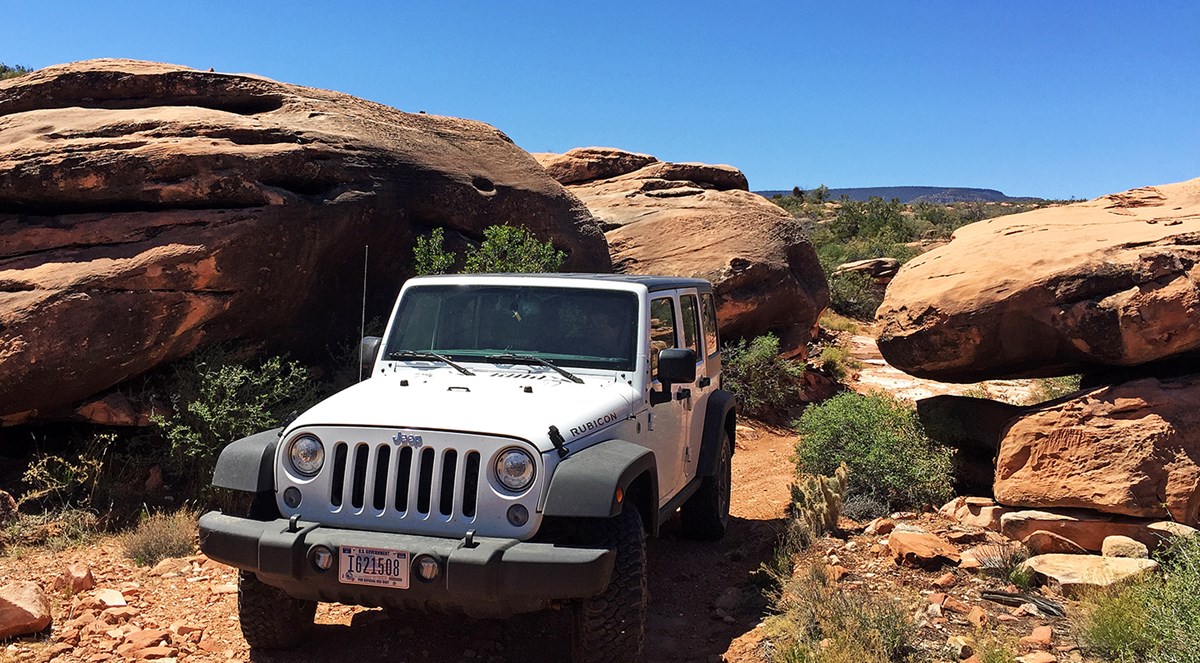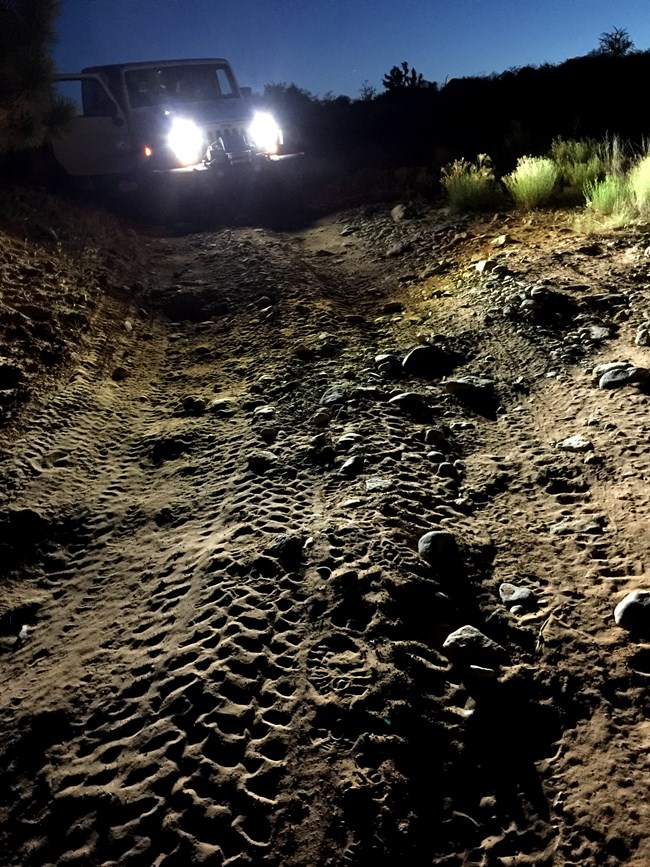 There are many grand adventures to be had here by vehicle! Expect solitude and stunning vistas. There are hundreds of miles of roads available to discover.
Motorists may be unaware of how remote this monument is. Please read this
critical safety information about vehicle and road safety
so you are well prepared for your Parashant adventure. At a minimum most roads in the monument should be explored with a high clearance vehicle with all-terrain tires in good condition. Four wheel drive is often needed. Some roads are more difficult and need specialized 4x4s like Jeeps. Some roads are so rough or have such tight turns only UTVs can travel on them. See
Road Descriptions
for specific difficulty ratings by road number.
Mt. Trumbull Scenic Loop Drive
This is the most popular scenic drive in the monument and usually appropriate for any high clearance four wheel drive vehicle. It leads from St. George, Utah to Mt. Trumbull and Toroweap and ends at Pipe Spring National Monument.
Twin Point Scenic Grand Canyon Overlook
This is one of the more popular scenic drives. It is usually appropriate for any high clearance four wheel drive vehicle. Longbed crewcab pickups will have difficulty on some tight turns near Twin Point as the road winds through the pinyon trees.
Pakoon Springs and the Historic Tassi Ranch
This is a great 4x4 drive from October - April to explore the Pakoon Basin and two of its largest springs at Pakoon and Tassi, as well as the historic ranch ruin at Tassi. This area is not recommended in summer due to extreme temperatures sometimes in excess of 120 degrees Fahrenheit (49 degrees Celsius).
Grand Gulch Mine
This is a destination of choice for those seeking the ruins of an extensive mining operation without the need for a Jeep or UTV. All high clearance 4x4 vehicles should be able to reach this site most of the year unless Upper Pigeon Canyon has flooded in the monsoon season.
Whitmore Canyon Overlook, Frog Spring, and Whitmore Point
Most high clearance 4x4s can make the drive from the Mt. Trumbull Schoolhouse to Whitmore Canyon Overlook deep in the Grand Canyon. Bedrock steps on the way to Whitmore Point make this road impassible to some stock pickups and SUVs. The road to Frog Springs is only for Jeeps and UTVs. Tires need to be rugged and in good condition to handle miles of sharp lava or limestone rocks on these roads.
Tweeds Point
This is a scenic rim view in the northern Grand Wash Cliffs that looks down into colorful Hidden Canyon and across the broad Pakoon Basin. This drive is for most high clearance 4x4 vehicles except crew cab longbed pickups.
Kelly Point
This one is for Jeeps (or similar type vehicles) and UTVs only. The road leads to one of the most isolated and beautiful views into the western reaches of the Grand Canyon. UTVs strongly recommended.
Parashant Canyon - Copper Mountain Mine
This one is also for Jeeps (or similar type vehicles) and UTVs only. Drive deep into the Grand Canyon on this route. Extreme dropoffs in Trail Canyon and extremely rough roads to Copper Mountain Mine.
Snap Point
Stunning views from the westernmost viewpoint on the north rim of the Grand Canyon are guaranteed here. The 1680 road off the 1012 road is recommended for Jeeps (or similar type vehicles) and UTVs only. High clearance 4x4s can make it the first two miles to the Fort Garrett viewpoint but should not proceed further toward Snap Point.
Other scenic drive descriptions
coming soon
.
Last updated: December 2, 2019