Grand Gulch Mine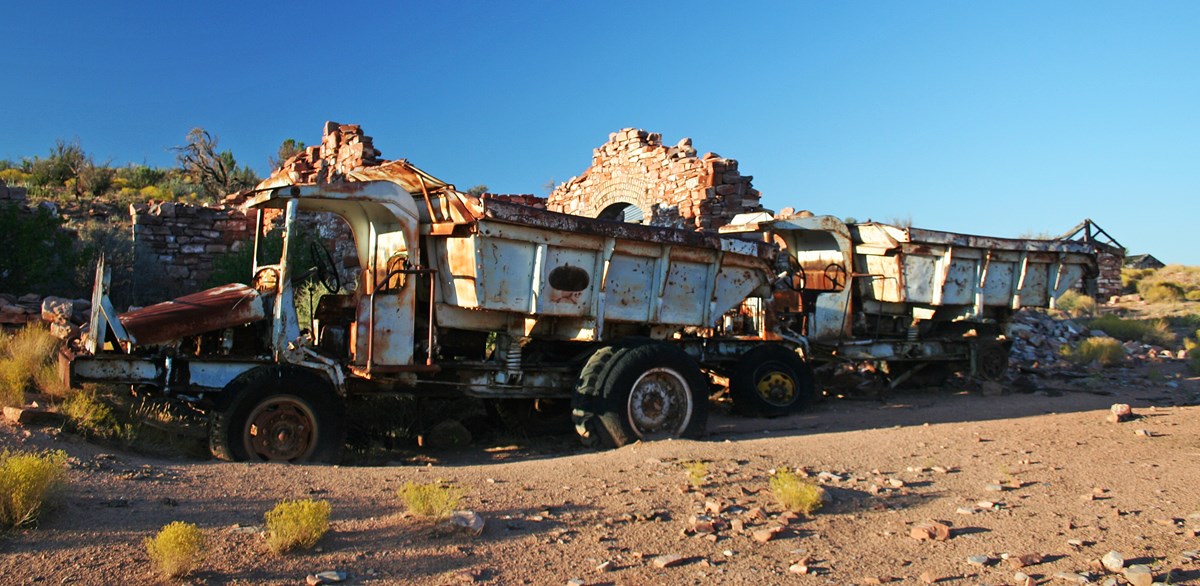 From St. George the drive time to the Grand Gulch Mine is about 2.5 hours one way. Most of the year the mine is accessible. The two exceptions are after a winter snow when the road can be impassible until dry, and from July - September when flash floods in upper Pigeon Canyon can wash the road out creating high cut banks. Take a shovel.
Vehicle Recommendations:
• High Clearance Trucks or SUVs (no passenger cars, crossovers, minivans, or RVs)
• Four Wheel Drive
• Rugged All-Terrain Tires
Directions
From Interstate 15, take Exit 2 east onto the Southern Parkway (Hwy 7) toward the airport. Take Exit 3 (River Road) and turn south. Set your vehicle trip odometer to 0 where the pavement ends at the state line.
BLM Road 1069
You have now crossed into Arizona and are on BLM Road 1069. The road is well maintained gravel. For the first 4 miles you will be on Arizona State Trust Land. At mile 4.4 you will pass the BLM Arizona Strip sign. You are now on BLM land. BLM1069 winds its way up to Quail Hill Pass. At mile 20.6 you will reach the BLM1004 junction in Wolf Hole Valley. Continue straight.
Mohave County Roads 5 and 103
At the BLM1004 junction in Wolf Hole Valley, BLM1069 turns into CR5. Travel 18.5 miles south through the broad Main Street Valley to the turn onto CR103. Travel 25.2 miles on CR103 until you reach the right turn onto BLM1002. After a short distance BLM1002 drops into Upper Pigeon Canyon where high clearance and four wheel drive will be needed.
BLM1002 winds its way down 10.3 miles through the scenic canyon on a moderately rough road. Continue on BLM1002 past the BLM1012 junction another 4 miles to the
Grand Gulch Mine historic district (map).
There is a loop road around the digging area. Please note this digging area inside the loop road is private property so do not enter. The main road continues to two large dump trucks (photo above) and several ruins. Do not park off the road in this area due to a large amount of metal waste that will flatten tires. You are free to explore the site and go inside the historic bunkhouse.
In 2019 a vault toilet will be installed at the Grand Gulch Mine airstrip. This airstrip is still open to pilots.
Other Roads in the Grand Gulch Area
BLM1002 continues 2 miles north of the mine site where it meets BLM1050 and drops into Grand Gulch Canyon.
DANGER:
BLM1050 is currently not passable down Grand Gulch Canyon to the Pakoon Basin due to severe dropoffs. Only professional offroad drivers with heavily modified rock crawler 4x4s may be able to navigate the dangerous dropoff.
BLM1012 that heads south up into Snap Canyon is very rough. It is recommended for Jeeps and UTVs or modified short wheelbase 4x4s up to the Snap Point area.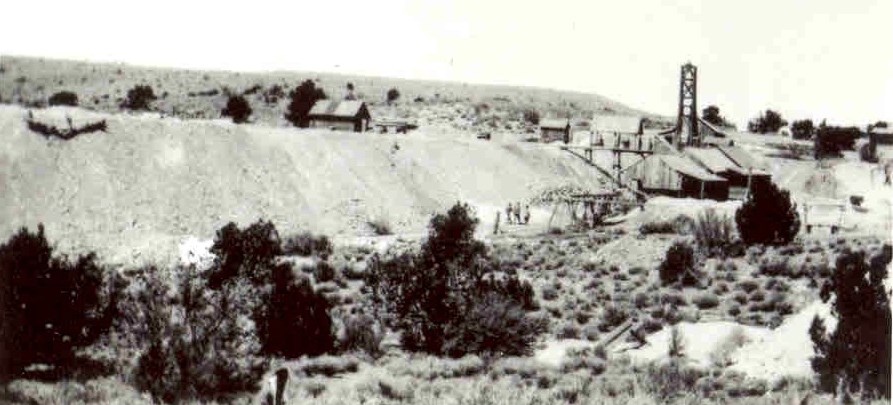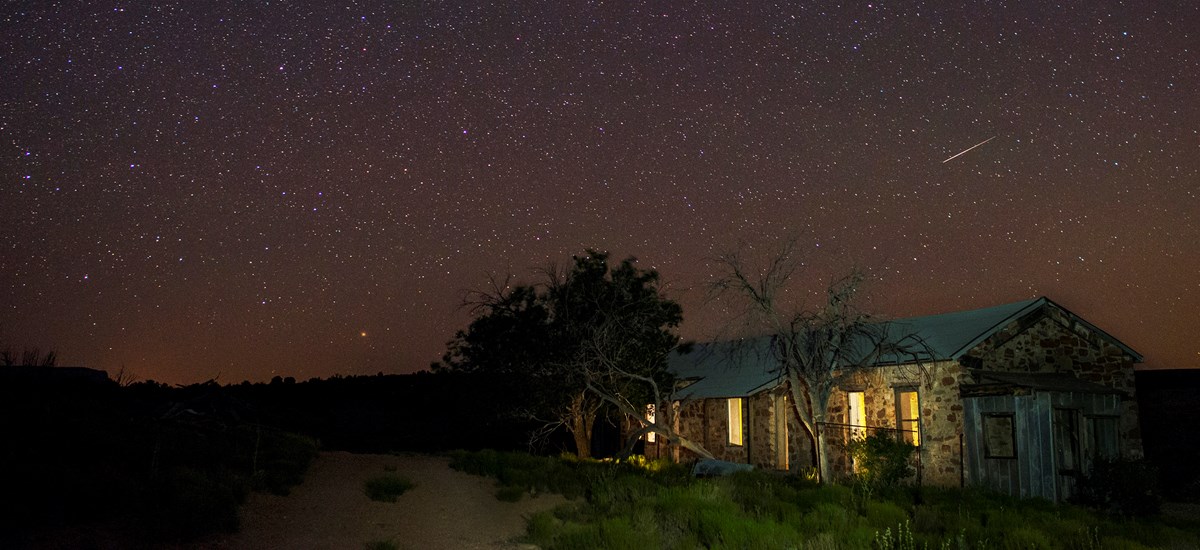 Last updated: May 3, 2018