Grand Gulch Mine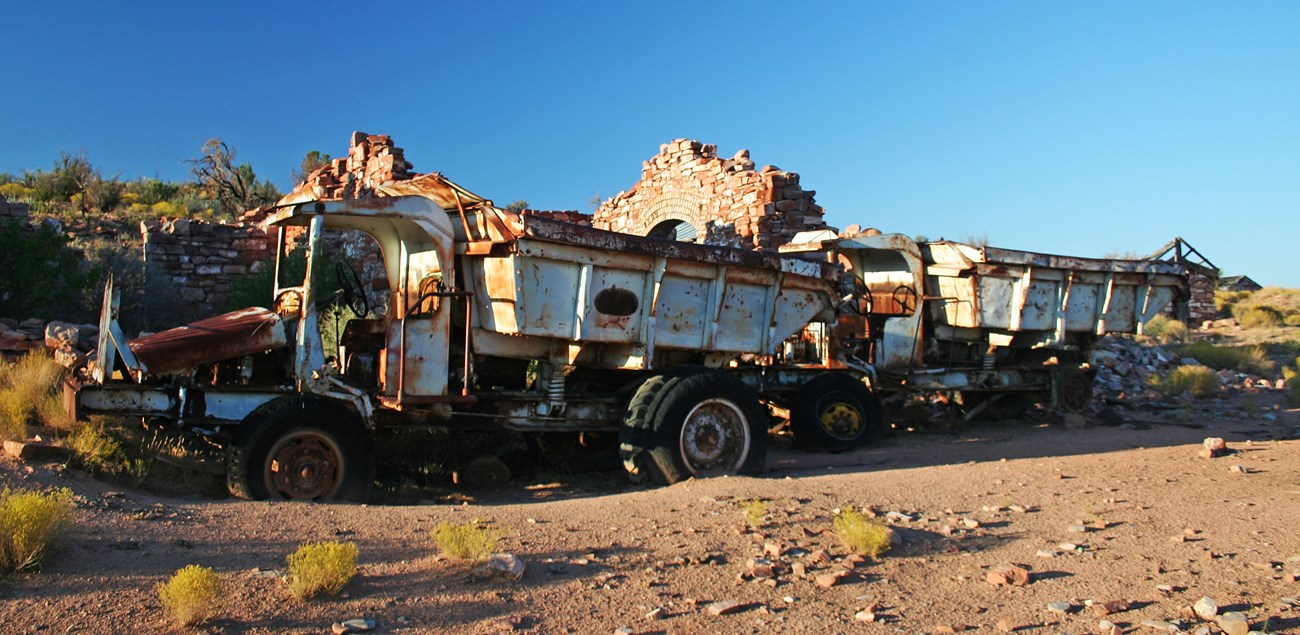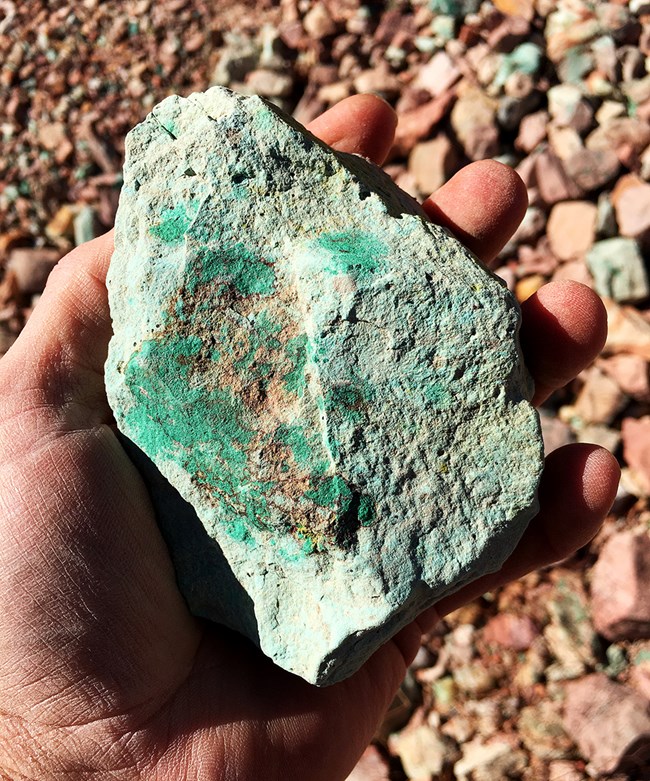 From St. George the drive time to the Grand Gulch Mine is about 3 hours one way. Most of the year the mine is accessible. The two exceptions are after a winter snow when the road can be impassible until dry, and from July - September when flash floods in upper Pigeon Canyon can wash the road out creating high cut banks. Be sure to bring a shovel.
Watch the new 12 minute film about the
history of the Grand Gulch Mine
.
Why was there so much copper here? This was unlike most mines. Read more about the
geology of the Grand Gulch Mine breccia pipe
.
Safety:
While almost all of Parashant has no cell phone service, rangers have reported 1-2 bars of Verizon cell phone and data service at the Grand Gulch mine airstrip information kiosk. There is a view south through a canyon gap toward Meadview, AZ, where the cell tower is located. Planes still land here so be aware of low flying aircraft. A vault toilet is planned for installation at the aistrip in 2021.
As you explore the Grand Gulch Mine,
avoid parking off the road.
There is a lot of rusty metal hidden in the grass which can slice open a tire.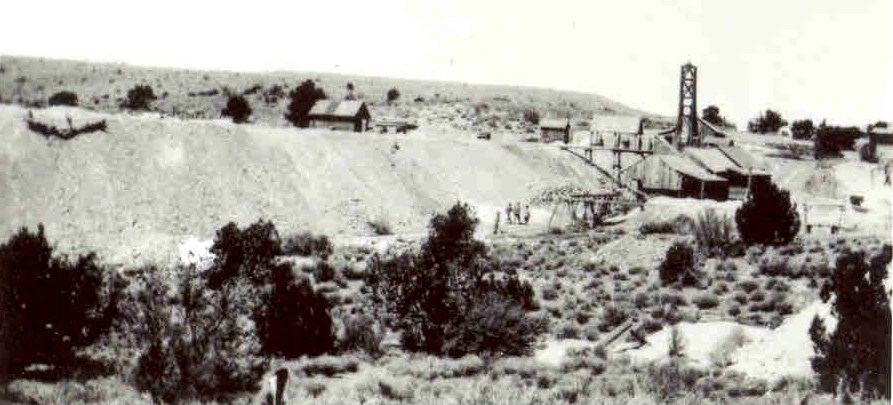 Vehicle Recommendations:
• High Clearance Trucks or SUVs (passenger cars, minivans, or RVs will not make it)
• Four Wheel Drive
• All-Terrain Tires
Directions
From Interstate 15, take Exit 2 east onto the Southern Parkway (Hwy 7) toward the airport. Take Exit 3 (River Road) and turn south. Set your vehicle trip odometer to 0 where the pavement ends at the state line.
BLM Road 1069
You have now crossed into Arizona and are on BLM Road 1069. The road is well maintained gravel. For the first 4 miles you will be on Arizona State Trust Land. At mile 4.4 you will pass the BLM Arizona Strip sign. You are now on BLM land. BLM1069 winds its way up to Quail Hill Pass. At mile 20.6 you will reach the BLM1004 junction in Wolf Hole Valley. Continue straight.
Mohave County Roads 5 and 103, BLM Road 1002
At the BLM1004 junction in Wolf Hole Valley, BLM1069 turns into CR5. Travel 18.5 miles south through the broad Main Street Valley to the turn onto CR103. Travel 25.2 miles on CR103 until you reach the right turn onto BLM1002. After a short distance BLM1002 drops into Upper Pigeon Canyon where high clearance and four wheel drive will be needed.
BLM1002 winds its way down 10.3 miles through the scenic canyon on a moderately rough road. Continue on BLM1002 past the BLM1012 junction (notice the large cattle watering tank here). It is another 4 miles to the
Grand Gulch Mine (map).
The main road continues to two large dump trucks (photo above) and several ruins. This is a good place to park. You are free to explore the site but remember to leave historic items for others to discover. Collecting is not allowed.
Extreme 4x4 Roads in the Grand Gulch Mine Area
BLM1012 heads south from BLM1002 past two other breccia pipe copper mines. It then climbs up to Snap Canyon. This road is only for high clearance short wheelbase 4x4s and UTVs.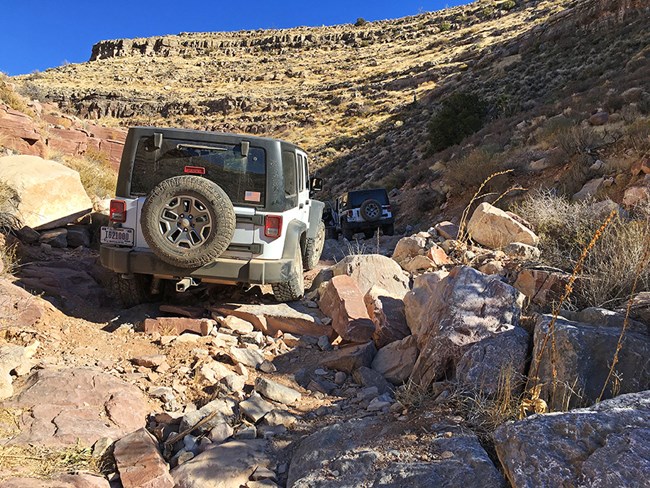 BLM1050 is the old ore road dugway from the mine down to the Pakoon Basin through Grand Gulch Canyon. After some repair work was done in 2020 after a washout, this road is once again passable for UTVs and properly equipped high-clearance short wheelbase 4x4s.
Pickup trucks and stock SUVs will not make it on this road.
This road is steep and crosses several sections of boulders as seen in the photo. Vehicle damage is possible and tow bills are very expensive from this location. Technical 4x4 experience is needed as well as a second person to spot you as you climb through the boulder sections.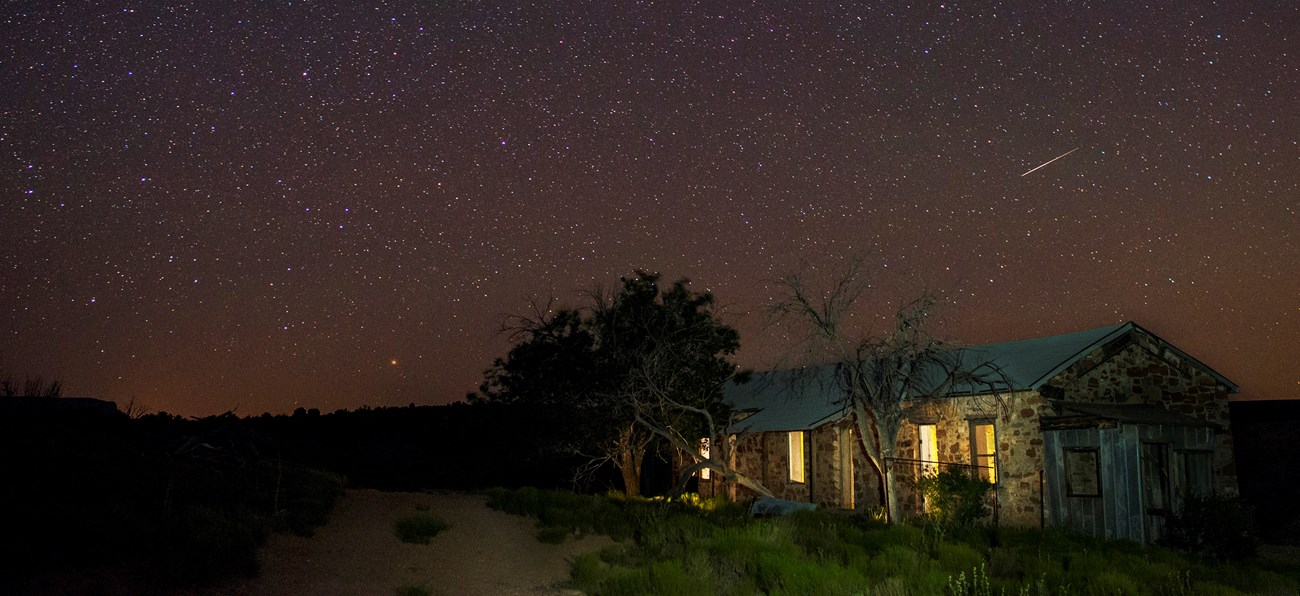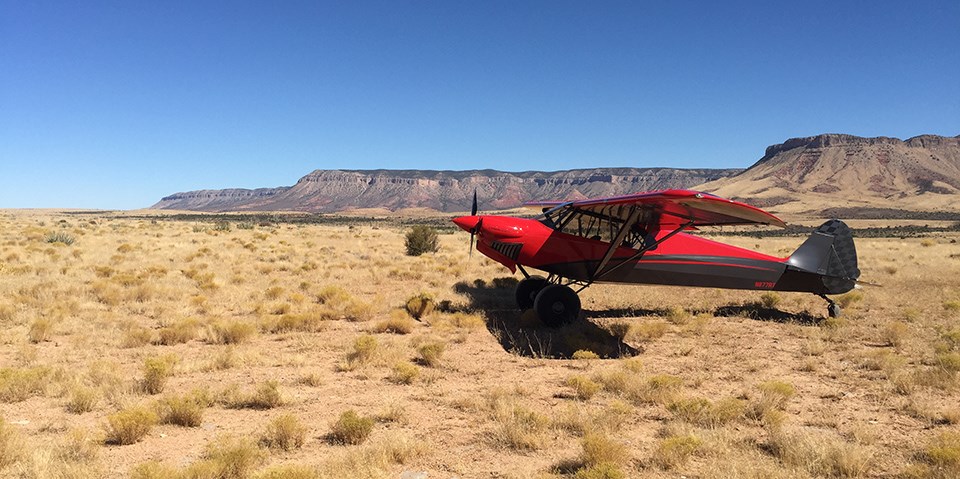 Last updated: December 16, 2020