Kelly Point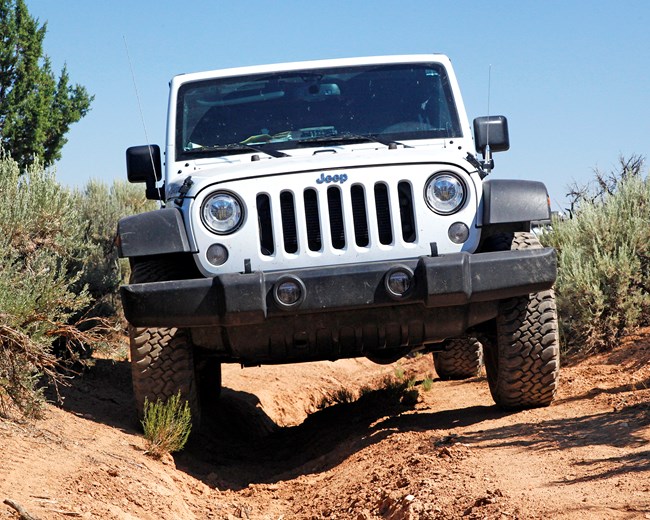 The Kelly Point road (NPS1203) leads to fantastic views but is only for those with the fortitude to withstand hours of bouncing around the cab of a very high clearance 4x4 or a UTV. NPS1203 starts by Mt. Dellenbaugh where Mohave County Road 103 ends at the BLM/NPS boundary. There are numerous flat sandy places to camp at the end of the road near the canyon rim, all with stunning views.
There are no camping permits, fees, or reservations needed so long as you don't descend the rim to camp. If you plan an overnight hike into the Grand Canyon from Kelly Point you need to contact the
Grand Canyon National Park Backcountry Office.
This is one of the roughest and slowest roads in the monument. The difficult conditions start right at the Waring Ranch where the road crosses a 100 yard long stretch of "Dragon's Teeth" bedrock. The watermelon boulder section starts a few miles past that. It is 26 miles one-way from the NPS boundary at Mt. Dellenbaugh to Kelly Point. See video link below. It is strongly recommended that only UTVs, Jeep Rubicons, Ford Broncos, or similar type vehicles, light dirt bikes, or heavily modified and lifted short wheelbase 4x4s take this route. Dirt bikers need to be prepared to go slow and navigate the maze of rocks at a slow speed for miles. Heavy bikes will cause rider exhaustion. Stock 4x4 pickups and SUVs will not make it due to inadequate clearance. There are multiple stretches of road across volcanic boulders the size of watermelons. Speeds will be between 5 and 15mph for much of the drive. Plan 4-5 hours to travel one way to Kelly Point in a Jeep. UTVs usually make it in 3-3.5 hours.
While almost all of the Parashant has no cell service, it was recently discovered that Verizon customers get service (data and voice calls) at the rim of Kelly Point, but if you walk away from the rim there is no signal. There is a Verizon tower in Peach Springs across from Kelly Point (you will see the lights of Peach Springs at night). This service is not guaranteed so
DO NOT
count on it for rescue.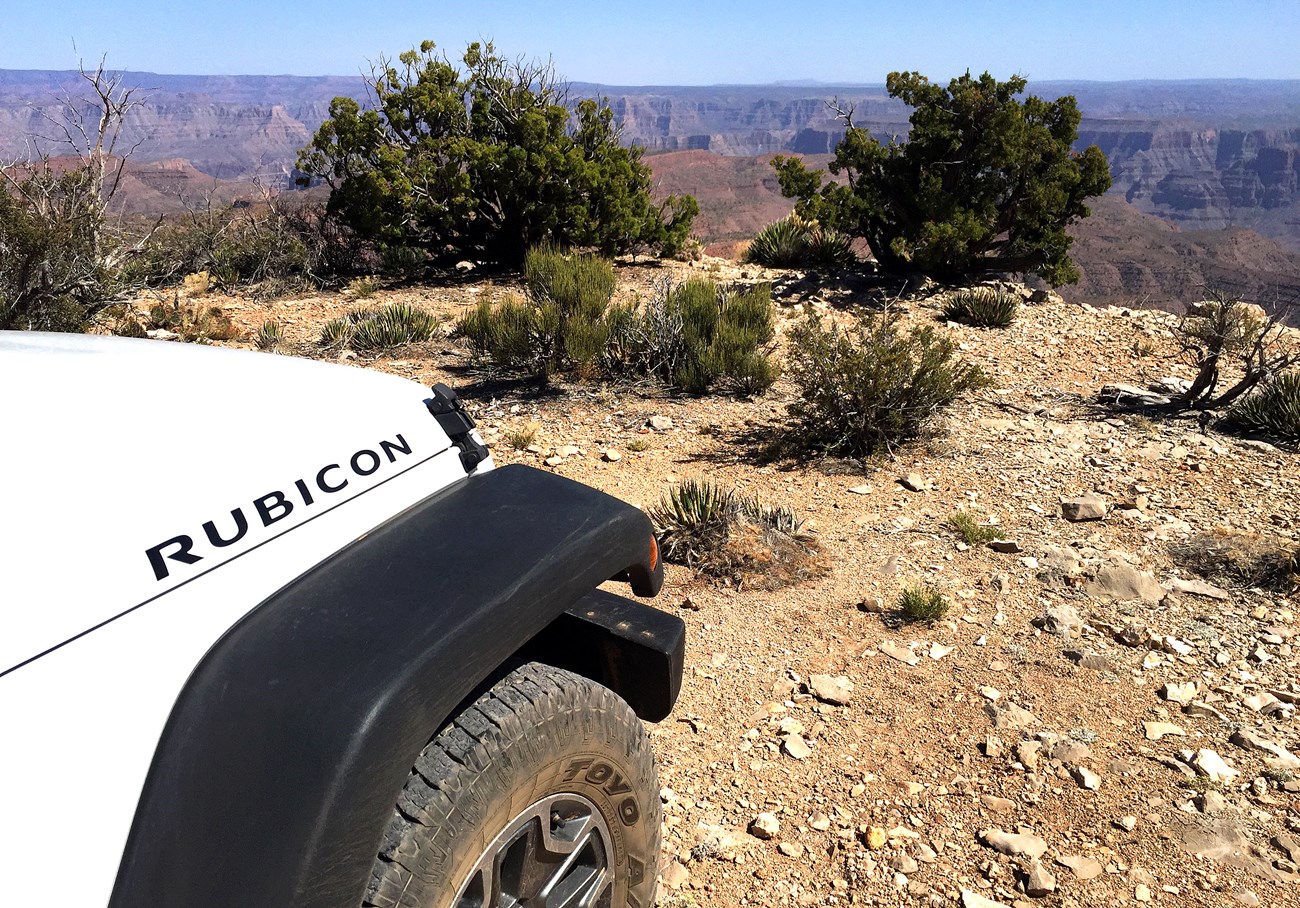 There is several miles of rocky sections like this. No audio other than the sound of tires on rocks and vehicle noises.

Duration:

1 minute, 22 seconds
There are several miles of road like this that require high clearance. Video has no audio other than the sounds of rocks under the tires.

Duration:

41 seconds
Last updated: April 21, 2023