Snap Point and Snap Canyon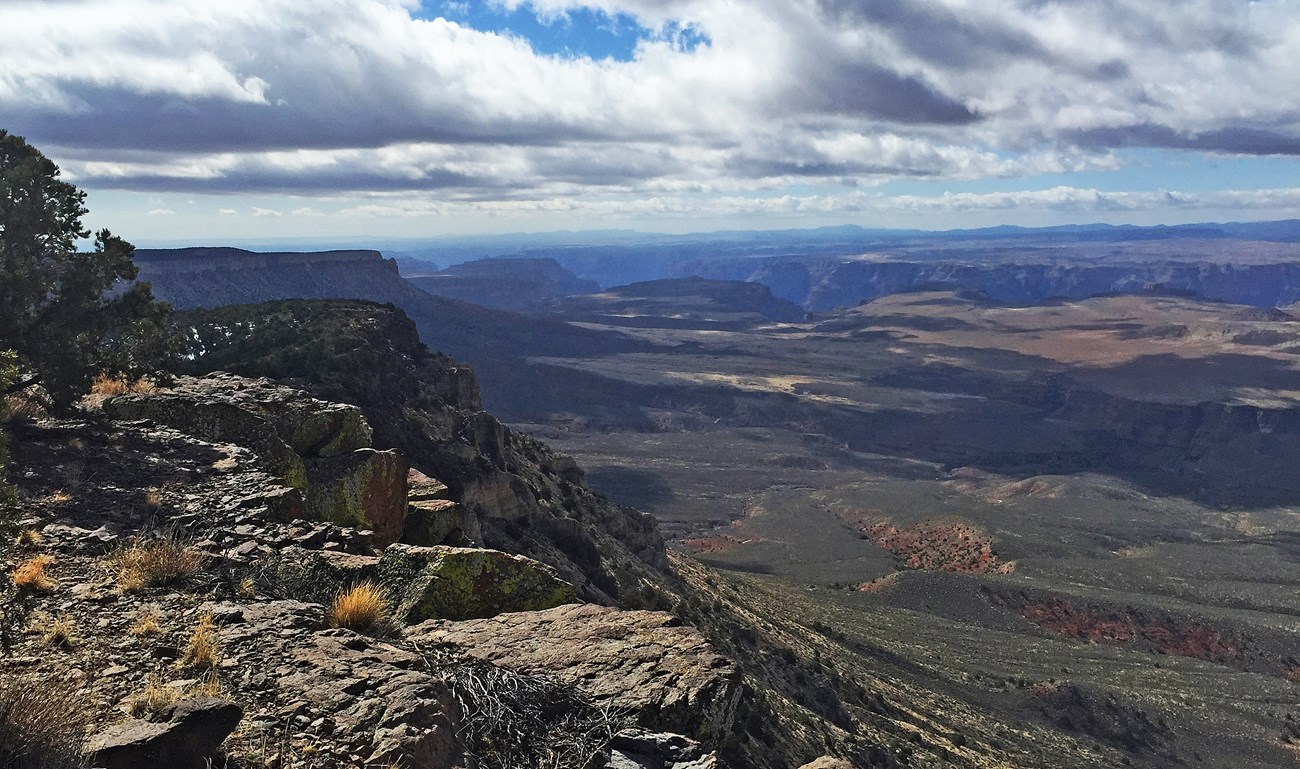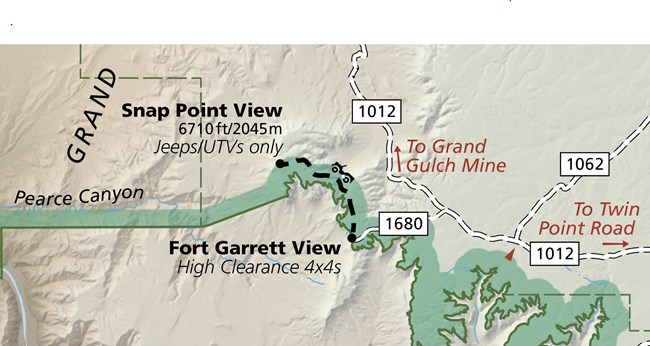 Snap Point is an awe inspiring viewpoint. It is the official western end of the Grand Canyon north rim. Snap Point provides a tremendous view east back up the Grand Canyon, down to Lake Mead, and north up the Pakoon Basin. On a clear day mountains over 100 miles to the west are visible.
Most high clearance 4x4s and pickups can reach the first view near Fort Garrett Point on the 1680 road. This road is deeply rutted and bushes have pushed into the roadway. Motorists will scrape the sides of vehicles against bushes. On the map at right past the Fort Garrett viewpoint the road is shown as black dashed. The last 2 miles are suitable for UTVs and Jeep Rubicon-type vehicles only. The 1680 road crosses multiple stretches of small boulder fields. The roads in this area are usually impassible in winter due to mud, snow, and ice.
Video pans across the Grand Canyon from east to south to west then north into the Pakoon Basin. Video has no audio other than wind noise.

Duration:

20 seconds
Last updated: August 9, 2018