Maps
National Park Service Parashant Map
The map is showing the 'Park Tiles' view by default. Please click that text at the top left corner of the map and select 'Brochure Map' to see primary roads, trails, and points of interest.
The Park Tiles view is currently under development and new information will be added this year. You can also
download
the NPS Parashant Brochure Map. If you want to view the BLM Arizona Strip Visitor Map that shows open roads, scroll down past the NPS map for the link to the BLM Arizona Strip Visitor Map or the NPS Brochure Map that shows all roads and points of interest.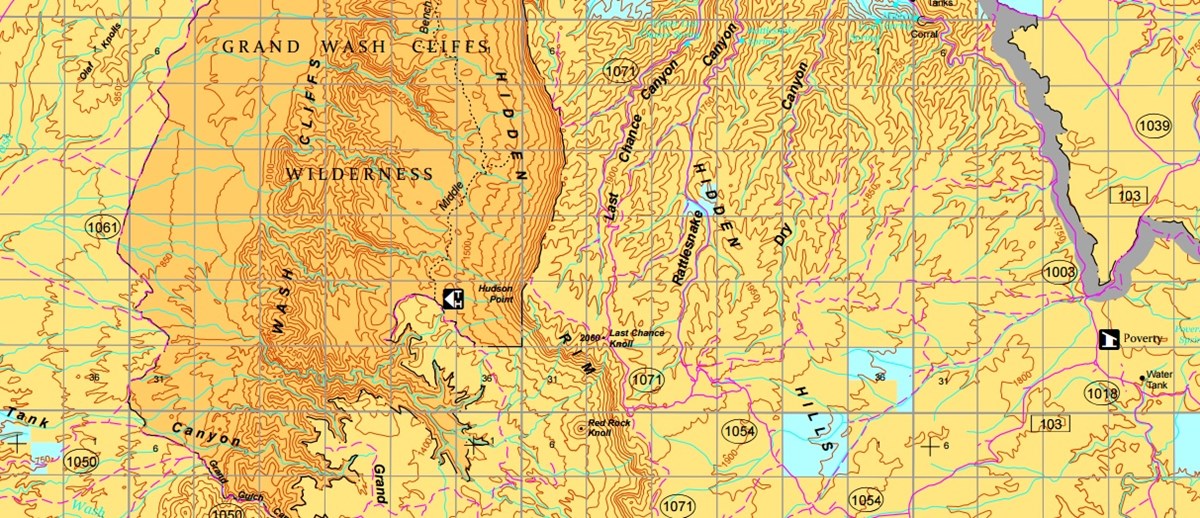 2016 BLM Arizona Strip Visitor Map (including Parashant) including the western half of the Arizona Strip
This Parashant map was produced by the Bureau of Land Management. Zoom in for much more detail than the National Park Service monument brochure map at the top of the page. Please note that this BLM map shows Lake Mead at full pool. The lake is currently at about 35% capacity. Grand Wash Bay near Tassi has been dry for the last 10 years and will not refill in the foreseeable future based on Bureau of Reclamation projections. The NPS map shows the current extent of Lake Mead.
Eastern Half of the BLM Arizona Strip Visitor Map
This map includes the North Rim of the Grand Canyon, Vermillion Cliffs, and a portion of the Kaibab National Forest.
These BLM maps are available through apps for phones and tablets that include real time tracking to show you where you are on the map, including GPS coordinates. The topos are also available for purchase on rugged weather-proof plastic from the Public Lands Information Center in Saint George, UT (435)688-3200, as well as at the Pipe Spring National Monument visitor center.


Last updated: March 9, 2022