Directions & Transportation

Plane
Charleston WV, approximately 70 miles northwest of the park, is the closest major airport. Some flights are also available nearby at Beckley WV.

Car
Highway access is from Route 19, between Beckley and Hico, and from I-64, between Mossy and Sandstone.
GPS Coordinates
Sandstone Visitor Center: 37.78320 N, 80.89778 W
Canyon Rim Visitor Center: 38.07003 N, 81.07583 W
Grandview Visitor Center: 37.83017 N, 81.06312 W
Thurmond Depot: 37.95712 N, 81.07879 W
Sandstone Falls: 37.71797 N, 80.89297 W
Nuttallburg: 38.05019 N, 81.03976 W


Public Transportation:

Amtrak service is available to three locations in the park, three days a week. The Cardinal, traveling between Chicago and New York, NY, makes scheduled stops at Hinton and Prince, with Thurmond as a flag stop for passengers with reservations.

Greyhound has a bus terminal in Beckley.

Taxi services are based in Oak Hill and Beckley.


Driving Directions: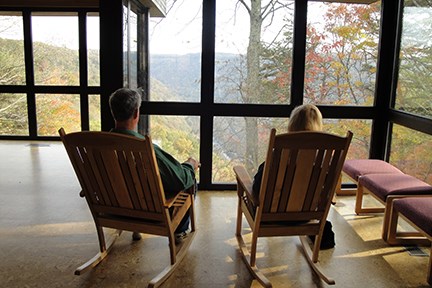 Canyon Rim Visitor Center
Canyon Rim Visitor Center is located on U.S. Route 19, just north of Fayetteville, WV. U.S. Route 19 is easily reached from Interstates I-64 and I-79, as well as U.S. Route 60.
Sandstone Visitor Center
Sandstone Visitor Center is located just north of the I-64 and State Route 20 interchange (Exit 139).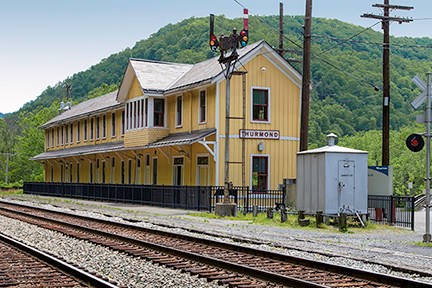 Thurmond Depot
The Thurmond Depot Visitor Center is located seven miles down State Route 25. Take the Glen Jean exit off U.S. Route 19 north of Beckley, and follow the signs to Thurmond.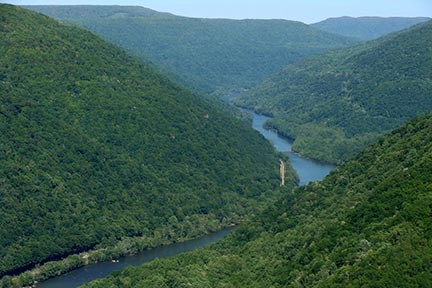 Grandview
To reach Grandview from Beckley follow I-64 East five miles to Exit 129 B. From Lewisburg follow I-64 West forty miles to Exit 129. From either exit, turn right and follow Route 9 North six miles to Grandview.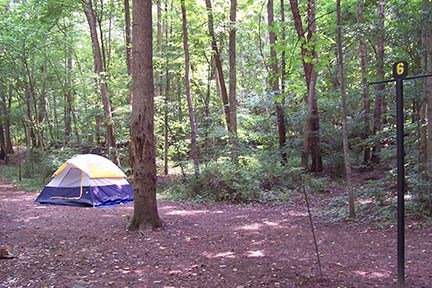 Campgrounds
For directions to campgrounds in the park, visit the camping page.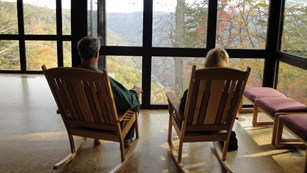 Canyon Rim Visitor Center
Canyon Rim Visitor Center sits on the edge of the gorge by the New River Gorge Bridge.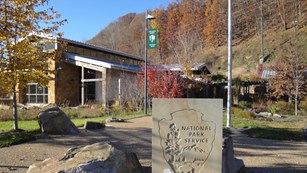 Sandstone Visitor Center
Visit our green design visitor center in the south end of the park.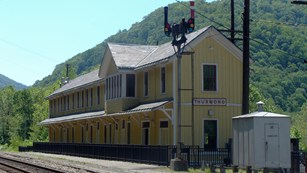 Thurmond Depot
The seasonal visitor center at Thurmond is located in an old railroad depot.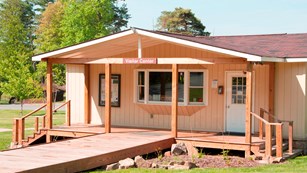 Grandview Visitor Center
The Grandview Visitor Center overlooks the deepest part of the gorge.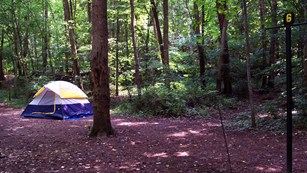 Camping
With this much to explore, you'll want to stay overnight. Find out more about camping in the park on our campgrounds page.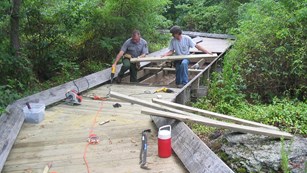 Road and Trail Closures
Check for any road and trail closures that might affect your visit.


Last updated: November 21, 2019