Directions & Transportation

Car
Highway access is from Route 19, between Beckley and Hico, and from I-64, between Mossy and Sandstone.
CAUTION
Third party mobile applications like Apple Maps and Google Maps may direct you to areas of the park that are rough in terrain and inaccessible and NOT a visitor center. Please use the Visitor Center coordinates or addresses that are found below.
Plane
Charleston WV, approximately 70 miles northwest of the park, is the closest major airport. Some flights are also available nearby at Beckley WV.
GPS Coordinates and Physical Addresses
GPS: 37.78320 N, 80.89778 W
Address: 330 Meadow Creek Rd. Meadow Bridge, WV 25976
GPS: 38.07003 N, 81.07583 W
Address: 162 Visitor Center Rd. Lansing, WV 25862
GPS: 37.83017 N, 81.06312 W
Address: 4700 Grandview Rd, Beaver, WV 25813
GPS: 37.95712 N, 81.07879 W
Address: 254 River Crest Road Thurmond, WV 25936
GPS: 37.71797 N, 80.89297 W
GPS: 38.05019 N, 81.03976 W
Park Headquarters in Glen Jean
GPS: 37.92775 N, 81.15587 W
Address: 104 Co Rte 25/9, Glen Jean, WV 25846
Public Transportation
Amtrak service is available to three locations in the park, three days a week. The Cardinal, traveling between Chicago and New York, NY, makes scheduled stops at Hinton and Prince, with Thurmond as a flag stop for passengers with reservations.

Greyhound has a bus terminal in Beckley.

Taxi services are based in Oak Hill and Beckley.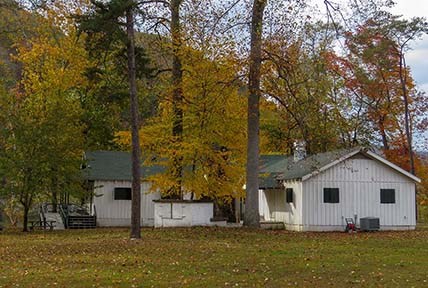 Camp Brookside Environmental Education Center
Camp Brookside Environmental Education Center is located at 309 North Mullens Road, Hinton, WV. Get off I-64 at the Hinton/Sandstone Exit (exit 139) and head south towards Hinton on Route 20 South. Follow Route 20 south for 5 miles. When you come to the small town of Brooks, turn right on North Mullens Road. Make a quick left just after crossing the railroad tracks and follow the dirt road to Camp Brookside.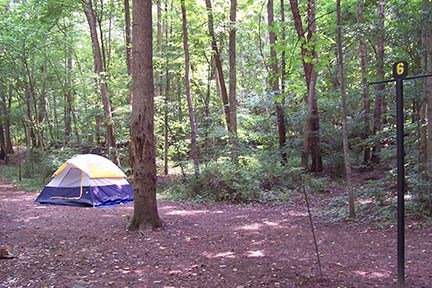 Campgrounds
There are multiple campgrounds throughout New River Gorge National Park and Preserve. Please visit our camping page for directions to a specific campground.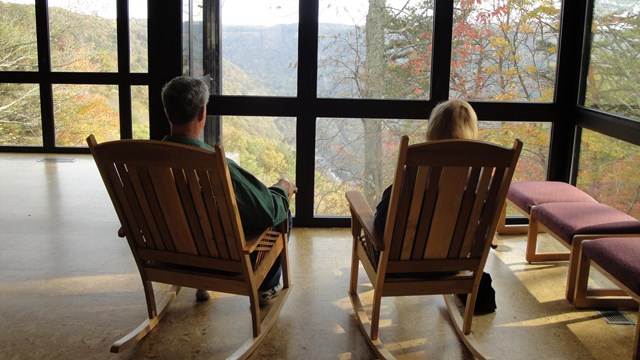 Canyon Rim Visitor Center
Canyon Rim Visitor Center sits on the edge of the gorge by the New River Gorge Bridge.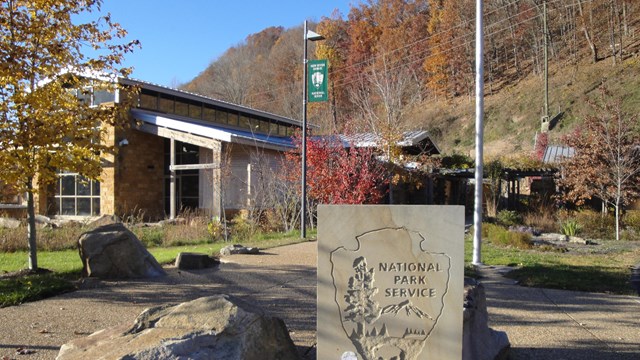 Sandstone Visitor Center
Visit our green design visitor center in the south end of the park.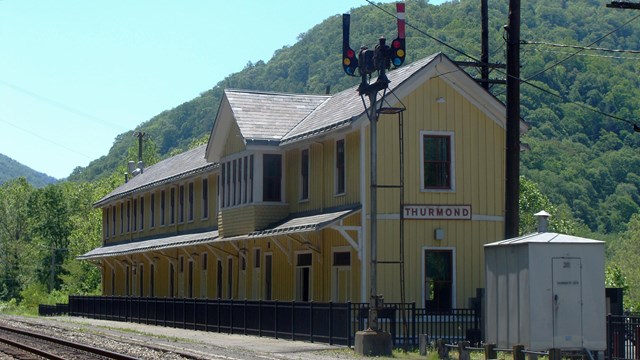 Thurmond Depot
The seasonal visitor center at Thurmond is located in an old railroad depot.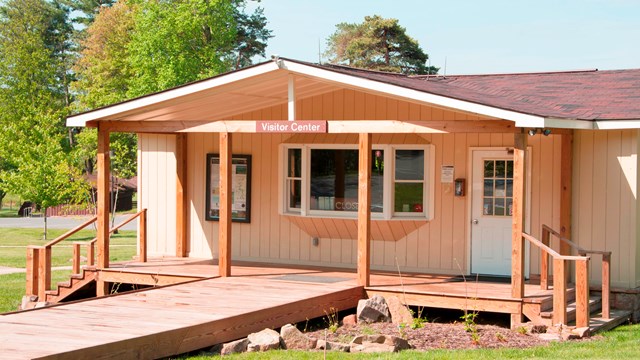 Grandview Visitor Center
The Grandview Visitor Center overlooks the deepest part of the gorge.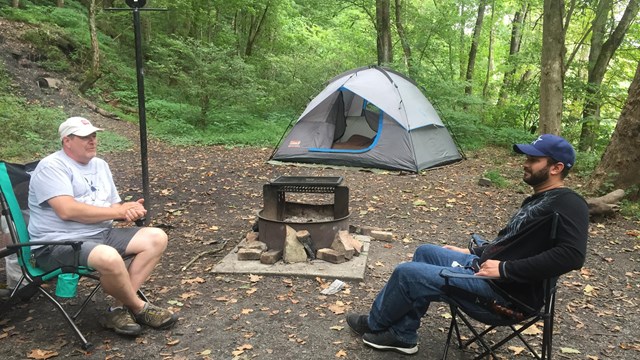 Camping
With this much to explore, you'll want to stay overnight. Find out more about camping in the park on our camping page.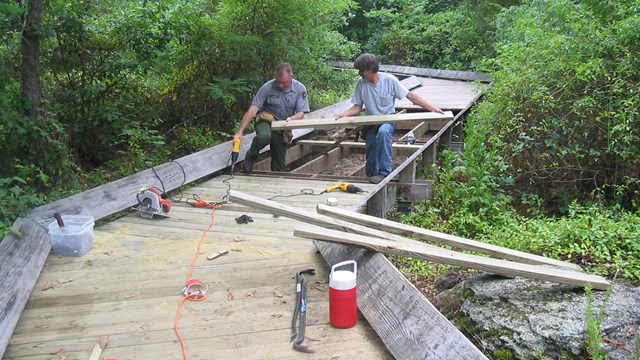 Road and Trail Closures
Check for any road and trail closures that might affect your visit.


Last updated: August 10, 2022