Camping

New River Gorge National Park and Preserve provides opportunities for primitive camping only. Camping areas are located along the river. These primitive camping areas have no drinking water or hookups, and limited restroom facilities.
All sites are managed on a first-come, first-served basis and reservations are not accepted.
There are NO FEES for camping.

Stays are limited to 14 days in the same area. Developed campgrounds are available at state parks and private campgrounds throughout the surrounding area.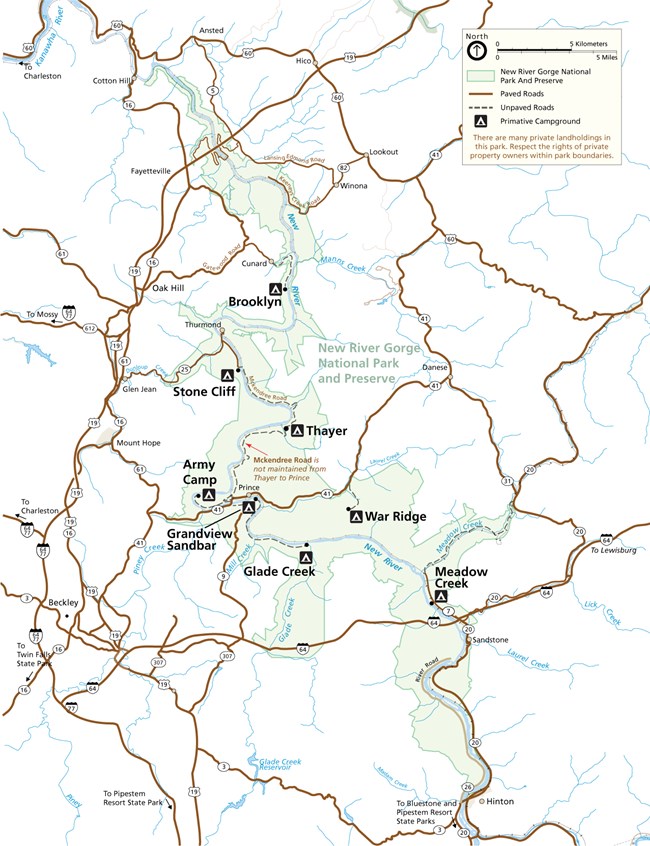 There are several primitive camping areas within the park, as well as one at Gauley River National Recreation Area. All are located on maintained gravel roads, but are often located some distance from service stations, markets, and telephones. All of the camping areas (except War Ridge) provide easy access to the river for fishing and boating. Swimming is not recommended as the New River has powerful currents, rocky banks and shoals, and sudden dropoffs. Always treat the New River with respect and wear a life jacket!
The camping areas are: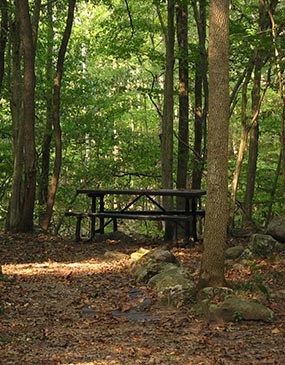 Regulations
At all campgrounds except for group sites, camping is permitted on a first-come, first-served basis as follows:
All sites are managed on a first-come, first-served basis and reservations are not accepted.

Two vehicles permitted per site.
Quiet hours are from 10:00 PM to 6:00 AM.
Two camping units (tent or RV) with a maximum of 8 people per site.
Camp only in designated campsites.
Limit of 14 days within a 28-day period within any park campground or camping area.
Public intoxication, disorderly conduct, and possession of alcohol by minors is prohibited.
Possession of firearms is permitted in concordance with WV state law. Hunting is prohibited in campgrounds.
Pets must be kept on a leash.
You are in a national park area, help protect it: littering is prohibited.
Use existing fire rings.
Burn only dead wood found on the ground.
Do not drive nails into trees, or hang lanterns against trees.
Please use the provided toilet facilities.
Broken glass is a hazard to all -- use plastic and aluminum containers when possible.
Respect other river users.
Group Camping
The park has two camping areas available for group camping. Burnwood Group Campsite is located off U. S. Route 19 across from Canyon Rim Visitor Center. The Meadow Creek Campground is located near Sandstone Visitor Center off I-64.

These sites require a Special Use Permit. For a permit for the group campsites, contact the permits office at 304-465-6517. Permits require a minimum of 10 business days after the application has been received. Please note that RVs are not permitted at the Meadow Creek Group Campground.
Backcountry Camping
Areas suitable for camping are located adjacent to trails such as Glade Creek, Brooklyn-Southside Junction, and Stone Cliff trails. Other sites are along the river, accessible by boat. Camping is prohibited within 100 feet of developed trails.

Discuss your plans with a ranger before an overnight boating or backpacking trip. Camp above the high water line if possible. Use existing sites and fire rings where provided. Dispose of human waste and dishwater properly. Carry trash out.

Reservations or permits are not required for backcountry camping
Camping is prohibited at Grandview, Brookside Island, day-use areas, and within Bluestone National Scenic River
Camping is prohibited within 100 feet of state roads, parking lots, trailheads, boat launch areas, visitor centers, park structures, top or bottom of cliffs, and historic areas.
Dead, down wood may be used for campfires. Hand tools only may be used on firewood.
Trespassing is prohibited on CSX railroad tracks and roads.
Within a distance of one-quarter of a mile from a restroom or pit toilet facility, human body waste must be appropriately disposed of in such facilities. In non-developed areas more than a quarter of a mile from restroom facilities, human body waste must either be containerized and carried out or it must be buried at a depth of 6 inches in organic soil and at a location not frequented by the public. Human waste may not be buried within 200 feet or in sight of any trail, road, parking lot, developed area, campsite, cliff or rock formation, climbing route or climbing area, water source or the high water mark of any stream, whether intermittent or not.
More Information
For general camping information, call the main park number at 304-465-0508 (weekdays only).
To request an application for group camping, call 304-465-6517 (weekdays only).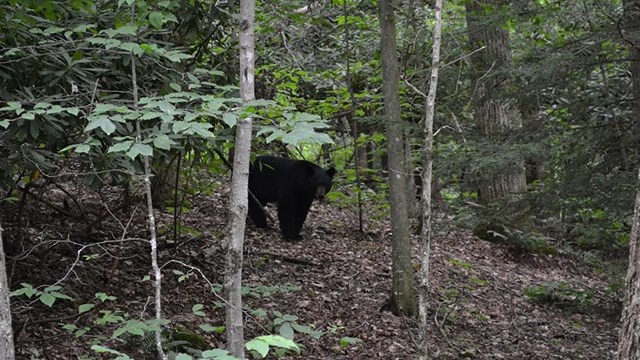 Camping and Wildlife
Learn how to camp safely in bear habitat.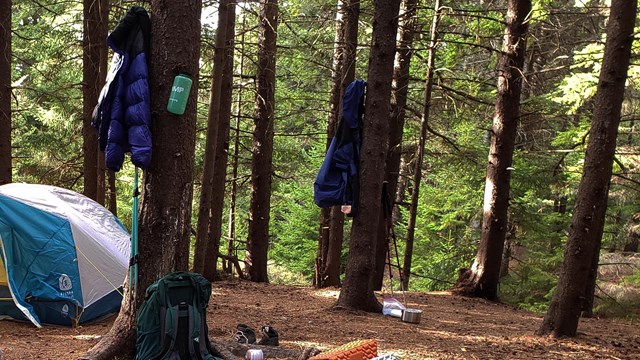 Backpacking
Check here for information and regulations concerning backpacking in the park.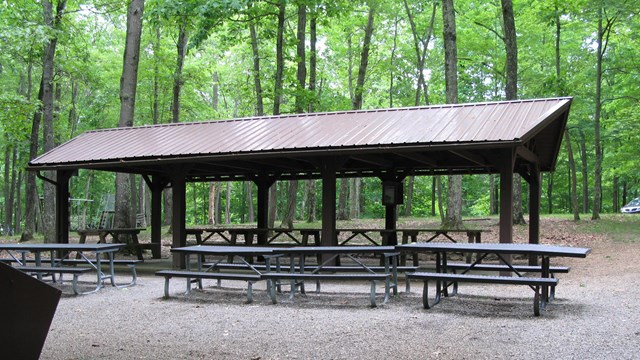 Permits and Reservations
Information about reserving shelters and group campgrounds and about permits and commercial use authorizations for activities and events


Last updated: March 24, 2023