Plan Your Visit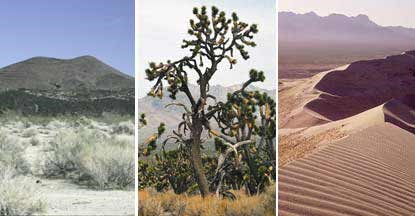 Mojave National Preserve is vast. At 1.6 million acres, it is the third largest unit of the National Park System in the contiguous United States. While you won't be able to experience it all in a single visit, taking the time to plan ahead will ensure a safe and rewarding adventure.

Check out our maps page to find out which of our roads you'll be traveling on, then check out our places to go page to learn what attractions you can find on those roads.
And remember: you can always come back...
Using GPS Navigation
GPS Navigation in remote locations like Mojave National Preserve is often unreliable. GPS maps aren't always up to date and sometimes lead travelers onto primitive or 4 -wheel drive roads for which they are unprepared. Travelers should always carry up-to-date road maps to check the accuracy of GPS directions. Use common sense before heading down a primitive dirt road in the desert.
Do not depend only on your vehicle or other GPS navigation system.
Use Google Earth to Explore Mojave National Preserve
Explore Mojave National Preserve with Google Earth files to see roads and places.
First make sure you have the free software Google Earth installed on your computer. Then, simply click on Roads or Places. Road conditions vary, so you may wish to check with a ranger for current road information. Call (760) 252-6108 or (760) 252-6101.

Last updated: December 21, 2020