Places To Go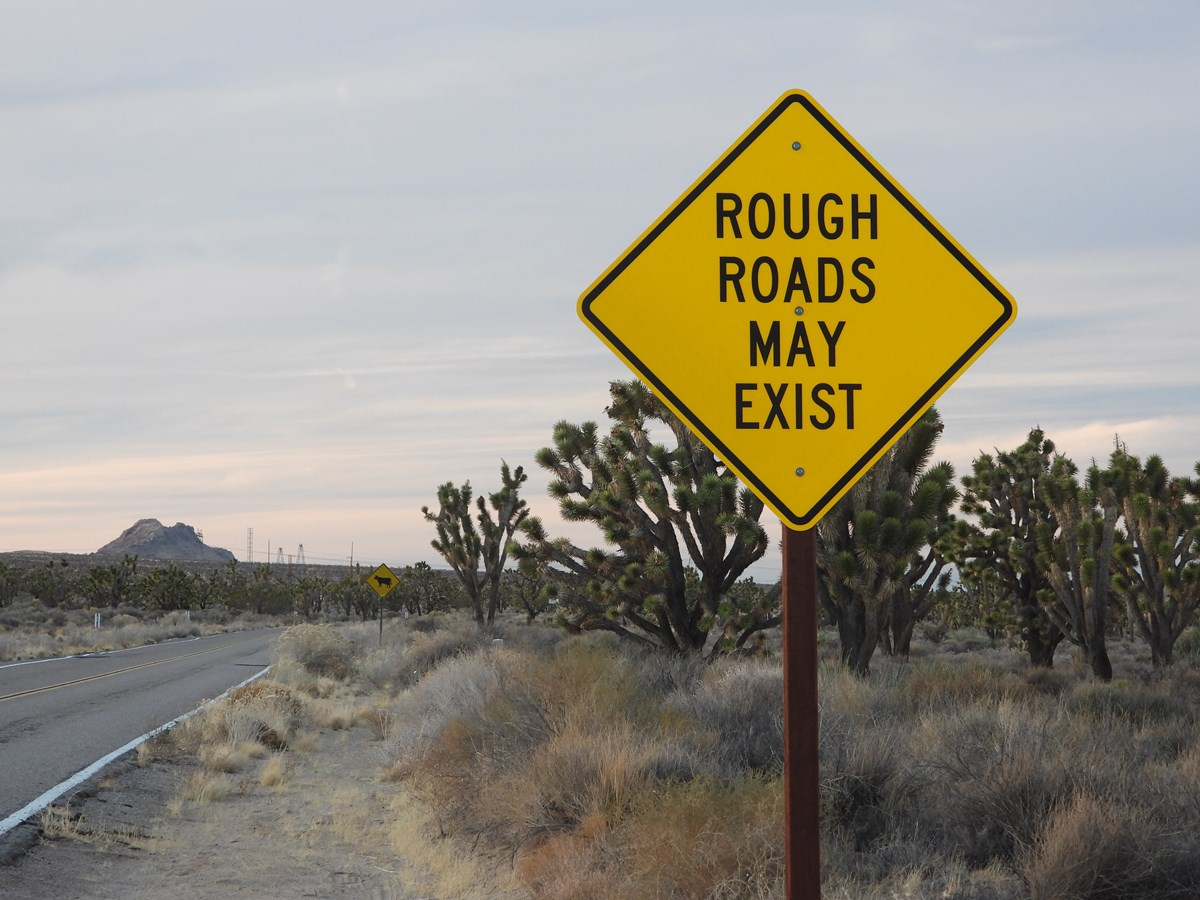 Mojave National Preserve has miles of adventures to explore. Not every road within the Preserve is suitable for standard passenger cars. The majority of our off-pavement roads require high clearance and 4WD. This section is an introduction to sights along the primary roads in the Preserve. It is strongly recommended to check current road conditions prior to beginning your adventure at Mojave National Preserve.

1.6 Million Acres to Choose From...
Mojave is a massive preserve. With so much room to roam, you'll want to plan ahead so you know you'll have enough gas, water, and food to survive on your own. Attractions are far apart and may require a 4WD vehicle. Come prepared for rugged desert adventure. 
Cima Road is an 18 mile paved road that connects Interstate 15 to Cima, California. Cima Road passes through a forest of Joshua trees (Yucca brevifolia jaegeriana). Sadly, many of Joshua Trees seen on this road burned in the August 2020 Dome Fire.
Essex Road is a paved road and is the gateway from Interstate 40 to Hole-in-the-Wall and to the Providence Mountains State Recreation Area (home of Mitchell Caverns). To reach Hole-in-the-Wall simply travel 10 miles north on Essex Road, make a right, and then travel and additional 10 more miles on Black Canyon Road.
Tour reservations for the Mitchell Caverns, will be taken by phone only on Mondays between 8 a.m. and 5 p.m by phone (760) 928-2586  

You must speak with a staff member to make a reservation at (760) 928-2586. Phone messages and emails will not be accepted.
For school and group tours, please call during reservation hours for more information.
Tour Details: The tour involves a 1.5 mile strenuous roundtrip hike to/from Mitchell Caverns and an hour guided tour of the cave.
Costs:

Individuals: $10 per adult   I  $5 per child (16 and below)   I   $9 per senior 
Payment options: Credit card or cash. Note: Because of the remoteness of the park, CARD IS PREFERRED.
Available Tours:

October-May: 11 a.m. and 2 p.m. Fridays through Sundays (and Holiday Mondays).
June & September: 10 a.m. Fridays through Sundays (and Holiday Mondays).
Park is closed July & August, as well as Christmas Day and New Year's Day.
Arrival Instructions:

Make sure to arrive early. Give yourself plenty of time to journey to the park as road conditions are primitive and subject to delays.
Reservation holders should arrive and pay for their tours at 30 minutes before they are scheduled to depart. 
Kelbaker Road is a 56 mile road and is one of the primary paved roads in Mojave National Preserve. This road connects Interstate 15 in Baker to Interstate 40. Beyond the Preserve, Kelbaker Road continues further south connecting to Route 66, Amboy, and eventually Joshua Tree National Park and Twentynine Palms.

Visitors from the south: Amboy is the last gas station before reaching Mojave National Preserve. Gas can be found with a detour from Amboy either in Ludlow (28 miles) or Fenner (47 miles). Both locations are on Interstate 40.
 
Ivanpah Road is a 27 mile road that connects Nipton Road to Lanfair Road.

Lanfair Road is a 19 mile that connects to Ivanpah Road and ends on Route 66 in Goffs, California. Together these two roads are 46 miles.

Ivanpah and Lanfair Roads are paved at the north and south ends. The middle 15 miles are rough, rocky dirt roads, that are not suitable for 2WD. Check road conditions before attempting to cross in a standard passenger vehicle.

Nipton Road is a paved road leading from I-15 to the desert town of Nipton (which is currently for closed and for sale).
You have reached the end of the alphabet if you are on Zzyzx Road! This is 4-mile road and is located 6 miles west of Baker off Interstate 15. Zzyzx Road is suitable for all vehicles. This road ends at the California State University Desert Research Center, which is private property.
 
All buildings at Zzyzx are on private property that is home to the California State University Desert Studies Center. This is an operating educational campus and is closed to the public. Zzyzx is not a ghost town.

Activities and facilities open to Mojave National Preserve visitors:
Birding and wildlife viewing
Hiking around Lake Tuendae
Picnicking
Black Canyon Road goes from Essex Road to Cedar Canyon Road. This road is only paved between Essex Road and Hole-in-the-Wall Campground. Beyond the campground this road is passable to 2WD, but we encourage 2WD visitors to use the paved roads whenever possible.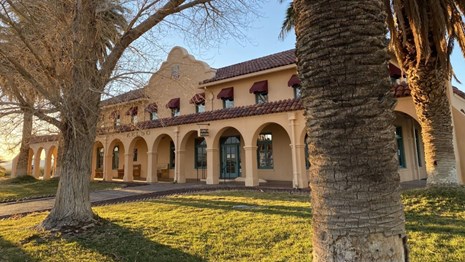 Visitor Centers
There are two visitor centers in the preserve. See what's open and operating hours before you head down the long lonely road.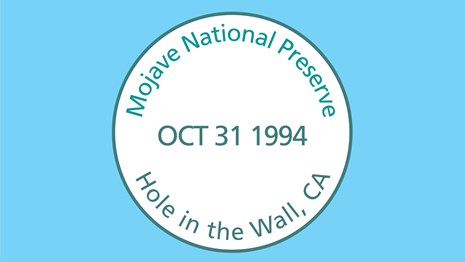 Passport to Your National Parks
Stop by one of our visitor centers, or download an editable stamp PDF sheet


Last updated: December 23, 2022