Camping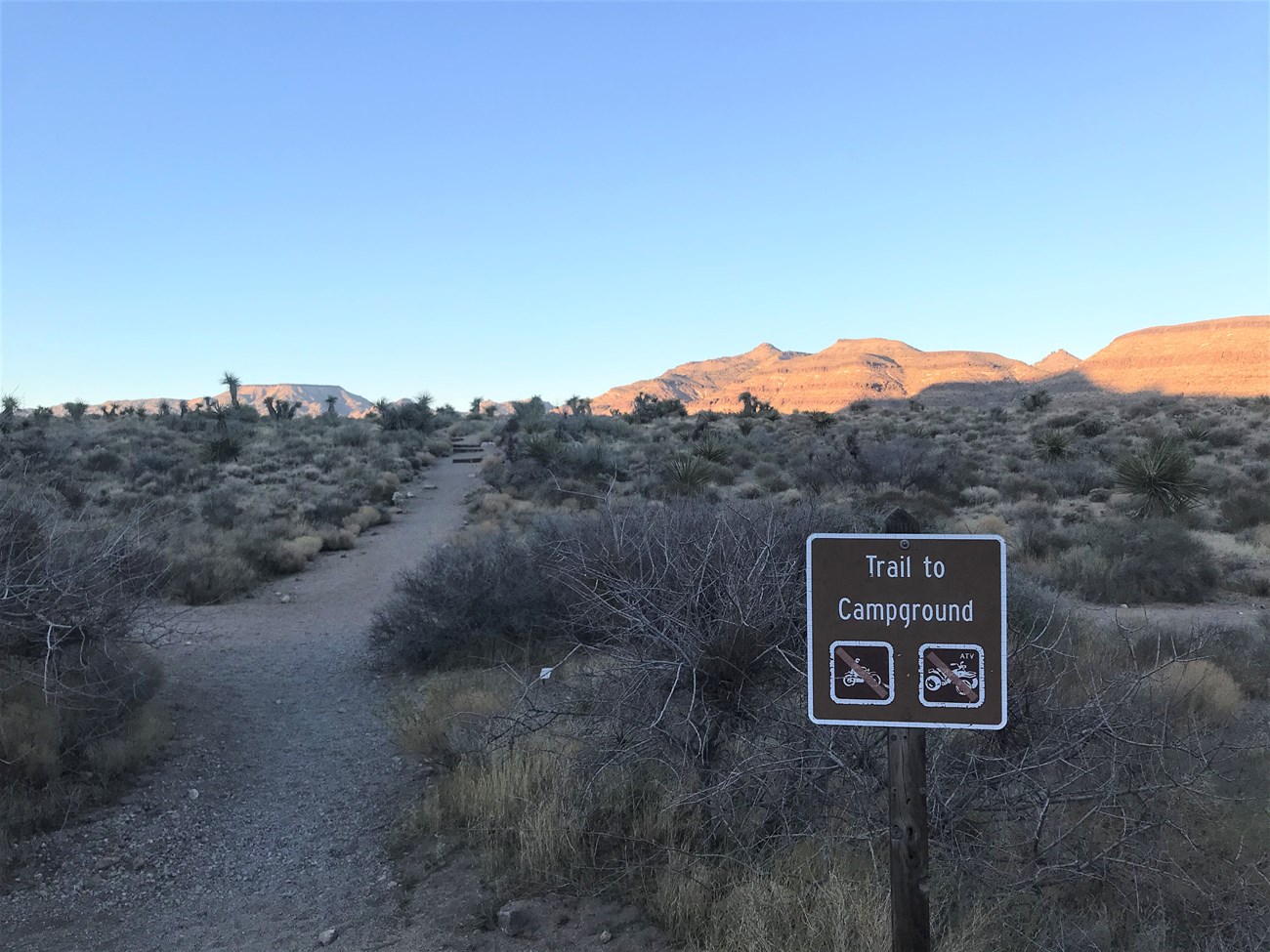 Camping in Mojave National Preserve is an enjoyable and rewarding pastime for visitors of all ages, backgrounds, and experience levels. Developed campgrounds are ideal for families and groups, while roadside camping areas and nearly 700,000 acres of wilderness offer more primitive camping opportunities.
Developed Camping
Three developed campgrounds, Mid Hills, Hole-in-the-Wall, and Black Canyon are available year-round. Equipped with vault toilets, trash receptacles, fire rings and picnic tables, each site at Mid Hills and Hole-in-the-Wall can accomdate 1 to 8 people.

Groups larger than 14 people will need to make reservations for the group campground at Black Canyon, across the road from Hole-in-the-Wall. All developed campgrounds are first-come, first-served, but the two sites at the Black Canyon Equestrian and Group Campground must be reserved in advance by calling the preserve.
Horses and riders are welcome in Mojave National Preserve! Horses and/or other pack animals (llamas and mules) are permitted on all trails, backcountry roads, and open country (including wilderness areas) within the preserve.
Developed camping facilities are available at the Black Canyon Equestrian & Group Campground. Backcountry users should familiarize themselves with guidelines and regulations for backcountry travel and camping, as well as the following:
Free-trailing or loose-herding is prohibited throughout the preserve
Ranging/grazing is prohibited; Livestock must be fed certified weed-free hay or pelleted food before arrival and during their stay in the preserve.
All manure should be raked out and spread over a large area.
Horse camps should be at least 200 yards from a water source.
Up to 7 animals are allowed per group; othwerwise, a Special Use Permit is required.
Horse rentals are unavailable in the preserve. So, bring your own horse (B.Y.O.H.). 
Backpackers will enjoy sweeping views, solitude, nearly 700,000 acres of designated wilderness, and a truly dark nighttime canopy of countless stars. There is rarely naturally occuring water in the preserve, so prepare to carry all your own water or create an itinerary that stops by either park sources at Hole-in-the-Wall or Kelso Depot.
Last updated: March 22, 2022