News Release
Mammoth Cave National Park Closed on Saturday, March 4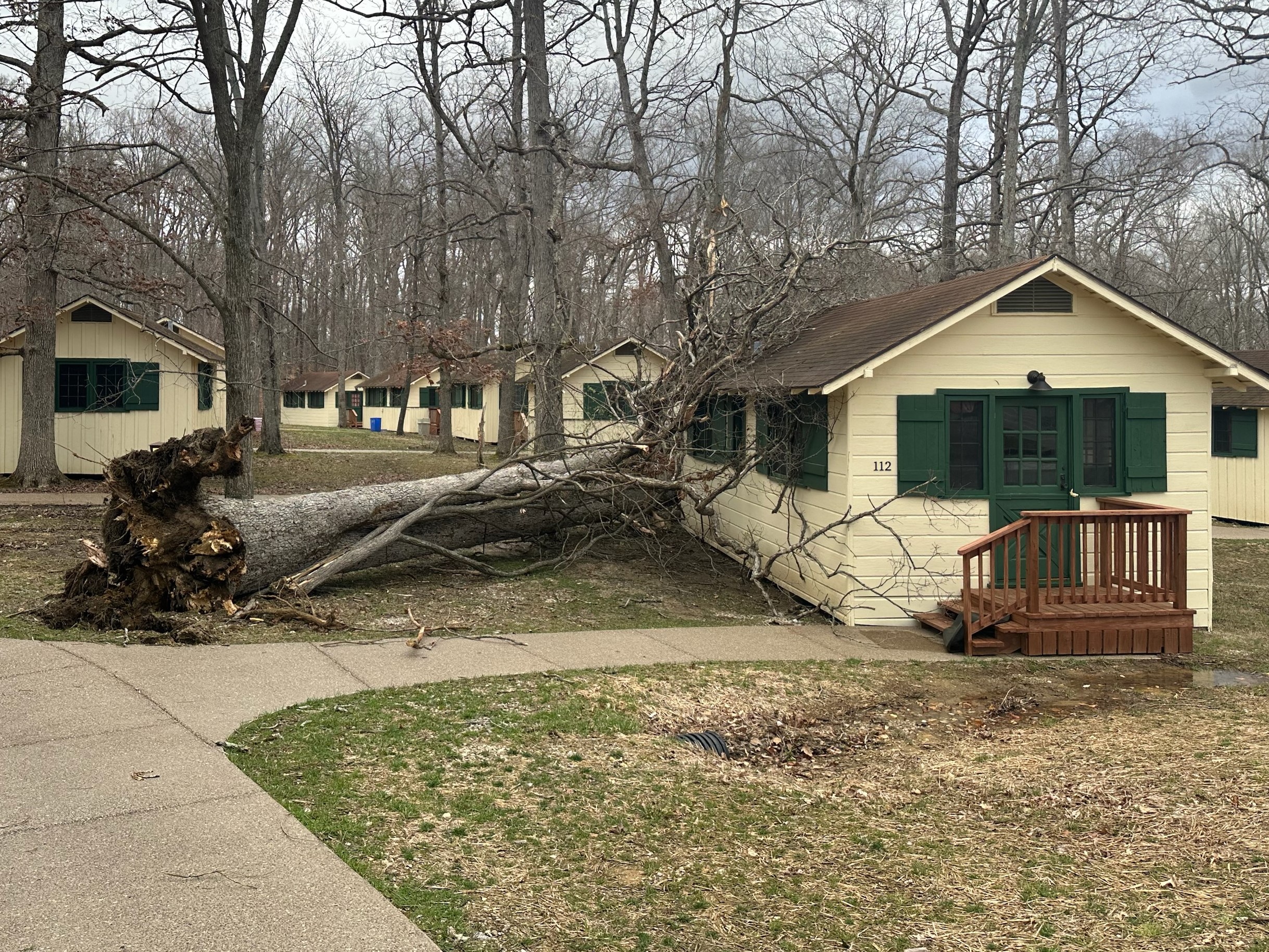 News Release Date:
March 3, 2023
Contact: Molly Schroer, 270-758-2192
Mammoth Cave National Park roads, cave tours, Green River Ferry services, and the Mammoth Cave Campground will be closed on Saturday, March 4 so park crews may safely remove fallen trees along roadways and within visitor areas. Park operations are expected to resume on Sunday, March 5, but the campground will remain closed until Monday, March 6. 

Severe weather in the region Friday caused several dozen trees to fall across roadways, bring down powerlines, and cause damage to several park buildings. The maintenance crews will also evaluate standing trees that may have been severely damaged in the high winds and remove them as necessary.

For the most up to date information about the status of park roads visit us on our website, www.nps.gov/maca, or follow us on Twitter @MCNPRoadsFerry.    
Last updated: March 3, 2023