News Release
Mammoth Cave National Park Cave Tours and Ferry Closed on Sunday, March 5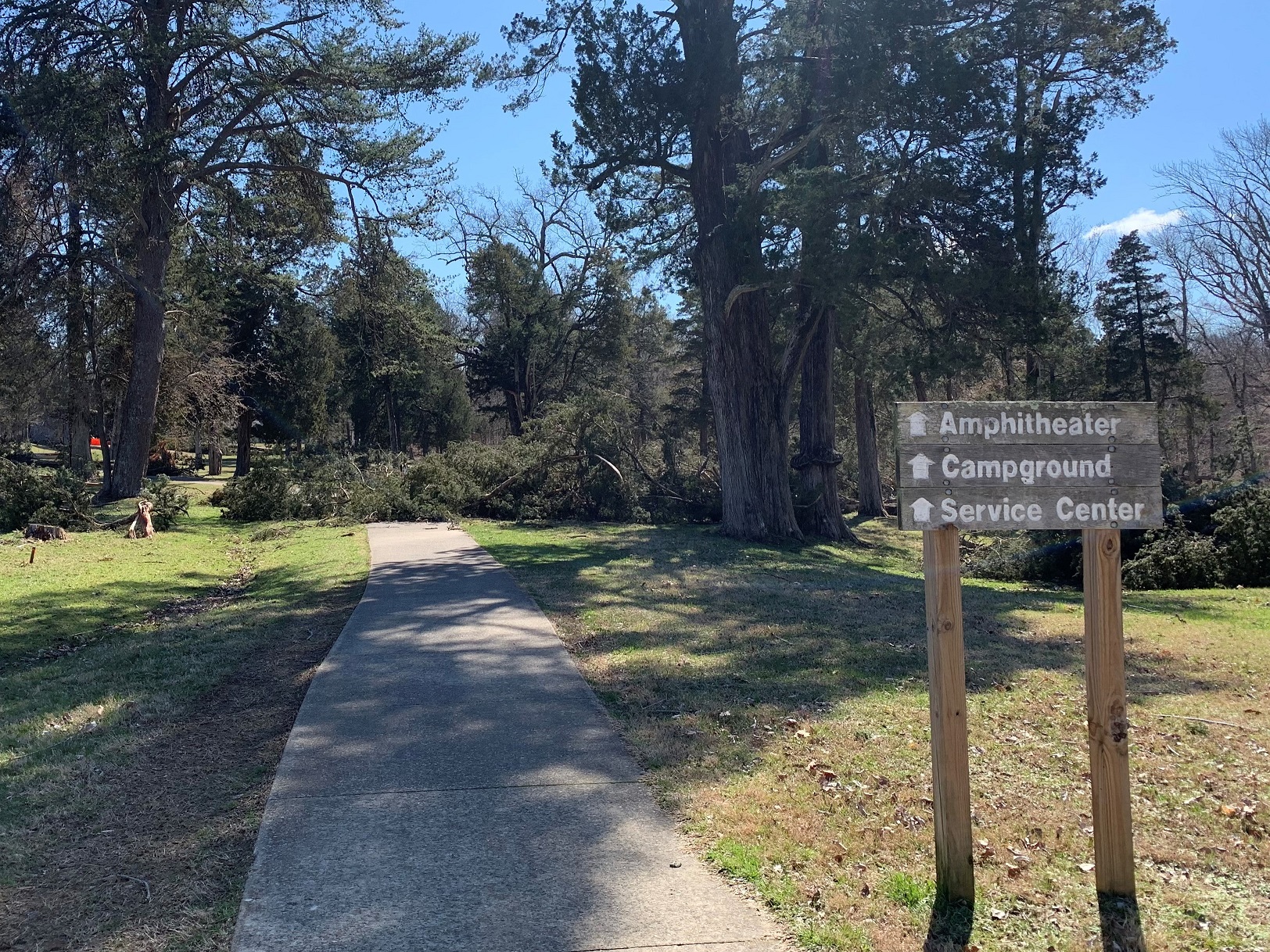 News Release Date:
March 4, 2023
Contact: Molly Schroer, 270-758-2192
Mammoth Cave National Park cave tours, the Green River Ferry, Mammoth Cave Campground, and all secondary roads including the Green River Ferry Road will be closed on Sunday, March 5.  There is no power or internet service to the park's visitor center, hotel, or administrative areas and the cave tour ticket office cannot retrieve or process cave tour reservations or tickets. Park staff are working with Kentucky Utilities to restore power as quickly as possible.

Mammoth Cave Parkway, Cave City Road, and Brownsville Road have been cleared of downed trees and are open to vehicles. Park trails are also open but have not been surveyed for fallen or hazardous trees. Trail users are advised to use caution if hiking, biking, or riding a horse on park trails.  

Severe weather in the region on Friday caused several dozen trees to fall throughout the park. They blocked roadways, brought down powerlines, and caused damage to several park buildings. Park crews worked late Friday and Saturday to clear trees from roadways and public access areas.

For the most up to date information about the status of park roads visit us on our website, www.nps.gov/maca, or follow us on Twitter @MCNPRoadsFerry. 
Last updated: March 4, 2023