International Dark Sky Park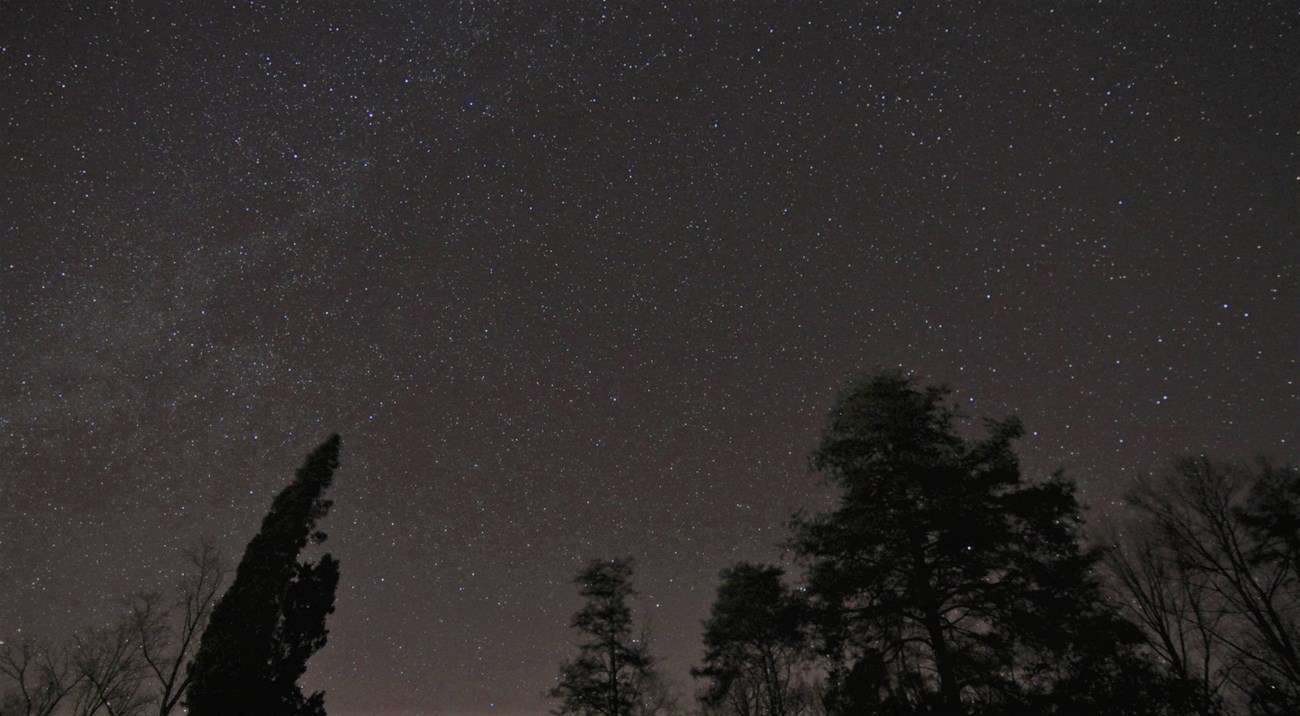 In 2021, Mammoth Cave National Park was recognized by the International Dark-Sky Association (IDA) as one of the world's newest International Dark Sky Parks.

This certification, as described by the IDA, showcases the park as "land possessing an exceptional or distinguished quality of starry nights and a nocturnal environment that is specifically protected for its scientific, natural, educational, cultural heritage, and/or public enjoyment."

The Dark Sky Park certification stands as a lasting commitment from the park to preserve the areas night skies and to work with area partners to limit the influence of light pollution and improve access to all to experience the night sky, because after all, half the park is after dark!
Becoming a Dark Sky Park
The International Dark Sky Application process for Mammoth Cave required documenting strong community support to protect dark skies, evaluating over 700 outdoor light fixtures in the park, retrofitting light fixtures to make them dark-sky friendly, developing a plan to manage outdoor lighting into the future, and demonstrating a commitment to promote dark skies to park visitors and neighbors.

By taking steps to protect and draw attention to the park's excellent night sky, Mammoth Cave National Park now adds a third level to its resources— the complex cave systems below, mixed hardwood and coniferous forest and winding riverways on the surface, and starry night skies above.
Why Protect the Night Sky?
For thousands of years humans have found inspiration for art, literature, mythology, and science from gazing upon the stars above. The constellations have led exploders to new horizons and served as calendars for ancient cultures. Yet today, humanity has become disconnected from our cultural heritage of observing the night sky.

Humans are not alone with their connection to the night sky. Many wildlife species and certain plants also rely on dark night skies, void of artificial light, for their survival. Light pollution can affect the growth and flowering of plants and therefore the insects that depend on those plants for food. Nocturnal animal species are especially vulnerable to effects of light pollution. Frogs and toads may not sing if ambient light is too bright, affecting mating. Birds that migrate at night can be thrown off course by artificial light.
Stargazing in the Park
A journey to the park can be a great opportunity to gaze upon the night sky. Learn more about stargazing in the park and find tips to make your experience enjoyable.
Last updated: December 8, 2021