Research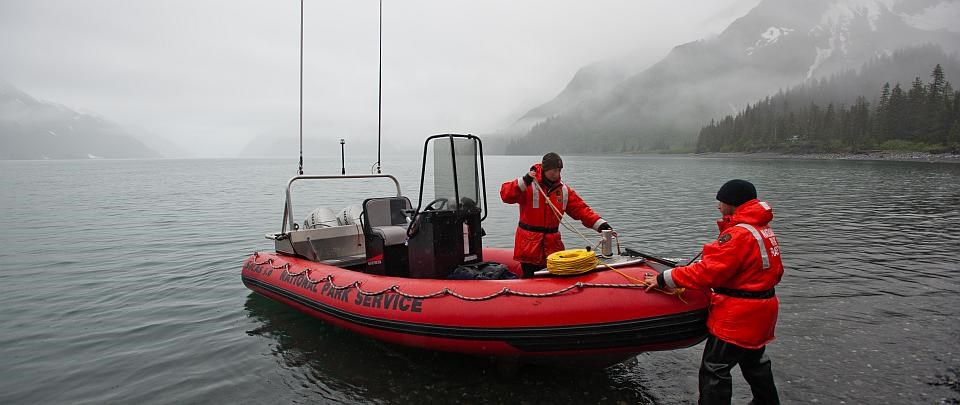 National parks are preserved for their exceptional natural and cultural resources. Research provides the foundation for informed management of park resources, and the National Park Service hosts and supports several programs that support and promote research within park boundaries and in related areas. Outside agencies, institutions, and organizations conduct research in partnership with the park service. The following information on programs and permitting information is a starting point for researchers.
The Integrated Resource Management Application is currently being updated to serve as a one-stop online shop for information on park natural and cultural resources including reports, GIS datasets, and species lists.
Alaska Park Science
is the semi-annual science journal of the National Park Service Alaska Region. Each issue highlights research and scholarship on a theme important to the stewardship of Alaska's parks.
Research Learning Centers
Research Learning Centers are public-private partnerships intended to facilitate research within national parks as well as to provide educational opportunities to a variety of audiences.
Alaska Inventory and Monitoring Programs
The Inventory and Monitoring Program provides consistent information about natural resources within national parks, including species diversity, distribution and abundance; and to determine the current condition of our park resources and how they change over time.
Cooperative Ecosystem Studies Units
Cooperative Ecosystem Studies Units (CESUs) are a network of federal agencies, universities, and other organizations that have united in order to better facilitate research in local and regional ecosystems.
Research Permitting in Alaska Parks
While many programs exist to assist with and facilitate research within Alaska's national parks, research permits are obtained directly through the parks in which researchers work. Information about historic, recent and ongoing research within specific parks can also be accessed directly through the parks' websites.
Other Sources of Information on Research in Alaska's National Parks
Last updated: November 14, 2019